A forex broker is an entity that provides a platform for traders where they can buy and sell different foreign currencies. Another name for a foreign exchange broker is a currency trading broker or a retail forex broker. Some are startup businesses and others billion dollar firms.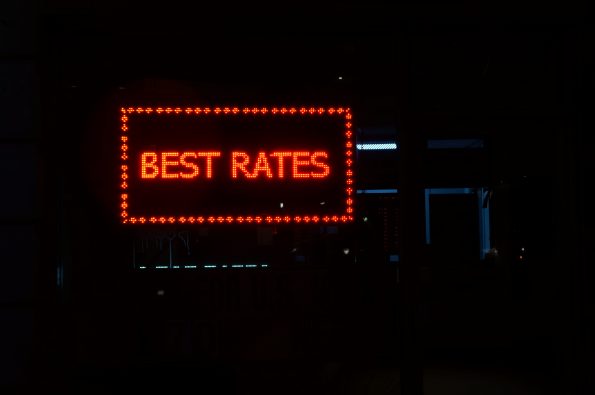 In the forex marketplace, traders buy and sell different currencies based on the predictions of whether or not they will gain or lose value. This market has a high level of liquidity with over $5 trillion being traded on a daily basis.
Traders need a link to give them access to be able to trade in the forex market, This link is the forex broker.
Types Of Forex Brokers
There are two major types of brokers; Dealing Desk (DD) and No Dealing Desk (NDD) brokers. DD brokers create a market for their traders and provide liquidity for them by placing an opposite order of what a trader makes. In essence, they sell when a trader places an order to buy and vice versa.
This broker also sets the asking and bid price of the currency pair and usually offers fixed spreads.
NDD brokers act as middlemen between a liquidity provider and a trader. These brokers offer variable spreads since they do not know the price at which the trader's order will be filled.
What A Forex Broker Does
When a trader places an order to buy or sell currencies, it is the work of the forex broker to execute these orders. Every order a trader makes will have to be matched with an equivalent buy or sell order.
The work of the forex broker then is to match a trader's order with either an external liquidity provider or with his own internal network of traders in order to find the most suitable opposite order to the one that the trader has placed.
How Forex Brokers Make Money
Forex brokers make money in the following ways:
 

Through Spreads
A spread can be defined as the difference between the bid and the ask price of the currency pairs. Every time traders go long on currency pairs, they receive the ask price and when they go short or close a long currency pair, they receive the bid price. The difference between the ask price and the bid is what the broker gets as profit.
Spreads are in most cases variable and are dependent on the prevailing current condition of the market.
 

Trading Platforms
Some brokers do charge traders a fee to access some of the features in their trading platforms. These features do place a trader at an advantageous position to win more trades. They are, however, better placed to be used by more experienced traders with a deeper understanding of the forex market.
 

Fees or Commissions
Some forex brokers do charge traders a fixed fee or commission for each trade they make. This applies mostly with ECN (Electronic Communication Network) brokers who are categorized as NDD brokers. This commissions and fees are quite low owing to the high level of competition among different brokers in an effort to attract more traders to their platforms.
Conclusion
Now you know how a forex broker makes money. If you're interested in forex trading, it's important to understand that not every forex broker is good for you. As such, you need to connect with the right one.
Head over to connectfx.org to see the top ranking forex brokers you can work with.