Some business owners decide to begin their entrepreneurial journey by running a business from home, while others might choose to run a home-based company due to the practicality and cost-saving benefits they provide. Regardless of your reasons for starting a home-based business, you likely have the same end goal in mind as other business leaders – provide a brilliant product or service, make a profit, and achieve a strong level of home-based business growth. However, it can be difficult to find the right growth opportunities when starting small.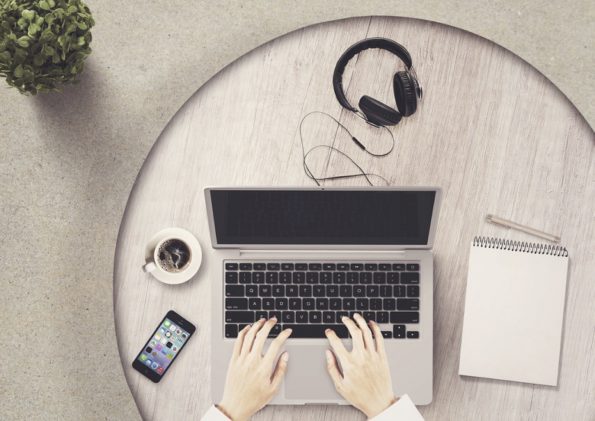 Here are some of the most efficient tactics you can use for expanding your home-based business and reaching success:
Invest in the right tools
In order to grow your home-based business and streamline operations, you will need to invest in the right tools to support your process. That could mean choosing a strong mobile internet package that provides a fast and stable connection to enable smooth processes. You could also consider upgrading your computer if that's where you do most of the work, or purchasing higher-quality specialized equipment. No matter what you decide to do, remember that you have to keep investing in your home-based business if you'd like to enhance your products or services and keep your customers satisfied.
Optimize your offerings
When determining how to best generate growth, it's worth considering your offerings. What is the purpose of your home-based business, what are your main goals and core values, and what separates you from your competitors? If your business is still quite small, you might realize that your best possibility for growth is your strongest and most popular offerings. Focus on optimizing them in the beginning in order to convert new consumers and provide existing ones with positive experiences that will build brand loyalty and create more interest in your other products or services.
Plan for expanding
Once you manage to establish a good customer base, it's vital to plan for the next stages of growth. The following steps could vary depending on the type of your business, but it will most likely involve some type of expansion. That can include expanding into new markets, researching and developing new offerings, growing your consumer base, building a presence on multiple channels, opening a storefront or other commercial establishment, etc. Consider your long-term goals for your home-based business and develop an expansion tactic accordingly; all of these tactics can be a great stepping stone to reaching the next level.
Keep detailed records
Running a business from home shouldn't be an excuse to avoid record-keeping. In fact, you will have to keep the same records as any other business owner, such as accounts payable and receivable, tax records, assets and expenses, bank statements, sales receipts, payroll documentation, as well as credit cards, loans, and other debt. After all, you simply can't expect to grow if you get into legal trouble over something that could have easily been prevented. So, aim to keep your documents in order, and pay special attention to the taxation rules that might be specific to your area or business type, as they can affect your paperwork the most.
Focus on marketing
Like any other company, a home-based business also has to advertise its offerings in order to grow. But if you're a small business with limited resources, financing an elaborate marketing campaign might not seem like the wisest decision. Thankfully, today's landscape offers plenty of free and affordable opportunities. Many of these relate to digital marketing strategies, such as building a great website, focusing on search engine optimization, making social media profiles, posting high-quality content regularly, and investing in pay-per-click ads. Learn how to use these tools in an effort to market your products or services effectively and reach higher levels of success.
Create partnerships
You can also consider partnering with other small local businesses to sponsor community events, offer cross-promotion discounts, or devise any other mutually beneficial strategy. This can be quite an effective method of gaining more exposure, building brand awareness, and marketing your business. If you haven't already, think about reaching out to your local civic and government organizations as well. As they are specifically designed to offer the necessary support to business owners, these organizations can provide you with the tools and resources you need to grow your home-based business.
Try to seek support
When running a home-based business, it can be easy to take on all the burden yourself. However, delegating can prove to be much simpler, and it might even prevent you from causing serious problems further down the line. This is especially true when it comes to highly specialized services like those of accountants, attorneys, etc. The initial cost of hiring outside help may seem a bit high, but it will surely pay off in the long run. They will be an investment in the stability of your business, and they will give you the necessary structure that enables further growth.
Achieving healthy home-based business growth can be a challenging task, especially in more competitive industries and business environments. Follow the advice above to streamline your operations and ensure long-term success.