Brands are the drivers of business strategists and effective branding can be a game-changer when it comes to your sales. A brand isn't just your logo, packaging, and slogan. Rather, a brand is your consumers' perception of your company and your product or service. A great brand will lift you above your competitors and make you the most desirable consumer option. When you are able to brand effectively, you move beyond price-based marketing.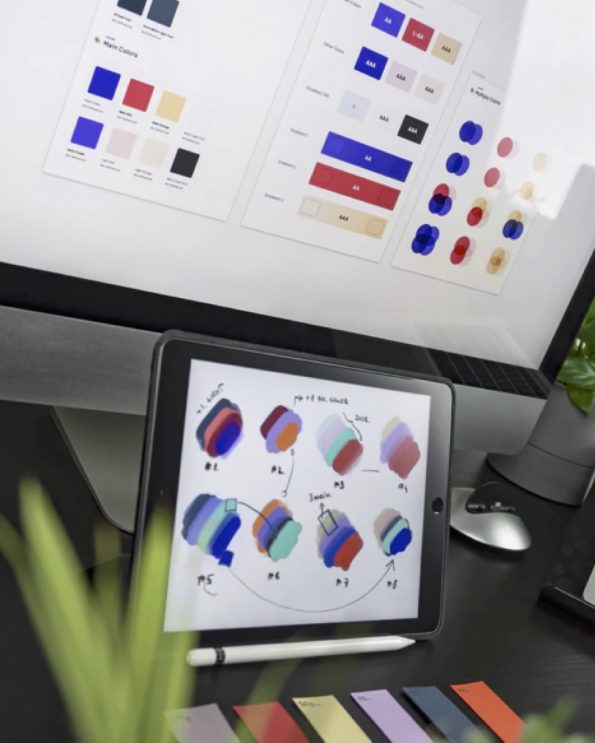 Branding adds value that your customers do not even know they are looking for and this means you can sell your products at a higher price point. Great branding enables you to transcend the functional benefits of your products or services. It provides consumers with emotional, social, and self-expressive benefits. Customers stay very loyal to their favorite brands and in today's consumer culture, we seek out a brand that we connect with. A great brand strategy is one of the most effective methods of taking your business to the next level. This article is a guide to 8 effective strategies to improve your brand with real-world examples of companies that have used them to their benefit.
1. Identify Your Brand's Message
The biggest mistake that many businesses make is that they skip straight to the visuals of their brand without considering the message they want to convey. They are only focused on the design of the logo, choosing bold colors and a striking font, and making sure it looks good. But this is usually not effective branding because even if it looks great, even if you have a really great brand identity, if it doesn't speak to what's core to your business, then within a year or two, it will be totally ineffective. Not considering your brand's message leads to a process of constant rebranding where you're just redesigning your business every so often because you haven't taken the time to figure out what the foundation of your brand strategy is.
2. Identify Your Ideal Customer or Client
It is so easy to waste money creating brands that just don't speak to your target customers or clients, so as well as identifying your brand's message, it is absolutely vital to identify who you want to reach out to. Whether that's with your brand's copywriting, design, or slogan, everything must be consciously targeted. There are many branding strategists who can help you to identify your target audience and design an effective strategy and you can see this page if you are looking for strategic options. Brand strategies will help you with your consumer research before you even consider colors or fonts. This will enable you to create a brand that is timeless, memorable, and that actually works to attract your ideal clients and customers to you. Once you have identified and attracted your customers, it is your job to stay relevant and to keep providing them with products or services that they want.
3. Give Your Brand a Personality
Personality is very important for branding because if your products or services are too inanimate, it will be difficult for potential customers and clients to build a relationship with your brand. Products, like people, need to have a personality to stand out in the market. Essentially, you have to resonate with people on a human level if you want them to pay attention to you. The key to figuring out your brand's personality and how to utilize it is very important.
First of all, imagine that your brand is a person. Are they driven, friendly, edgy, or aggressive. Your brand strategist can help you to define this and this definition will help you make the character of your brand. A very good example of a strong brand personality is the sports company, Nike. Nike's personality is heroic and they aspire everyday athletes to be heroic too. Their advertising portrays athletes and characters overcoming difficult challenges so that customers associate Nike with a winning mentality.
4. Implement Your Brand's Personality
Once you have established your brand's personality, you need to identify how to implement it. For effective branding, ask yourself what you believe, as a brand, is going to get people to stand up and pay attention to you, that's going to draw in the people that you want to work with and distance yourself from people who cannot bring anything to your business. Your employees, customers, marketing team, strategists, and everyone else who is involved with your brand needs to understand the personality of your brand and needs to be able to represent that personality. When big brands create partnerships with celebrities, they are very careful about choosing celebrities whose personas match the personality of their brand. Edgy brands seek out controversial celebrity partnerships whilst family-friendly brands partner with celebrities with a wholesome public image.  
5. Identify Your Market and Your USP
Essentially, the whole point of branding is to facilitate the sale of your product or service to your target audience. This is far more difficult than just bringing a customer and your product together and just hoping they will buy it. It is impossible to create a successful business without first identifying what you are going to sell. Identify what you are selling and your USP, whether that's a product, a service, course, or idea and then find the gap in the right market to enter it. You will need to find out what your ideal customer wants and target your USP towards that desire. Picking your ideal market can seem a bit like looking for a needle in a haystack, to begin with, but as your brand begins to take shape, you will be able to narrow it down more easily.
Lululemon is a great example of a brand that recognized its market and developed its USP accordingly. Lululemon started off by selling yoga apparel for young women before branching out into other areas of fitness clothing. Lululemon noticed three important cultural trends that enabled them to boost their brand. First of all, Lululemon recognized that yoga was becoming more and more popular and so their market had huge growth potential. Second, they identified that their original customers, mostly young female college students, were soon going to be a group of young professional women who would wait longer to have kids and would be making their own money. This ensured that Lululemon had a huge target audience to reach out to who were able and willing to spend money on the right product.
Finally, they noticed that the trend of trying to look your best while working out was beginning to grow and so they were able to identify their USP. Lululemon harnessed those three cultural forces that are changing, or that had the possibility for change, and started offering attractive workout apparel for those young women. This gave the company rapid growth and success and today Lululemon is a huge name in the fitness industry.
6. Build Your Brand's Credibility
This is very important because consumer confidence is vital for sales and if your brand loses that confidence or you are never able to gain it, you will find it very difficult to be successful. Consider these questions when building your brand's credibility. Why should your customer or client believe what you are saying? What proof of results do you have that your product or service will benefit them? Do you have testimonials? Do you have third party reviews? Do you have famous friends who you can partner with and who will help to build credibility?
Human psychology matters and if you are able to partner with somebody who is famous in your industry, potential customers will be reassured that you can be trusted. Another way to build is by having a product or service that is self-evidently great. This may be an impeccably designed product, eloquent copywriting, or relevant qualifications such as university degrees that mark you out as an expert. In these cases, people just naturally trust you because you clearly know your stuff.
Whilst Nike is now a global, multi-sport brand, in the early days, their focus was on selling shoes. Their target customers were simply selling shoes to joggers or shoes to basketball players. Nike built their credibility through famous sports people like Michael Jordan, who helped customers to believe in the performance attributes of Nike shoes through their own achievements. Nike also really focused on a unique design, making them lighter, and more technically sound.
7. Know the Contexts in Which Your Brand Lives
For effective branding, it is so important to know exactly who your competition is and the moment in time that you are operating in. This will help you to understand the context in which your brand lives. There are two levels of context to focus on. First is the market level context, which means identifying who else is serving your ideal client or customer in your intended market, who provides a viable alternative to what you are providing, and how you are different or better than them.  
The second level of context to focus on is the cultural context. If you're operating your business in a very specific time and place, think about the trends, or the forces, like what's actually changing in the world right now? What forces affect things in your business? How do people perceive, in general, your industry? What role are you playing? That all plays into the cultural context. On a cultural level, Nike came to market when jogging was just becoming a popular pastime. It seems hard to believe now, but just a few decades ago, jogging was considered to be quite strange. As it grew in popularity, Nike presented their brand as the number one choice for joggers and so jogging and Nike grew together whilst Nike's competitors were left behind.
8. Move With the Times
Consumers these days are always looking for the hottest, freshest new trends and so it is vital that you do not allow your brand to get left behind. Your core branding will be the foundation of your business, but successful branding is adaptable and can be modernized as times change.
One great example of how a brand evolves is Apple. When Apple first started out, they presented themselves as industry mavericks. Their early commercials were all about revolutionizing the industry. They identified themselves as the little guys, the underdogs who were doing things differently, and taking on the PC establishment. Over time, as they became a massive company, their image evolved into that of the trailblazer, paving the way with new technology who are literally changing our lives with the things that they're inventing. Apple does not just move with the times, they stay ahead of the trend and everyone else is left trying to recreate what they are doing. Apple's core design and branding have not changed much in recent years. Both the iPhone 1 and the iPhone 11 are unmistakable iPhones and share many of the same design features, but each model is a step into the future that brings the company along with it.
Likewise, for effective branding you need to move with the times in order to stay relevant or, better still, to be the trusted voice in your industry that everyone else looks to as a point of reference. Effective branding today may be obsolete next year and especially in today's rapid faced consumer markets, you have to be quick on your feet. Design a brand that can be updated as and when it needs to be and it will serve you for years to come.
An effective brand strategy is one of the key factors in running a successful business. No matter what kind of product or service you are offering, without the consumer confidence that comes from building a great brand, you will never be able to increase your sales or grow your business. Identifying your target audience and creating a brand message and personality that appeals to that audience is vitally important in attracting new customers. It is also so important to understand the competition that is operating in your intended market in order to plan a strategy that will enable you to stand out. Every company needs to understand the place and time that they are operating in and to make sure that they move with the times in order to stay relevant.