We are so used to technology in this modern digital world that mobile devices such as smartphones and tablets are used by billions of people around the globe each day. And while this might be telling of today's society, one thing is undeniable – mobile devices represent a great opportunity for startups to get off the ground.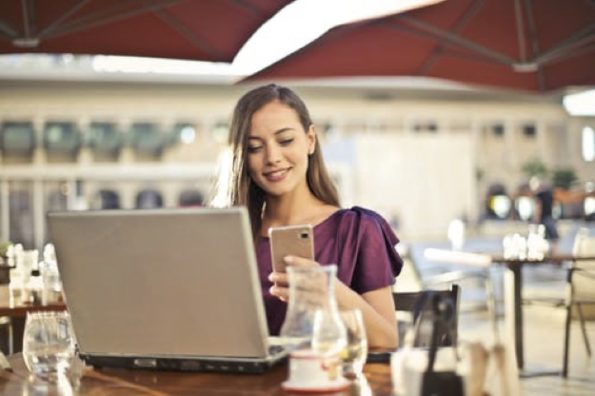 By developing a mobile application, companies can reach a wide base of consumers, keep them updated on the latest news, and even encourage them to take desired actions. With that in mind, here are just some of the many reasons why mobile apps are important for your startup as well:
1.
Engaging your customers
It's often said that mobile applications are among the most effective ways startups can build customer loyalty and strengthen their relationship with their consumers. Using a well-planned application, you can effortlessly send push notifications that will allow you to communicate with consumers, and even encourage them to make a purchasing decision. You can also boost customer engagement by making sure your consumers can easily reach you for resolving any complaints or offering solutions through the app itself. Not only will this help to increase the overall engagement with your company, but it could result in increased word-of-mouth marketing, referrals, and sales as well.
2.
Tracking consumer activity
Personalization is key to success. Just look at industry giants such as Google and Amazon – their ability to make accurate suggestions based on collected user data is what keeps audiences coming back for more. You can do the same with a good mobile application. For example, with mobile apps for startups, you can collect important information about your consumers such as user engagement, downloads, and the products or services they show the most interest in. With that data, you can offer more customized suggestions and solutions to your audience, and even develop more user-oriented products and services. This will cater to consumer needs while boosting engagement and brand loyalty, and possibly increasing profits.
3.
Reaching a wider audience
If you choose the right developer, a mobile app could also enable you to reach a wider consumer base. When working with a company such as App Boxer, for instance, you can choose to create a hybrid application. That means developing a single app that can function optimally on several smartphone operating systems, usually iOS and Android. And once you have a great app that's available in multiple stores, chances are that more people will be able to see it, apart from your current or regular consumers. In turn, this can increase brand awareness, encourage downloads, and even lead to higher sales, all of which can aid in achieving success.
4.
Improving your revenue
Another great benefit of mobile apps for startups is that they could help to improve your revenue by enabling you to reach your audience quickly. In case you have some products that you have to sell out before a specific date, for example, you can offer unique promotions, discounts, and other attractive deals through your mobile app. These tactics are a surefire way to increase sales while bringing more attention to your startup. This can be particularly beneficial if your business deals with a number of transactions each day. A robust and streamlined application can deal with a number of transactions seamlessly, helping to support the increase in sales as a result.
5.
Enhancing customer service
Customers are crucial to the success of any startup, including your own. You will have to maintain your current consumers while attracting new ones in order to reach success, and a good mobile app can allow you to do just that. In the application, you can include all the necessary details regarding your company, implement an FAQ section, allow customers to give feedback in the form of suggestions, reviews, and complaints, and enable them to reach you anytime and from anywhere. Enhancing your customer service in this way will be necessary for growth, as it boosts customer satisfaction and increases the possibility of referrals as well.
6.
Being a great marketing tool
Selling your products or services will also be significantly easier when you utilize your mobile app for digital marketing. Simply by including detailed product descriptions and enabling users to leave reviews on your app, you might be able to provide your startup with a great competitive advantage. However, the expanded outreach, tracked consumer activity, higher engagement, and an increase in transactions can all aid in enhancing your marketing efforts and experiencing higher revenue and an improved brand image in the process. For these reasons, developing a mobile application can be a brilliant way to market your startup directly to consumers and against your competitors.
Evidently, mobile apps are essential tools for setting startups in motion. And once you consider the advantages mentioned above, it will be clear that app development should be your number one goal, no matter the type or the size of your company.