Ecommerce businesses are increasing exponentially as more and more people prefer online shopping over brick and mortar retail shops. Shopping online is not only more convenient, but the services are getting better, and deals have also become more attractive. In the US alone, ecommerce revenue is expected to reach $4.9 trillion by 2023. But as the competition increases, ecommerce marketing strategies employed by these companies also need to evolve.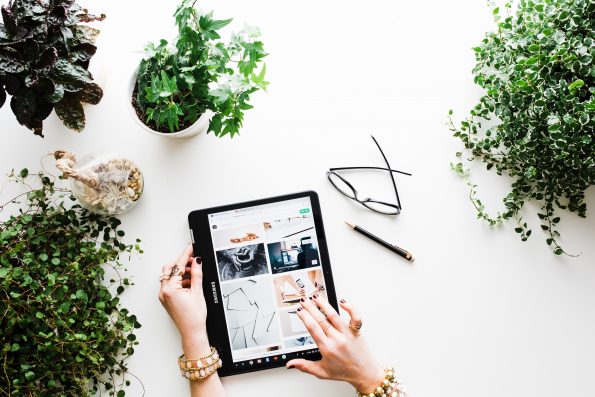 Advertising and marketing online are dynamic, and there is always a new trend that a company can leverage to increase sales. Growing an ecommerce business requires a clear marketing plan. This article discusses further how a growing ecommerce business can create and execute one.
The importance of creating a marketing strategy
Without proper planning, an ecommerce business is doomed to fail. Fortunately, there is no shortage of available information penned by experts which teach a business owner how to navigate the world of ecommerce. Although the market continues to evolve, some of these principles remain true. In addition to these proven marketing principles, a sound marketing strategy also needs to consider the evolving trends and tools available today. Adobe offers a complete beginner's guide to ecommerce marketing that covers specifics such as the most common ecommerce marketing channels and the best tips and strategies for ecommerce marketing success.
Consider the assistance of an expert
Start-up companies typically have limited resources and may not be able to hire a full marketing team. But having experts around will bring a level of expertise and provide a vast amount of knowledge which you cannot offer. Spending time to learn the tricks of the trade will take away from the more important tasks you need to focus on.
If you have a limited budget, an ecommerce consultant may be a better option. This way, you are not hiring a full-time employee, but only getting assistance on the critical aspects of marketing. Moreover, consultancy services typically tailor-fit their fee according to the level of service you require. It is more financially manageable than paying someone full-time.
Ecommerce marketing trends to consider
Part of what a consultant does is to identify which marketing channels and tools to use. For optimum effectiveness, you do not need to invest in all strategies. Instead, you only need to strengthen several essential tools which are relevant for your business. Here are a few of the latest trends in online marketing.
Marketing with user-generated content. User-generated content can be a social media post mention or a product review in a blog. These days, customers are more likely to trust a brand when it is mentioned throughout social media by other users. Since a real person created the content, it appears unbiased and more reliable.
Chatbots are not new but will continue to be an essential marketing tool in the coming years. Chatbots help ecommerce companies address customer concerns more efficiently, which encourages customer engagement.
Live videos. Ever since live videos became available in social media channels, ecommerce companies have been taking advantage of giving customers a backstage pass to events, product launches, and promotions.
Ecommerce marketing will continue to evolve as digital technology also becomes more advanced. Apart from the strategies mentioned above, big data and AI will play a significant role in changing the ecommerce industry in the years to come.
Other source:
https://www.bigcommerce.com/blog/ecommerce-marketing/#how-to-build-an-ecommerce-marketing-plan