Unfortunately startups too often end up in bankruptcy. It's part of the high risk/high return nature of entrepreneurship. In these cases, it is very important that one hires a bankruptcy lawyer so that they do not lose their property in case they owe so much that they are unable to pay.  The bankruptcy process requires one to be quite informed about the whole process so that they can get the best help and come out with the least amount of scars from financial ruin. And before one can be sure of the right lawyer to help with bankruptcy, it is important that they ask the right questions.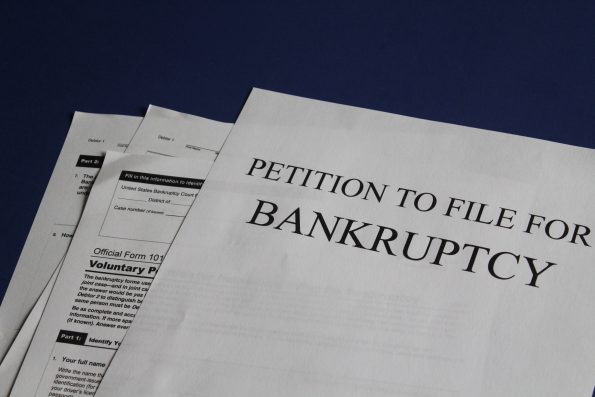 Here are 6 questions to ask before you hire a bankruptcy lawyer:
What strategies is the attorney well versed with?
There are different strategies that a bankruptcy attorney should be well versed with. The attorney should be able to deal with the different kinds of debts that one may be facing such as mortgage, medical debts, and credit card debts and so on. As such, the bankruptcy attorney should be able to assess the different kinds of debts and offer the right solutions for the same.
Is he or she experienced in bankruptcy chapter 7 and 13?
The attorney should be conversant with chapters 7 and 13 of bankruptcies so that they can offer their clients all the solutions that are tenable for their kinds of situations. Does your bankruptcy lawyer offer other solutions in case filing for bankruptcy is not a solution? Sometimes different bankruptcy strategies could work for the clients and therefore the attorney should be aware and experienced in applying the chapter 7 and 13 bankruptcy strategies.
What type of legal fees or payment options does the lawyer offer?
 This is yet another very important question that one needs to ask before they settle for any specific bankruptcy lawyer. What are some of the charges that the lawyer requires from their clients? What are some of the payment options available? Can one pay in installments, in cash, check or by other means?
Does the lawyer offer a free consultation?
There are some lawyers who will offer you a free consultation. Depending on your needs and your financial status, some of the bankruptcy lawyers will be ready to offer you a free consultation so that you can be educated on your needs and the choices that you have. When given a free consultation, a client will explain all their needs and the case will be assessed by the attorney. Further guidance and options can then be availed to the client.
How experienced is the lawyer?
This is a good question that you should always ask all the lawyers that you interview for your bankruptcy case. How many cases have they done? You want to hire an attorney that has the right experience as far as bankruptcy is concerned. This is the only way that a client can be assured of the best representation.
How different from the others is your law firm?
This is the same as asking a lawyer how unique they are from the other lawyers who handle bankruptcy cases. If a law firm is known to be good at taking risks with most cases, then it means that they have an exceptional staff and can comfortably take up and succeed in your bankruptcy case.