Cybercrime has steadily been on the rise for nearly two decades. As prominent security companies continue to step up their game, seasoned cybercriminals consistently find ways to get around their roadblocks. With hackers and information thieves seemingly lurking around every corner of the web, it's imperative for startups to secure their data.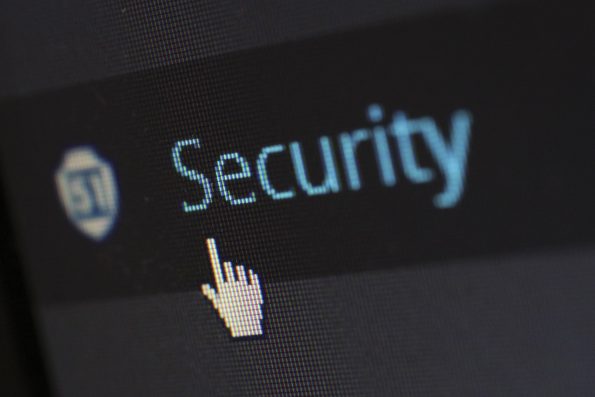 Unsavory characters will do everything in their power to get their hands on sensitive client information and financial documents, so entrepreneurs would be wise to stay vigilant. In the interest of keeping data breaches at bay, every startup should adopt the following security measures.
Educate Employees
Data breaches often occur as the result of password mismanagement and other employee slip-ups. For example, employees who don't password-protect their network-enabled devices can create a host of problems for small businesses. Similarly, employees who readily share their passwords with friends, family members and other outside parties can inadvertently pave the way for network infiltration and data breaches. With this in mind, it's imperative that you educate your workforce on the importance of cybersecurity. In most cases, employees who cause data breaches do so unintentionally. Bringing your team up to speed on the dangers of unauthorized password sharing can go a long way in preventing future missteps.
Keep Your Security Software Updated
In the ongoing fight against data breaches, up-to-date operating systems and security programs can be invaluable allies. Anyone in the market for effective network security solutions would be wise to consider the importance of regular software updates. Unfortunately, because these updates tend to take several minutes to download and install, many people regard them as too cumbersome to bother with.
Keep in mind that each one of these updates exists for a reason. In many cases, updates are created to combat new security threats. Failing to install them makes your network and devices vulnerable to these threats. Since cybercriminals are constantly stepping up their game, security companies have no choice but to respond in kind. However, their efforts can only be effective if people take the time to install updates as they become available. To ensure maximum protection, every update should be downloaded and installed ASAP. Furthermore, every employee in possession of network-enabled devices needs to abide by this rule.
Secure Your Network
Network infiltration is among the most prevalent methods of data theft. However, many small businesses fail to properly secure their Wi-Fi networks. When working to secure your business's private network, there are two key steps you'll need to take. For starters, take care to hide your Wi-Fi network. The exact mechanics of this step vary from router to router, but you'll essentially be instructing the device not to broadcast your network's SSID. Secondly, you'll need to password-protect access to both your router and Wi-Fi network — and be very selective about whom you to share these passwords with. Cybercriminals are resourceful.
Hold Employees Accountable
As previously stated, many data breaches can be attributed to employee error. While it's true that everyone makes mistakes and these slip-ups are often unintentional, it's important for team members who facilitate data breaches to be held accountable for their actions. A simple oversight on the part of an employee can have serious financial implications for your enterprise as a whole. It hardly seems fair for everyone else to suffer as a result of one person's negligence. So if you've gone to great lengths to instill the importance of cyber security in your workforce, employees who ignore these lessons and place your enterprise in peril deserve to be disciplined. Few business owners relish in punishing team members. But imposing consequences is sometimes the only way to get a point across.
No small business can afford to overlook the many threats posed by cybercriminals. If disreputable characters are able to gain access to your private network and/or sensitive data, you could spend years dealing with the consequences. As such, avoiding data breaches should be high atop every entrepreneur's list of priorities. Luckily, this isn't nearly as daunting as some businesses make it look. With the help of the measures outlined above, preventing data breaches and staving off hacker attacks are well within the abilities of any security-conscious small business owner.