Starting a new business is an exciting journey. You have finally decided to take the initiative and invest in your dreams. You have put together the perfect business plan, received the necessary funding to start, now all you need is the perfect office space for your new business. Unfortunately, this can be easier said than done, but with the following tips you will be able to choose an office space that not only fits your business but helps your business to success.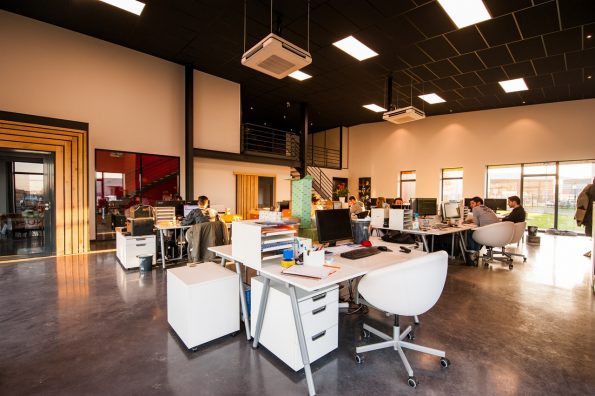 Price
The cost to lease, rent, or purchase an office space should be a major deciding factor for business owners. Obtaining an office space that is too expense may place a heavy financial burden on the business owner and as a result, he or she may not be able to afford to keep the business functioning properly. In the event that such events occur then the business may close before it has an opportunity to thrive. Also, the price tag associated with an office space is important because it can prevent your business from growing.
When your office space goes above your calculated budget amount then you could be robbing your future. Your business may do so well that an expansion is needed, but unfortunately, paying too much for an office space can prevent you from expanding your business.
In addition to paying for the office space it is important to calculate other fees that may come with your office space. These fees include internet access, parking space rental fees, phone bills, and more. If you are not careful these fees can take you by surprise and add on an additional burden to your business budget.
Find a space that suits you
You have an understanding of how much square footage your business will require in order to be fully functional. Once you have an idea of the square footage needed, you have to also take into consideration if you will eventually expand. Some people like to plan ahead. Being optimistic or prepared allows some individuals to make decisions based on future needs. For example, if a business owner understands that he or she may need more office space within the next two years. Then they may look for spaces that provides enough room for that business to grow.
For some new companies, the financial plan for physical office space won't extend especially far. There are, in any case, numerous straightforward and powerful techniques you can use to capitalize on the constrained space accessible to you –, for example, introducing lockers and racking narrows as a space-sparing capacity arrangement – however the best need should, obviously, be guaranteed that your group has the room they have to work adequately.
Location
Location is an important factor that could be the difference between you having clients and customers and not. The location should be pleasant for you clients and customers to visit. It shouldn't be in an area that deems to be creepy because it is so far away from the public. In addition to making sure that the location is pleasant for clients or customers, you need to make sure that it will also have the same feel for the employees. Thus, when looking for an office location for your business you can consider cities with high living quality and a healthy business climate, such as Miami. Besides the rapidly growing business potential of the city, Miami also is considered the healthiest and happiest city to work and live in. Therefore choosing an office space for rent in Miami can be a profitable decision one can make for business success. Office rental in an area with the 2-nd fastest-growing economy and the most developed entrepreneurial community is beneficial both in terms of affordability and business growth opportunities.
If you plan to have employees, then you should make sure that you provide a comfortable and safe place to work. If an employee does not feel comfortable or safe then it is a high possibility that he or she will try to find new employment leaving you with a high retention rate.
It is also important to be mindful of the location of your office space because some areas may be more susceptible to pest and bugs infestations than others. When you are visiting office space options don't be afraid to ask about what pests or bug are seen in the office space often. If the landlord provides you with truthful information that at times pests do show up to the property, then you may have gained a bargaining angle.
Knowing that a location has bug problems can cause the landlord to possibly being okay with lowering the lease or rent amount. Of course, you do not want to just open a new business with a bug problem. But instead take the time to contact a firm like www.joshuapestcontrol.com. They will be able to effectively get rid of the unwanted pests.