The value of mentors has been flaunted the world over and with excellent reason. They are the gateway to making it as a business as they share their experience and networks. Their wealth of knowledge is fundamental in the initial stages of a startup as they act as the winch that pulls out of murky waters that plague new businesses. However, even with their undeniable benefits, we forget that we too are tasked with passing on the help we gained and continue to learn. Becoming a mentor is a way of meeting that responsibility.
Becoming the ideal mentor
Before beginning the endeavor of making yourself available to mentor, look to the past at your earliest experience with mentoring. If you had multiple and if others fell off along the way, write what events led to the abrupt or eventual end of the relationship. Equally, state what worked and advice you are grateful for and apply till today.
Once you have a rounded picture of your mentorship experience, note the things you wish you had known to ask but did not. What assumptions did you have about aspects such as insurance business policies and the legalities of operating a business that you wish you had asked? Budding entrepreneurs are often at a disadvantage due to lack of knowledge. The fear of looking clueless also hinders these young business owners from asking for help.
Another aspect to explore is how much are you willing to give? Mentorship does not come attached with a monetary value. It is sharing secrets and nuggets of wisdom you picked up along the way from experience. The purpose is not to know what to hold back. While you may have a wealth of knowledge to share, you also don't want to hamper another entrepreneur's growth. Figure out the things you were grateful that you learned on your own and accord the person you mentor the same.
Taking the next steps
Approach the mentoring experience it with authenticity and uniqueness true to you. It will make establishing relationships easier. Approach the opportunity with patience and grace; there are attributes you will need as you teach the person the ropes and how to navigate the industry. Aim to create a space where the entrepreneur can be comfortable asking questions and being vulnerable about the challenges and fears they face.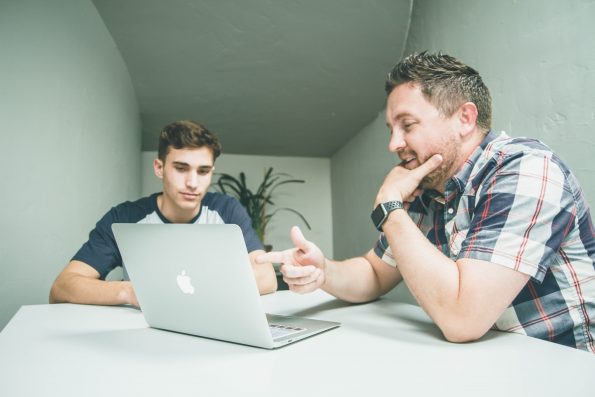 Also, have a network in mind that you perceive would be useful to mentors. Not everyone you know is professional or ethical; you want to steer the person you mentor away from such characters. Don't be responsible for the potential demise of a young company. Ultimately, your steps should lead to the success of the startup. For that relationship to be successful; however, you ought to do your part to get someone deserving of what you have to share.