Starting a company is not all about the financial side of the story. You need to invest time and many other resources into transforming the startup in a successful company. The goals you set will influence how things develop in the future, so you need to have the big picture in your head. Startup owners often overlook a factor that may influence the course of their business exponentially – branding. The way people perceive the new company will influence everything about it.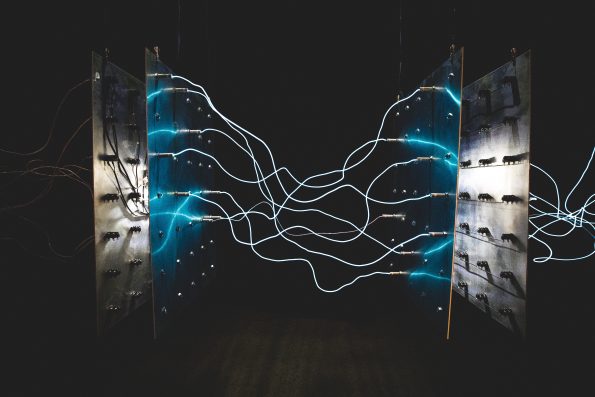 Branding your products, creating an identity and making people remember your business whenever they see these branding elements will help your business strive. Also, you need to create a brand for yourself as a business owner. Personal branding is what people discuss about you whenever you are not in the room. Your personal brand is of tremendous importance in entrepreneurship.
How to create a magnetic brand?
When tackling branding, there are a few elements that you can't miss. For startups, it's important to build the brand from scratch. Start with your logo and wordmark. It would be recommended to keep the initial logo for the entire existence of your company. When you change it too much, people might not recognize it any longer and it can create confusion. These graphic symbols will represent the core of your branding scheme and it will influence the rest of the elements that you use.
Next, you need to focus on the key colors of your brand. Color psychology can help you obtain a certain emotional response from the audience. For instance, red expressenergy, strength, andpower, just as black. Black is also a color of luxury and elegance. Orange and yellow are often associated with happiness and positivism. Each color has a meaning and big companies usethem exactly with that purpose (e.g. green for eco-friendly NGOs).
These are the essential elements of your startup's brand. You should include them in terms of packaging, campaigns, social media profiles and so on.
Defining yourself the proper way
Setting personalbranding, on the other hand, can be more complicated. You need to know yourself very well and to express exactly who you are as a person. Your most genuine self will be presented to the world, who will remember you in a positive manner. Through personal branding, you will define yourself as a person and your personality. You need to make good use of your most special features. Your personality and character will be combined with your business goals, values, andmission.
Start by getting to know your audience and what they expect. You need to treat people as your friends, and not as your customers. This will send a very strong message and will set a tone for your interaction with them. Being professional and friendly at the same time, while maintaining your charisma and personal brand is not as easy as it may seem. You need to invest some resources into creating one, but the result will surely be reflected in how successful you are as an entrepreneur and how popular your new startup becomes.
Checking your background
If you know you have a bad reputation or your past is not related in any way with what you are currently doing through your startup, you might want to take care of that and create a better image for yourself. When choosing a company, clients do their research very thoroughly. In case you use the cold calling method to get your products and services sold, you should know that people often use reverse phone lookup services to find out who is the person behind the call. If you are the one doing the calls, then you should make sure your name is clear. Google your name and see what results you get. In case they are positive, you have nothing to worry about. If they are negative, you should try to improve your image in the online field. The same goes if they are neutral.
Audience and social relationships
Establishing a good social relationship with your audience and people who interact with your business is paramount. As a new entrepreneur, you need to start focusing on networking. You will need good partners, investors or sponsors who are willing to sustain your business in the long run. Your customer service sector should be carefully organizedso that all people who use the services or products of your startup are pleased. Word-of-mouth marketing is very efficient, even though it might not seem so the first time.
Once your audience is pleased, you won't have to invest as much money into improving your business' image. In order to improve social relationships, you have to treat your customers with respect, to be welcoming and charismatic. Both the startup's brand and your personal brand will contribute to establishing good relationships and increasing your business network. This is another reason why you should turn your attention to branding before anything else.
The vision, values, voice
To create a magnetic branding scheme for your startup, you must consider three details: vision, value, andvoice. The vision of your business is the one that will propel it to the top. Setting a vision will keep you working for achieving the business goals you've already set, making it easier to grow the startup. Without a proper vision, your business might end up ceasing to flow. Bogging down is definitely not on your goals list, so keep the vision alive.
Next, the value system of your business will influence how you manage things. You need to set an organizational culture for your employees, to set a competitive advantage, to achieve creative and innovative results and so on. Another value is represented by a firm's brand. Brand recognition and the brandimage should be central parts of this value system.
Finally, the voice of your company is a branding element that is often ignored. The tone of your business will offer it a certain look and feel that people will either appreciate or hate. Employing a good business voice is definitely an element you need to do.