Those in the hospitality trade have had a tough 18 months with a global pandemic causing many shutdowns and restrictions, not to mention economic uncertainty. If you run a restaurant or plan to open one soon, it's vital to focus on more than the quality of food you create and the ambiance of your venue. You also need to invest in restaurant marketing of your business to ensure you keep diners coming in.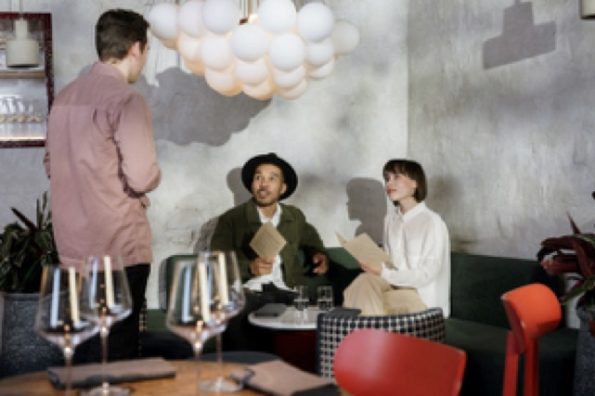 Keeping an eye on the marketing trends having an impact will help you find new ideas to test and measure in your hospitality venture. Here are some worth considering in 2021 and beyond.
Mobile Marketing
The popularity of smartphones and the fact that most people read and respond to text messages more quickly than other content continues making mobile marketing a drawcard right now. Many hospitality venues have begun to trial text message marketing for restaurants and cafes and have seen how this avenue can work for them.
Smartphones can do more than confirm bookings or get your meals on Instagram. Why not take advantage of location-targeted mobile ads, in particular, to generate new leads and get more people through your doors? Use this type of mobile advertising to deliver offers to potential customers at just the right time when tech tools notice they're nearby.
Bluetooth, RFID inventory tracking, and GPS technologies pick up when people in your target audience are within a specified radius of your premises. From there, targeted messages encourage them to stop in via customized ads that cut through marketing noise and increase engagement. In addition to enjoying hyper-targeted localization and a better return on your marketing investment, you get to track metrics. Data then helps you offer more and more personalized messages and deals to consumers. In turn, your restaurant marketing gets better results.
Live Video Content
Another area that continues to grow this year is live video content. While live streams were already popular before the global pandemic hit, since then, increasing numbers of people have begun watching live updates from influencers, celebrities, and brands. There has been an uptick in online events, especially, such as webinars, workshops, conferences, launches, product reveals, and Q&As.
People unable to attend in-person events or socialize with friends and family learned how digital offerings could help fill a void. TikTok usage shot up in 2020, as did live viewings on Facebook and other social media sites. Amazon Live became a top platform for products to get spruiked during live events, too. This trend is set to stay now, as people continue enjoying "in-the-moment" content and connections.
This restaurant marketing style is accessible to people anywhere, which can increase your brand awareness and word-of-mouth far beyond your local area. It allows you to target new audiences economically. Live video content creates an excellent return on investment due to the affordability of streaming tools. Enjoy higher attendance rates and more participation, increasing engagement, in turn.
Look for ways to boost your restaurant business with live, interactive virtual events and appearances. Get creative and try new things via themed, fun events, special guest speakers, new menu item unveilings, and more.
Augmented Reality
Augmented reality (AR) has become increasingly common in the retail world and is moving to the foodservice industry. Restaurants can apply AR in numerous ways to build their businesses, drive sales, boost loyalty, and showcase innovation. For example, use it to streamline and enhance staff training, especially if you have multiple locations spread geographically and need to deliver programs digitally.
However, a significant area of use for AR is helping regular and potential customers visualize dishes and menus. Offer diners a menu that comes to life when they scan pages with their smartphones. People can view true-to-life 3D visual representations of food to truly get the saliva glands working, whether they're already on-site or checking out the menu from home or the office.
You can also use AR to educate people on the origin of ingredients and dishes. As more and more consumers become concerned about how their meals are sourced and prepared, delivering in this area can help you stand out from competitors and cement relationships with diners.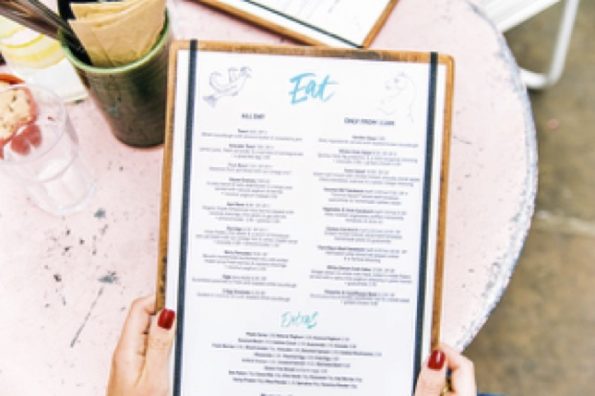 For instance, show augmented reality tours of produce markets or marinas, plantations, farms, and more, to give diners an understanding of the people and production methods behind their food. You can even provide AR experiences giving consumers a behind-the-scenes look at how wines or whiskeys get created, and so much more.
These are three significant marketing trends to watch this year. It's also worth paying attention to movement in the use of data visualization tools, native advertising, local search engine optimization, influencer marketing, and user-generated content. Opportunities for clever and creative restaurant marketing campaigns abound, so there's no excuse to miss promoting your business strategically today.