When you're running a startup that's only been in operation for a few months or a couple of years and the sales growth has been lackluster, you are going to hit a cash flow crisis eventually. Many times the crisis is caused by high expenditures such as renovating offices, installing new desks, purchasing the best PCs, and so on.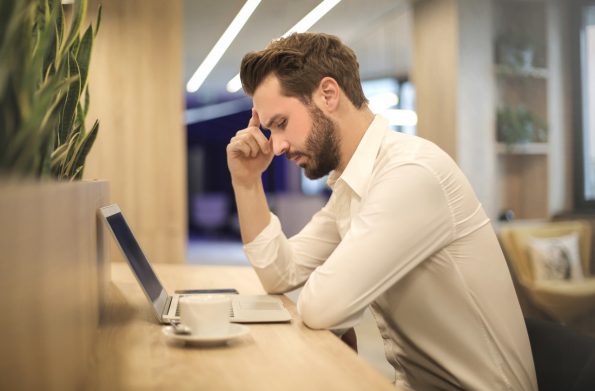 The thinking is that the ship has come in with a great startup idea and that the good times will roll on. That might be true… eventually, but sometimes growth happens far slower than anticipated.
In a slow growth situation where cash is slow to appear while expenses have steadily risen, you need options for how to survive through a cash flow crisis. Weathering the financial bumps in the road and surviving through the lean times to reach the better ones coming soon is imperative. In many ways, that's all that matters now.
Here are some suggestions on how to handle a cash flow crisis.
Slash Expenses!
The first order of business is to slash spending wherever possible. For instance, some companies have taken to asking staff not to make business calls in the morning other than in an emergency because most business calling plans charge more for calls placed in the morning compared to the afternoon.
Look at every single item of spending. Look for alternative suppliers, new discounts and fresh ideas. Think outside the box to find alternatives to continuing spending on new things. Some purchases have become routine without any thought given to them. Question everything to cut or reduce expenses. Be mindful of spending at every turn.
Sell Assets
Look at what physical assets the business owns to see whether it still needs them. Is every car owned by the company offered as a company car to employees strictly necessary? Does the business own machinery or other items that can be sold off and rented back to provide some quick capital?
Don't sell functional assets that the business uses on a regular basis but do question the need for each asset to see if it's something that is no longer required but holds value.
Got Business Revenue Already? Consider Invoice Factoring
If your business already has revenue but waiting for the invoices to be paid net-30 or net-60 days is causing cash flow difficulties, look into invoice funding from a service such as Lending Express as a solution. This is where a lender agrees to provide the funds on the invoice value, minus their fee, ahead of the payment of the invoice.
In this situation, usually invoices are paid directly to the invoice funding company which then repays the advance. It's a useful form of quick lending that solves cash flow problems that occur with many small businesses.
For startups that have great ideas but are finding cash flow to be a bit of a nightmare, there are always some good solutions available when their business is solid. It's just a question of availing themselves of one of them to solve the short-term financial problem until better times finally arrive.