As an entrepreneur, one of your top-most priorities ought to be ensuring that your workers are safe when they are working. Worker safety entails providing an environment that is risk-free and conducive for work. Part of it includes engaging in safe activities and using equipment that is not dangerous. If it is, there should be safety measures put in place to make sure that no harm befalls them. Once you protect your workers, they are motivated to work hard. Here are some of the things that you should know about worker safety.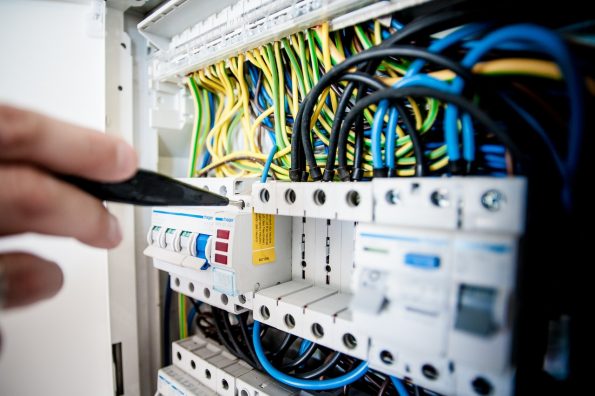 Worker Safety Requires a Plan
You might not be able to guarantee worker protection overnight. You need to develop a plan and urge all your employees to execute it; which might take time. You may even have to include it in the organization's policies. Get a reliable legal team to assess your safety ideas. With their help, you can come up with a reasonable plan that will improve the safety of your workers.
As a business person, you will undoubtedly want to grow your businesses profit margins, to do better against KPIs and to increase consumer confidence. For David Rowland, Head of Marketing at Effective Software, there is one effective way to do this: though more effective health and safety policies.
You Need to Work with a Team
Another thing that you should know about worker safety is that it is more achievable if you are working with a team than when you are alone. You can have your employees elect their leaders or select those that you trust to enhance the safety of your workers at the workplace. They will be responsible for coordinating and implementing the company's safety ideas should there be a threat. They should be liable individuals so that the other workers can learn from their example.
It Requires Sacrifice
In addition to this, you need to know that ensuring your workers are safe requires you to make some sacrifices. You might have to spend some of your profits to buy them safe gear that they can wear while working. Do they need gloves and boots? They might also require helmets and other things. To reduce workplace pressure, you may have to give your employees breaks and some days off work; even if it means that there will be reduced production. Also, you might have to invest money in training them on how to use certain machines safely.
You Have to Research
What kind of dangers are your workers exposed to while working for you? You have to research to know the things that your workforce needs protection from. Spend some time knowing your surroundings and the things that can cause them harm. If you are oblivious to the risks they are taking, you are not in a position to guarantee their safety.
Things Might Go Wrong
Even when you have taken all the measures to protect your workers, there is never a 100% assurance that they are safe. Sometimes, one thing can go wrong and affect the safety of your employees. A threat can be a friend or a complete stranger, and you have no way of knowing. If some of your safety measures include electricity, there might be a blackout one day. If such a thing happens and a worker is hurt, do not beat yourself up; you tried your best.
It is recommendable that you do whatever it takes to protect your workers. You might have to use your profits and make other sacrifices. When your employees feel safe in the workplace, they will always give their best.