DataRails, the financial analysis and reporting software startup, has announced the hiring of David Rosenberg as the company's new VP of customer success.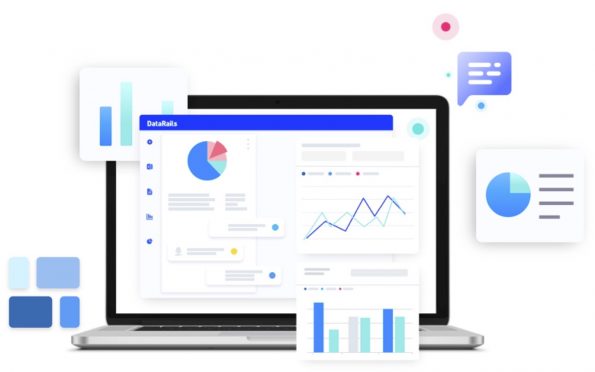 Rosenberg comes fresh from managing the growth of Keyrus, a data consulting company, from 35 to 120 employees. He has a wealth of experience in the data vertical, having served in previous roles at companies such as Intel, AllScripts, and Vision.bi. In his 17-year career, Rosenberg has developed key insights into the minds of CFOs and FP&A teams, with strengths in both customer-facing leadership and data analytics itself. Rosenberg will be based in DataRails's NYC headquarters.
Prior Leader Moves On
Rosenberg replaces Tal Goori in the VP of customer success role, as Goori moves to a broader role as the new VP for strategy. Goori herself came on board in October 2021, when DataRails significantly bolstered its executive team with a string of high-profile hires. Others in that cohort included Zviki Shimon (CFO), Yair Areli (senior VP of global sales), Nir Mandel (VP of product management), and Aviv Canaani (VP of marketing).
In addition to Rosenberg's hire and Goori's role change, DataRails has announced an internal promotion for Sergey Spivakov, who moves from director of R&D to VP of R&D. The promotion signals the importance of product development for the company's growth roadmap.
CEO Perspective
DataRails was founded in 2015 by Didi Gurfinkel, Eyal Cohen, and Oded Har-Tal. Gurfinkel, who has served as CEO for the entire life of the company, offered his thoughts on the importance of these executive team moves.
"As part of our growth plan, we've realized a need to create new business channels and expand existing ones," Gurfinkel said in a statement. "Customer success has always been at the core of everything we do at DataRails, and David will bring enormous experience and insight into delighting customers at every stage of their journey. We are also excited to see Tal and Sergey take up vital new roles which will help establish the company as the number one solution for financial planning and analysis among businesses."
Investor Sees Opportunity
DataRails has already raised $53.5 million for the software startup to date, with the latest round, a two-part Series A, completing in June 2021. Investors include Zeev Ventures, Innovation Endeavors, and Vertex Ventures Israel.
Yanai Oron, General Partner at Vertex, has said that his firm invested in DataRails because of the profile and strength of the platform's positive reviews. "When we spoke to DataRails customers, including several leading Fortune 500 companies, they were thrilled to be able to continue using a tool they are so accustomed to, with the added capabilities that DataRails has to offer them," he said in 2017. "The benefits of using DataRails can clearly be seen in the rapid customer acquisition the company is experiencing and the overall excitement for the product among users."
Product Focus
Indeed, a key aspect of DataRails's success can be attributed to the manner in which the company's solution meets customers where they already are. Many companies across the globe rely on Excel to manage their finances, but reports can often sustain hard-to-find errors due to the amount of manual work needed to maintain them. Yet it can be intimidating and expensive to train staff to use a new program. DataRails instead builds tools that integrate with Excel to give their clients the convenience of Excel with the power of connected data sources, data processing capabilities and AI-powered projections.
DataRails allows companies to manage their data in Excel, operating as a front end to a cloud database, which makes it far more agile and easier to create accurate models. Forecasting becomes a simpler task as the integrations mean that executives can always be confident they are looking at the most relevant data to make the best decisions possible at any given moment.
By reducing inefficiencies, software startup DataRails aims to free up time for business finance teams, empowering them to focus on higher-value tasks instead. The company released a report in January 2022 which showed how poor financial reporting practices may cost $7.8 billion for businesses in the United States this year.