Anyone looking to select a successful career, needs to look for those occupations that will be highly sought after for the coming decades. With the increasing prevalence of computers and artificial intelligence, one must be careful to select a career choice that will not be made obsolete by robots or software that performs better and faster than humans. This can create great challenges for many people, particularly if they have their hearts set on a specific field, but that field is predicted to not yield many jobs in the future. With this in mind, data science is a career that is high paying, and data scientist is projected to continue to be one of the most sought after jobs in the coming decades. If you are looking to learn data science, then you can start by taking a course for data scientist which will help you learn about the data science field and help with job opportunities. Read on to learn more…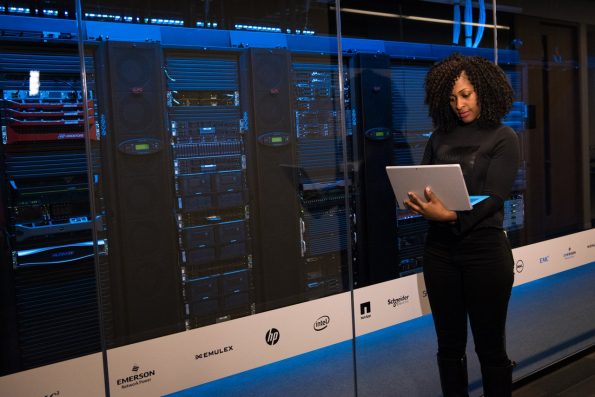 What is the Big Deal About Data Collection?
Every serious company today must make data collection a core part of its operating strategy. Data is the key to understanding how to make your business more efficient, how to select, market, and sell the best products and services, and how to connect best with, and anticipate the needs of your customers. Smart companies spend lots of time and resources to have the best data collection and analysis, and at the heart of all of this is the data scientist who runs the show.
Data collection today is a vibrant and detailed topic that often stirs debate. There is big data, analytics, and each has a place in helping to make companies, non-profits, and even governments more successful. But these institutions must get it right when it comes to data. There are regulations and ethics around how data can be collected, analyzed, and used, and also strategies that make the data most valuable. At the heart of all of this is the professional called the data scientist, who is an expert at all things involving data. A data science course in Hyderabad offers a good foundation for the extensive training required for the career.
What is a Data Scientist?
A data scientist is professionally trained in understanding and excavating significance from data that is collected by an organization. Data scientist certification requires a degree from a university that includes training in:
Statistics,
Various Data Software,
Machine Learning,
Visualization,
The primary focus of the data scientist is to turn the collection and use of data into a powerful tool for an organization. The data scientist will provide guidance on data collection methods and procedures to ensure proper data collection. The data scientist uses specific methods and tools to clean and perfect collected data, so that it is as usable as possible. If the data is biased or tainted in any way, the data scientist has ways to accounted for it, so that the results of data analysis is accurate.
Once the relevant data is collected and cleaned, the data scientist will locate patterns or trends in the data, and then build models based on these trends, that will help to forecast results. Through the use of experiments and testing, there will be hypothesis and conclusions drawn that will impact an organization's methods, procedures, products, services, and operations. Data then becomes a powerful tool for the organization.
The role of the data scientist however is not as a lone decision maker, he or she fits as an important part of a team that includes researchers, engineers, and other professionals at the organization who work directly with data. Collectively they assist an organization in deciding what direction they should take based on the conclusions of their analysis.
As data has become such an important tool in decision making, the role of the data scientist has steadily grown at organizations. As time moves on, the data scientist continues to become more critical. As organizations find themselves facing more and better prepared competition the data scientist will become even more in demand.