Despite hopes that 2021 would be a period of recovery for businesses worldwide post-pandemic, the year did not shape up to meet optimistic expectations. New variants of coronavirus and ongoing restrictions through vaccination programmes have resulted in organisations finding themselves in a transitionary era — for those who were successful enough to survive the initial disruption, of course. Customer experience (CX) approaches in particular have had to develop and evolve rapidly over the last year – something which has benefitted startups and small enterprises who are able to move with agility to shift and flex to changing customer attitudes and expectations. Now, the CX trends predicted in the industry through 2022 are set to boost the arsenal of startups' CX tools even further. The year is looking for bright for innovative and agile startups in economies across the globe.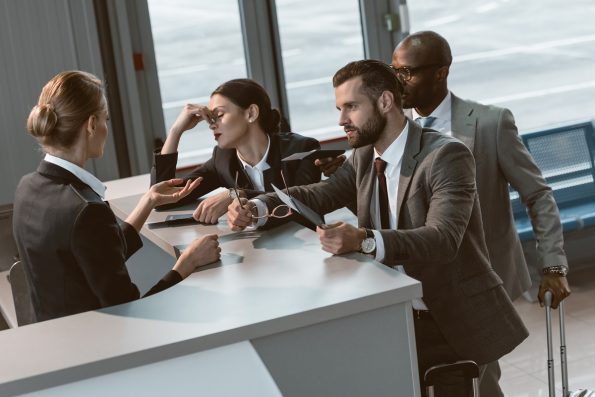 Consumer review and analysis specialists Feefo have released a new report reflecting on the CX trends of 2021 and predicting 2022's recovery. Predictions from both analysts and experts certainly seem to spell good news for small and swift-moving startups, as the adoption of technology and the continued demand for a bespoke hyper-personalised service feature heavily.
It has been several years since the famed business title The Lean StartUp entered the entrepreneurial lexicon but its focus on continual improvement and experimentation for innovation is as relevant today as ever – perhaps more so following a vast period of tumult for businesses everywhere. Where 2021 remained an unpredictable and stormy sea for startups to navigate through, analysts believe that 2022 will solidify the benefits of technological input into CX strategy and further it to create an intelligent and highly customisable offering.
Intelligent customer analytics now accessible to more businesses than ever
Management consultant giants McKinsey advise that predictive customer analytics and insights will become mainstream as the most effective and efficient way to deliver the hyper-personalised services that consumers have now come to expect. Their studies suggest that such analytics can help businesses increase their margins by a hefty 60%, which is no mean feat in a world that has seen economies beaten down over the last two years. Today, businesses formulating, aggregating and analysing vast datasets of customer information are able to produce CX services that are appropriate, relevant and highly personalised – and do so at scale.
Where for many startups the access to such customer insight software may be considered unobtainable, this is not the case in reality. CX trends include using a variety of software and programs at affordable price points, transforming what has long been considered the domain of only big-budget businesses into the realm of SMEs and startups. In fact, startups and organisations that are able to flex and adapt their business practices quickly and without the constraints of red tape and authoritarian sign-offs are more likely to benefit from such data usage in order to provide an exemplary CX service.
The rise in 'First Party Data'
Data privacy concerns remain critical and the elimination of third-party cookies by Google in 2023 will need to be prepared for through 2022. Balancing the utmost in data security with the delivery of a tailored service can be navigated securely, with priority being given to these details.
In order for businesses to be able to continue providing the hyper-personalisation favoured by consumers without having to rely on the data from soon-to-be redundant third party cookies, the collection and usage of 'first party data' will be the easiest chosen path. While doing this online to customise website presences for both existing and potential customers will be more complex than the current approach, it is certainly doable — and small startups who already know their customers well will be at an advantage in doing so.
It has long been acknowledged that the creation of emotional bonds to form long-term strategic customer relationships is hugely beneficial for business margins, lifetime customer value and overall organisational success. Startups who focus on such relationships are able not just to deliver meritorious and memorable CX, but to also learn more about their audience and to feed this into a continual improvement cycle of striving to do better and meeting (if not exceeding) consumer expectations time after time.
Customer expectations remain at an all-time high despite the ongoing disruption to businesses, and exactly how the pandemic will pan out remains to be seen. In CX terms, however, the analyst predictions seem to indicate a positive direction for startups and one in which they are likely to excel. If anyone has 'boots on the ground' to know and cater for their customers, it's small enterprises… and CX trends in 2022 may well be their year to shine.