The term "the new normal" is being used with increasing regularity to describe life during and after the COVID-19 pandemic, both in terms of our business and our personal lives. Employing social distancing, new health and safety measures in the workplace and other commercial environments, and the imposition of travel restrictions have bought about this so-called "new normal" and new pandemic tech innovations as well.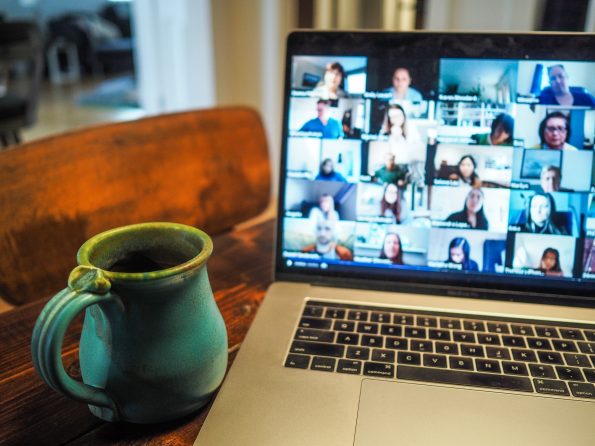 One immediate effect in the business world is the increasing demand for new technology to help SMEs and start-ups to survive, cope, and develop in this new world as they begin converting their business models to operate online.
The Move to E-Commerce
Both small and large corporations felt the impact of the Coronavirus pandemic due to the lack of face-to-face contact. The lack of customer interaction has affected how businesses operate.
During the lockdown, brick and mortar retail businesses had to move their sale online as they were recording some of the worst sales in history. Already established online businesses like Amazon and Shopify made a killing while SMEs on these platforms flourished. Businesses of all sizes had to adapt and evolve to e-commerce to stay alive and stay relevant. Establishing an online presence is now paramount for most businesses.
Integrating Zoom and Slack
Traveling for business meetings came to a halt in 2020 but digital technology was employed to bridge the gap. These interactions now take place via video conferences, podcasts, webinars and live-streamed workshops. Many SMEs are now using Zoom as the primary pandemic tech tool. For smaller businesses, Zoom basic works just fine, but larger companies may need to upgrade to Zoom Pro, Business, or Business United. Then there is Slack. The two systems were developed with different goals in mind.
Zoom was primarily created as a convenient video chat medium. Slack was designed more for messaging and for use as a collaboration tool. Now, businesses can integrate the two technologies and get the best of both worlds. Once considered by many as fads, the ability that these forms of eMobilty give SMEs are fundamental to keeping businesses afloat. They are the saviours of the commercial world and business can save a substantial amount on plane tickets.
The Increasing Use of Digital CRM Platforms
SME owners are now following larger business models by digitising their CRM process. Customer Relation Management platforms have been around for a while, and bigger businesses have been using them with great success. Now, with SMEs losing much of their face-to-face contact ability, they too are reaping the benefits of turning to CRM digital platforms such as ZOHO and Hubspot CRM.
QR Codes – the Hospitality Industry and More
Another innovation that SMEs are taking advantage of is QR Coding. A QR code is similar to a Bar Code but holds immensely more information. Whereas bar codes can only be read in one direction – from top to bottom – a QR code (QR is short for Quick Response) can be read from top to bottom and from right to left. During the COVID-19 outbreak, they have been used in helping trace people exposed to Coronavirus to slow the spread.
Most of us are familiar with their use in the hospitality industry, where pubs, wine bars and restaurants use them to allow people to access their menus on their mobile devices. No more hand to hand passing around of potential virus transmitting hard copies. Their other uses include:
Direct links for downloading apps from the Apple App or Google Play stores

Authenticating accounts over the internet and verifying login information

Sending and receiving payment details
QR Code technology was first developed in 1994 by a Japanese company called Denso Wave. They have since waived any copyright intentions and made QR codes publicly available. It means any business can design or commission its specific codes. QR scanners are now being built into most mobile phones as standard.
The Rise of Contactless and Entering a Cashless Society
Contactless payments have been around since the 1990s when it was just a few merchants and retailers who used the methodology. Since then, an increasing number of banks and credit cards companies have invested in the technology.
Credit and debit cards are the things that most people associate with contactless payments, but it now also includes things like online or mobile cryptocurrency transactions and the use of eWallets. While the take up was initially driven by businesses, the COVID-19 pandemic has now brought about a significant change in the way consumers behave.
According to recent research, 29% of consumers are extremely concerned about catching the virus through handling cash, while 22% are worried about being infected by using cards. Whereas before the pandemic, people were sceptical about contactless, now it is beginning to change. 70% of the people who have turned to use them say they will continue to do so even when we get back to "normal."
It will certainly prove beneficial to SMEs dealing directly with the public, and they are catching on fast. Whereas a survey conducted in 2020 recorded 42% of business owners as saying that a cashless world would have negative implications for their businesses, a recent more survey shows that this percentage has now dropped to 19%.
Necessity is the Mother of Invention
The saying that necessity is the mother of invention has never been truer than it is today. Whenever humankind has its back to the wall, we get bolder, we get inventive, and we also find new ways to use existing technologies to solve problems. The investment sector is no different.
In the wealth management sector, people do not need to physically consult a financial specialist regarding affordable retirement planning and investment advice. Just recently, HSBC launched its first Multi-Asset Index powered by a combination of Artificial Intelligence and Big Data – it's called AiMAX. It was developed along with EquBot; an innovative asset manager used to create an exchange-traded fund using AI. It works with IBM Watson Discovery to collect and analyse millions of points of data from traditional sources like financial statements. It also uses data originating from not so traditional sources like social media.
Technological Adaptions are our Saving Grace
The technological adaptations that are being advanced and employed in the business sector during the Coronavirus pandemic are lifesavers.
All of these developments enable people to retain their jobs and new SME start-ups to gain a toehold and flourish. Pandemic tech facilitates people being able to survive and prosper in difficult times and still plan towards their retirements. Where would we be without them?