In the world of website traffic, there are typically three types of traffic that's driven to your site: search engine traffic, direct traffic, and referral traffic. Each traffic type brings its own unique value and serves a specific purpose for a website but what makes referral traffic so great is that it's driven by merit and websites wear it like a badge of honor.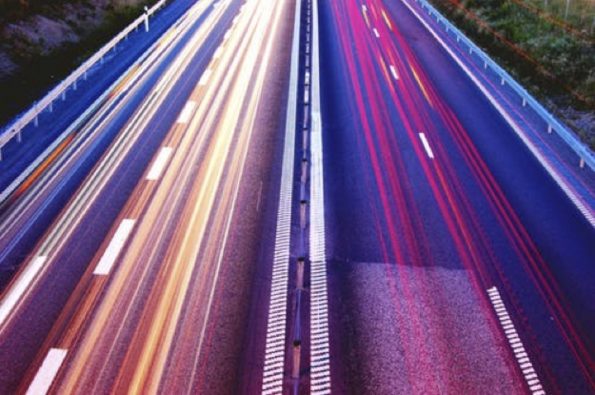 Sure, you can buy links but you have to ask yourself if it's really a sustainable strategy for referral traffic… If you really think about it, you'll realize it's not. In your referral strategy, you need to hone in on effectiveness, quality, and the relationships you build. So now the million-dollar question is how to do it.
Well, the two best ways to gain referral traffic is through content marketing (source) and link outreach, if we're going to be honest here. With these two ways, you have the option to do this on your own or look for a company that offers superior link building services. The latter is highly recommended, especially if you're unfamiliar with the process.
In order to build referral traffic through content marketing and link outreach, you want to implement sure-fire strategies that will bring you the results you want. By following these tips, you're sure to drive a considerable amount of traffic to your site.
Guest Posting on Niche-Related Sites
Guest posting is probably the best way to drive referral traffic to your site but the key factor that makes it work is to stick to posting on websites that have high traffic in your industry niche. By doing this, it will allow your content to be seen by a relevant audience that will actually benefit from the information you're providing.
Another consideration with guest posting is to also make sure that you're doing your due diligence in researching the potential host site to get an overall feel of the site. Are the blog posts more on the side of professional with a formal overlay or are the posts more relaxed and conversational?
It's important to do this because the hosting site's feel and tone will help you determine if your own writing tone will be fitting or if you feel you can even adjust your writing tone to adapt to the site's tone. All too often this is overlooked and you suddenly realize that you're not able to adjust your personal writing tone and style, which in turn costs you a great guest posting opportunity… It's all about your strategy… you have to be strategic with every move you make.
Commenting on Blog Posts
All too often people underestimate the power of commenting on blog posts. Your comments on blog posts will not only improve your SEO efforts but it will also generate more referral traffic to your site as well. Just take it from Neil Patel… He used this particular strategy and commented on over 230 blog posts and it generated over 3,000 visits to his website.
Although this strategy is highly effective, you also have to make sure you're doing it right. If you plan on implementing this strategy, keep these things in mind:
Try to make your comments only on sites that allow you to leave links in the comments. Remember, your goal is to comment so that you can drive more traffic to your site and if you can't leave a link to your site, how will people be directed there?
If you're going to comment, pay attention to the dates of the comments. Are the newest comments at the top or bottom of the page? If the newest comments are at the top then it's safe to comment and leave a link to your site. You want to check this simply because comments at the top are more likely to generate more traffic and clicks.
Make sure the comment you leave is appreciative or adds additional information to the topic discussed so that it will work in your favor. If you leave a comment that's negative or too promotional, it won't gain any attention.
According to bloggerpng.com, the benefits of commenting on blog posts will not only drive more referral traffic to your site but it will also help you build a relationship with the blog owner, lead to more social media followers, and help establish yourself as a professional or expert in your niche.
Creating Link-Worthy Content
When you see the term "link-worthy content," what's the first thing that comes to mind, in terms of referral traffic? For some people, the first thing that comes to mind is SEO, while others might be thinking promotions. Both notions aren't wrong but if you really think about link-worthy content as it pertains to referral traffic, you'll see that building relationships are at the core.
Just think about it, in order for you to create link-worthy content, there has to be a relationship between you and the website linking to you. This relationship can come from paid sponsorship or just because you genuinely admire and respect a particular site.
The great thing about link-worthy content is that it doesn't just have to come in the form of blog posts. Some popular ways to provide top-notch link-worthy content is by way of videos, podcasts, infographics, and studies and surveys.
Videos are actually one of the most popular ways to enhance your content marketing efforts. Videos can be used as a way to showcase customer testimonials as well as a great tool to make major announcements.
But without the initial relationship between you and the hosting site, your link-worthy content wouldn't even be seen.