Being online is a must for any business. Even if you do not run an online store or business, having an online presence for your business is crucial to its success. Most people will look for a business online at some point, and they will want to compare prices, services, and reviews. If you are not present and accounted for, you could see potential customers snatched up by your competitors. A professional online presence is essential, and to get it right from the start, you must have a targeted approach.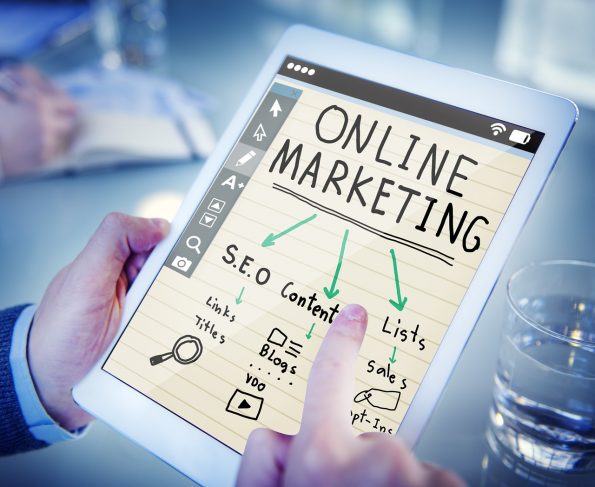 Create an Online Plan of Action
Trying to build a website, manage social media pages, and run a new startup all at the same time can be challenging, and it can leave you feeling burnt out. Having a strategy or a plan of action as to how you can build your online presence will make things a lot easier and a lot more straightforward. Within your startup's plan of action, you should focus on what you want to do and why. This information should then be backed up with research and data, both from primary and secondary sources. Without a plan of action in place, you will struggle with consistency across all platforms, and you will struggle to make the impact that you desire.
Focus on High-Quality Content
Of course, being seen and heard online is critical to your new startup's success. Producing high-quality content that can inform and persuade potential customers should be what you focus your attention on. Producing content that informs and also educates your audience will take time. Weighing up how important your time is to both you and your business is important. You may well find it beneficial to use experts and professionals to assist your efforts. Using a professional agency like Click Intelligence LTD to handle content production would free you to focus on building and sustaining your online presence, which is ultimately just as important as anything else you do.
Focus on What Your Target Audience Wants and Needs
Reaching out to your target audience, listening to them, and discovering what they need and want is crucial to the success of your new startup. When you are focusing on building a professional online presence, it is vital that you focus your attention and efforts on what your audience wants and expects. Ignoring your audience or simply not taking on board feedback could be detrimental to your efforts and hard work so far. When you are creating and building an online presence, your target audience is the ones that are driving your efforts, so ensure that they are at the core of everything you do.
Seeing What Your Competition Are Doing
Every business has competition, whether they are direct or indirect. How you handle the competition is important. When you are creating and building a professional online presence, you need to see what your competitors are offering and what they are lacking. Finding areas for improvement when looking at the competition and improving upon their areas of weakness is crucial to your online presence and success.