Most factories and manufacturing processes generate wastewater. Therefore, it's the responsibility of a corporation to understand wastewater treatability and develop an efficient wastewater treatment system. This includes startup manufacturers that need to understand the long term impacts of their business plans.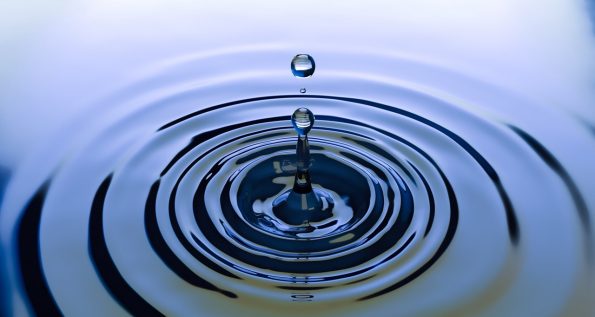 Wastewater exists in two categories: greywater and blackwater. Greywater is composed of water discharged from sinks, washing machines, and showers in commercial buildings, homes, hospitals, or offices. Blackwater contains harmful pathogens and even human waste.
If blackwater is ingested or a person comes in contact with it, it can lead to a number of potentially life-threatening illnesses. As such, a wastewater treatability study is of utmost importance for any business or corporation that deals with blackwater.
If you're a business owner who isn't familiar with treatability studies, this article will cover the basics and review why these studies are important for your business.
What is a wastewater treatability study?
A wastewater treatability study examines the wastewater produced by a business and determines the most appropriate method of treatment, while accounting for cost, process, regulations, and environmental limitations.
Effective wastewater treatability studies will first identify problems faced by the business that pertain to any on-site liquid wastes. A wastewater treatability study should also examine the possible regulatory and environmental aspects that will affect wastewater treatment processes.
Importance of wastewater treatability study
A wastewater treatability study instructs a company on how to conduct successful wastewater treatment while informing the company how failure to perform tests may lead to significant damages to both human health and the environment. Poor wastewater treatment also has the potential to ruin your business's image, which may cause a decline in customers and sales, or even result in legal action. If you are fined, these legal proceedings could cost your business a significant amount in reparations. 
The outcome of a treatability study will depend on your business's understanding of your wastewater's makeup. Once the type of wastewater is identified, a company can properly adopt the best treatment approach.  
For instance, pinpointing the concentration of inorganic compounds in the water will help choose the appropriate drainage solution. Identifying the inorganic compounds can also help you decide if it's necessary to remove Chemical Oxygen Demand (COD) and Biological Oxygen Demand (BOD).
For example, a wastewater treatability study will allow businesses in the food processing sector to assess the quantity of oil and grease in its wastewater. Additionally, factories that manufacture metals can determine if their wastewater contains dangerous substances like nickel, lead, iron, and zinc.
If a company wishes to handle its wastewater appropriately, it should factor in discharge regulations of a municipality, state, and/or federal government. For example, if your business discharges its wastewater to the local sewer, then you must meet the municipal's rules to avoid violating your discharge permits. You may have acquired a permit to discharge wastewater into a watershed like a lake, river, or stream. With this type of permit, you'll have to verify whether you're in compliance with every established policy.
How a wastewater treatability study works
Uncovering the problem
Once you select a company to conduct your study, they'll begin by determining the issues at hand. Then, a team of experts will prescribe pre-treatment methods.
For instance, if a metal processing company starts noticing residual metals like zinc in their wastewater, the company conducting the study will take a sample and perform a characterization study to identify the wastewater problems affecting the company in question.
This process involves a detailed analysis to reveal the chemicals, biological, and mineral contaminants found in wastewater and their effects on the overall water quality. Once you understand the contaminants you're working with, a team of experts should analyze the test results and direct you towards the right solution, by narrowing down the best solutions through a stepwise process.
The duration
Depending on the nature and scope of the tests, the results of a wastewater treatability study will be released anywhere from a few weeks to 90 days. You can request a test company's on-site services immediately, or you can set up a laboratory in your plants for residual events like wastewater contamination or spills. With these methods, you'll receive the results in the shortest span of time.
When setting-up a laboratory, note that conventional problems tend to consume more time, as these samples will need to be sent to a lab for assessment.
If you sent the sample to an off-site laboratory for a simple issue, you'll likely receive the results after two weeks. The lab work and data interpretation will monopolize a few days of this waiting period, while the analytical reports will take a week or two, on average. For more complex situations like treating organics, a corporation should give the wastewater company approximately 90 days.
EPA and local regulations
The company conducting the wastewater treatability study will work closely with your firm's environmental expert, as these representatives oversee the rules and regulations a company must abide by. As part of their delegated responsibilities, wastewater researchers will ensure that the study meets all environmental regulations.
The company that conducts the wastewater treatability study will need to be well-versed with all the testing guidelines and recommendations of the Environmental Protection Agency (EPA) to avoid putting your business at the risk of a costly violation. In addition, the EPA provides clear and comprehensive instructions to spot contaminants and gauge the treatment's success. It also offers specific compliance guidelines for every industry, so it's best to be aware of what is required of you.
Final thoughts
If executed correctly, a wastewater treatability study offers invaluable information that will guide a company in developing the most effective ways of treating their wastewater. In the case of a wastewater treatability study, it's essential for a startup business or corporation to plan well and recruit a testing company that will offer the best services at reasonable prices.