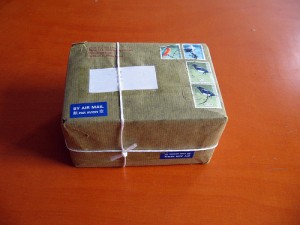 There's no arguing the point – shipping costs are on the rise. However, there are some all too common mistakes companies make which lead to much higher prices than they'd be paying with a little careful planning and research. Sure, it takes a little more time to do the calculations, but the cost savings can be tremendous.
Estimating Costs Without Research
It's exciting for small businesses when they get a last minute order they weren't planning on. It's easy to guesstimate the shipping costs over the phone or email with a client. But, stop. Take a little time to find out exactly what the shipping is going to set you back. One small business made a mistake guessing on a last minute order and lost almost $2,000 in profits. Don't guess when the information is easily available in a couple of minutes in research.
Neglecting to Use Automated Services
Many shippers tack on an extra $5 for paper waybills, yet the same service done electronically is absolutely free. Be sure to automate as many processes as possible, for an overall savings to you that you can pass along to customers. Customers also get better service from automated processes, because it eliminates much of the human error that angers customers.
Failure to Research International Shipping Costs
Too often, customers don't make allowances for international taxes and tariffs, resulting in negative customer experiences. How would you feel if your $99 product arrived to a Canadian customer with an extra $100 owed in taxes and tariffs? Some products are imposed with these fees while others are not – and it depends on the country in question. Find out these costs before quoting a price or shipping products to a customer.
Assuming Shipping Costs Remain Steady Over Time
Companies frequently assume that shipping costs remain relatively constant from year to year. If you shipped a product to a customer last year for $50, it's tempting to quote this price when they order again this year. However, fuel costs are soaring, a shortage in qualified truck drivers is leading to higher labor costs, and shippers are increasingly imposed with implementing costly green initiatives. Delivery charges are on the rise, and your business needs to be aware of these costs.
Choosing Less Cost Efficient Shipping Services
It's tempting to offer customers next morning delivery, because companies providing superior customer service are more successful. But less than half of customers are in a next morning service area, and you can often get the cheaper next day service for less money, assuring delivery only a few hours later. Also, consider ground delivery if the customer is less than 750 miles away, for next day delivery at a lower price.
Using Inaccurate Weight Measurements
Grams, kilograms, pounds, ounces… these distinctions cost one small business $24,000. Make sure when you're weighting packages and figuring shipping charges you're using the appropriate measurements. There's a big difference in the shipping costs of 10 kilograms and 10 pounds.
Not Investing in Cost Effective Packaging
There are many types of cello green air cushions which are cost efficient, environmentally friendly and less messy than packaging peanuts and other shipping fillers. Make sure you're using the most cost effective packaging and using custom boxes that are the exact size that's needed so you're not incurring extra expenses that eat away at your overall shipping costs. When small mistakes are eliminated from your shipping practices, it translates into big savings for your business, and a superior experience for your valued customers.
Related articles