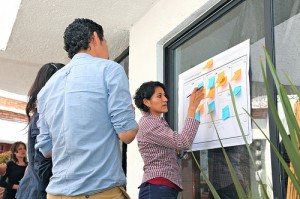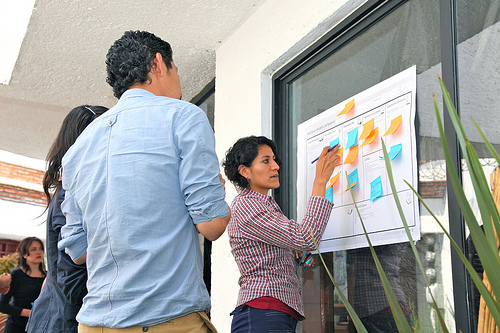 Getting a business through tough economic times is, well… tough. However, as hard as it can be, it is possible. There are some steps you can take to help your business through bad economic times locally and worldwide.
Be Smart About Your Marketing
If you are putting all of your company's money into pay-per-click marketing, and neglecting things like social media, consider a new approach. Social media outlets are a cost-effective way to connect with potential customers. Instead of focusing on the sale, focus on building a trusting relationship with your target audience.
Here are a few ways to connect:
Allow them to share: Tweet out a question or post one on Facebook to give your followers a chance to chime in. People love to be heard.
Take the focus off of the product/service: Avoid filling your social sites with sales pitches and interact with your followers.
Continue the conversation: Be constant. If you aren't giving your audience something new to digest, they will lose interest.
Have a Money Backup Plan
Do you have petty cash? What is your plan to get your business through from one contract to another if there is no cash flow? Having a good money backup plan is important. There are many things you can do. Keeping cash on hand is great, but it's not always the most realistic idea. You could get a small business loan, a good place to start to look is Start-Up Loans, this is a government backed scheme to help entrepreneurs. There are also financial advice services like IVA available to help.
Keep on Essential Employees
You can't do it all yourself. It's important that you don't get rid of crucial personnel. It can be tempting to fire or lay off employees, but you need to be careful about who you cut. You may end up with more on your plate than you are able to do if you let go of the wrong people. In most cases, it is worth the cost to keep on certain people.
Keep Your Customers Happy
Word of mouth is important. In fact, due to the Internet, it has never been more important. If you anger too many people, it can quickly ruin your reputation. You need to offer good customer support and be willing to work with people to resolve complaints. This will help your reputation, and can even help bring you customers that you normally wouldn't see.
Reconsider Your Business Model
In business, it's important to reevaluate your business model on a regular basis. In a bad economy, however, this becomes even more necessary. Make sure that your model is something that will make money. Do the research to ensure that it is something customers need and are looking for. Taking another look at your business model can help you make improvements to your company.
Don't Give Up
Franklin D. Roosevelt said, "When you come to the end of your rope, tie a knot and hang on." It's easy to give up. However, your business will not make it through economic turmoil if you aren't willing to hold on tight and make the adjustments you need to succeed. Work through the problems, and you will come out the other end a victor.
Business is hard, even in the best of times. Add in a rough economy worldwide, and it can be almost impossible. By updating your marketing strategy, watching your budget, and making customers and employees a priority you can make it through the toughest times.
Related articles