You don't have to send thousands of cold emails to get just a handful of replies. Unless you've already mastered the craft of cold emailing, you're probably not seeing over a 50% open rate. If that's the case for you, I want to share three simple steps that will help you write emails that people actually open.

Personalize
The Subject Line
The most important aspect of a successful cold email is personalization. That's why you should use the person's name or company name in the subject line.
By personalizing your subject line, you increase the chances that the person will open the email. And when you're trying to get a response, getting them to open the email is half the battle.
The Email Body
Go a step further than personalizing the subject — personalize the body of the email too. This will show the recipient that you're emailing them individually and not a bunch of people at once.
Include details about their work or something they shared online and what you thought about it. This shows you've done your research and legitimately want to hear from them.
Jon Youshaei of EveryVowel and Shane Snow of Contently tested the effectiveness of cold emails. They sent 1,000 emails to professionals, and out of those 707 emails that hit inboxes successfully, 45.5% were opened.
That's double the open rate of a typical business mass email, according to MailChimp and ConstantContact.
How did they do it? They personalized each email.
"The point is," they write, "that though the common advice about the little things you can do to optimize cold email is all moot without one thing–personalization."
Don't Spam
When you start cold emailing people, you should actually care what they have to say. The main point of your initial email should be to ask for their opinion or professional insight.
So this means you shouldn't include links in your email — spam filters will flag those. And don't be sales-y, don't use all caps, and don't try to convert them to a customer in that first email.
Be a human and a fellow professional. You should genuinely want to start a conversation. A professional approach will help your open rate.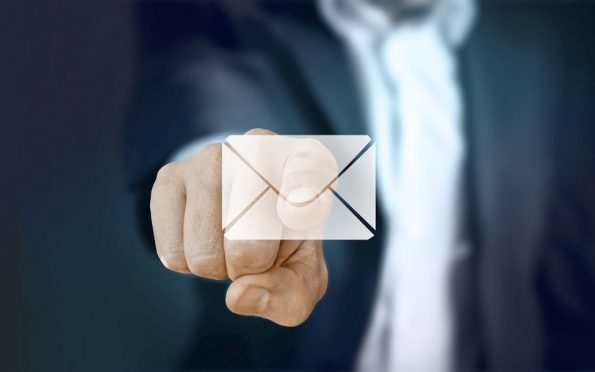 Use A Niche Target List
You can't just send a cold email to any professional with an email address. You'll need to collect relevant leads. These would be people who probably want to buy what you're selling.
The best way to find solid leads is with LinkedIn Sales Navigator. This is a premium account that allows you to find people based on specific metrics. Using this tool, you can find the people who would actually want to get your emails.
Here's how you can find a niche target list…
Use Advanced Search
The main asset of Sales Navigator is the Advanced Search. This is the thing that finds you the right people.
You can filter your search by:
Location
Industry
Professional history
Keywords
How closely you're connected on LinkedIn
And more…
In minutes, this will show you hundreds of LinkedIn profiles of people who may be interested in what you're offering.
Save leads to a list
After you've gotten your search results, you can start looking at each profile to see if they meet the criteria for you to cold email them.
Then you can save those people to a leads list within LinkedIn. This puts all of these profiles on an organized list (there's even an option to get a notification of any changes on any of these profiles). You can then export email addresses and begin your cold emailing campaign.