Data Centres come in all shapes and sizes, much like a house that hosts humans. Data centre basics start with a definition. A data centre is a host for multiple servers; it is a facility which businesses use to house their applications and data. It centralizes the IT infrastructure of an enterprise and handles tasks such as storing, processing and disseminating data. There are several types of data centres, and each has its own purpose. A good example is an ld4 forex hosting ideal for people looking to engage in forex trading.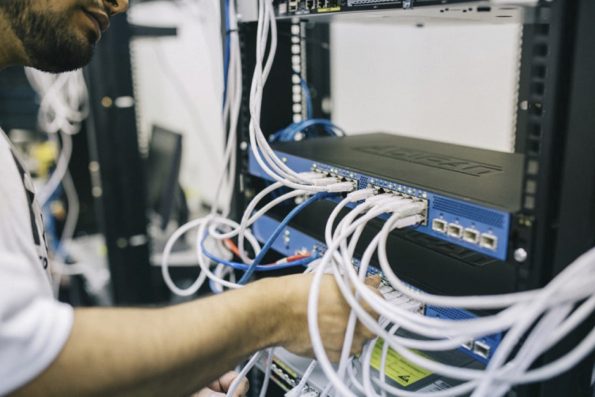 The History of Data Centres
In the past, data centres were very controlled structural buildings, but now it has become more open since the advent of cloud-based models. Previously entry into a data centre seemed like a no-go because they need to house a lot of volatile information. However, in recent years the virtualization of servers has allowed more laxity.   
Purpose of a Data Canter
Looking at some data centre basics, today there are more than 7000 data centres worldwide. A data centre is essentially the backbone of an enterprise which keeps it up and running by providing several services such as:
Data storage, management, and recovery

Provides channels for high-volume transactions (as in Forex trading)

Provides applications that increase productivity

Access to big data, artificial intelligence 

Access to powerful online game servers 
Top 3 Things to Keep in Mind When Choosing a Data Centre
There are several data centres all distrusted across the globe. What makes one better over the other? Here's a list of key features to keep in mind when choosing the data centre for your enterprise.
Where is it Located?
Having access to multiple data centres is a strategic option. It allows you to be closer to your employees and aids in business continuity. But when choosing a data centre, look for a stable power supply, connectivity, and a similar business using the same server as your service. 
What is its Cooling and Power System Like?
Power is essential to keeping a data centre up and running. You would not want to lose connectivity due to an inadequate power supply. Additionally, a data centre that houses all the necessary hardware requires adequate cooling considering all the heat generated. You can ask several questions regarding the power and cooling system, such as a reliable backup source for power? Is the building cooling system sufficient? How reliable and green is the energy source?
What Level of Security Does This Data Centre Provide?
Without a doubt, security is the most crucial element of a Data Centre. Core to your data centre basics, if the data within the centre is not secured, you can face losses in billion over data theft. However, security is not just protection against cyber attackers but also includes in-person security employing surveillance cameras and biometric verification. 
When testing a data centre level of security, ask questions like who has access to the logbook? When filing for a repair emergency, what is the procedure? Is there more than one form of security feature available? Are the surveillance cameras up and running at all times? Who has access to the surveillance cameras and their recordings?