No one can deny that there is a huge demand for price comparison sites in the country, with an estimated 11 million people in the UK using these services in order to both save time and money, meaning that the industry is now estimated to be worth an astonishing £1 billion.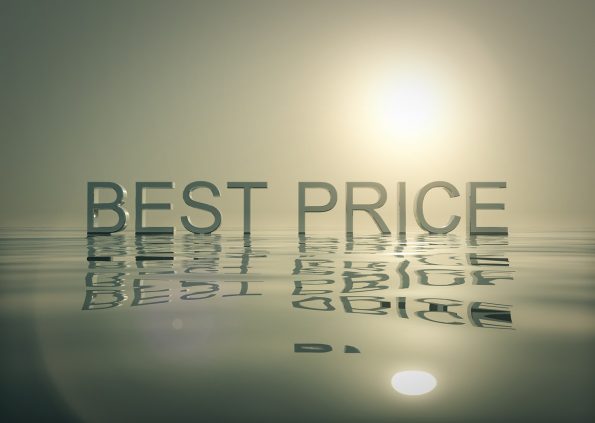 However, whilst comparison sites for loans, insurance, utilities and more are ever-increasing, so is the competition. If you have a site or looking to start one, you need to look at ways to maximize your revenue. There are a number of things comparison sites can do. We take a look at some of the main ways you can help to expand your profits.
How you generate traffic
Generating traffic through search engines such as Google and Bing can be one of the most natural and effective ways to get traffic to your site. Once you receive that traffic you hope that customers using your comparison tables and tools and make an enquiry that converts into a sale.
Whilst pay-per-click advertising (PPC) is highly effective at bringing in customers, it comes with a cost. With prices for bidding on loans and insurance ranging up to $50 per click, the cost of traffic can be very expensive, especially if users do not turn into sales. By comparison, using organic search and search engine optimization (SEO) can be around 8 to 10 times cheaper. Although it takes longer to rank and may require the hiring of a specialist, it will significantly improve your margins and your bottom line.
Negotiation terms with the providers
Websites that focus on comparing products will commonly rank different providers on their comparison tables. For loan comparison websites, the tables might be ordered in terms of cheapest or who offers the highest loan amount.
However, if you speak directly to the providers, you may find that they go through different growth spurts. In some cases, they may really want to rank up volumes in terms of loans or policies that they pay out. In other times of the year, they may want slow things down. Your skill has to be identifying their fast and slow spurts and being able to negotiate better rates when they want more volumes. Your price comparison website could maximize its profits by charging flat fees. Or, ask for increased commission percentages during busy times.
Exclusivity with one insurance or finance company
Another way to stand out from the crowd and increase company gains is to partner with a particular finance or insurance company in an exclusive deal. Partners only appear on your website, providing a special rate to customers. This is ends up being beneficial for both you and the company in question.
Cross sell products
An excellent way to increase the potential for profits is to cross sell products, making your website a hub for a number of related products. For example, if the customer is looking to compare business loans, can you offer them comparisons on business insurance deals too? It is always worth remember that the reason why people use comparison sites is mainly due to making searching deals less time-consuming. So in order to increase company revenue, you should be looking at ways that can make the buying process as quick as possible.
Create smart comparison tools to filter down result
As we have previously mentioned, the price comparison industry is booming. More and more niches have been added to these sites. Now customers can filter product options in order to make it easier to find their desired product. To keep up with the competition, it would be wise to add smart comparison tools for customers to have a much better chance of increasing conversion rates.
Take your affiliate marketing in-house
A comparison website will have to manage hundreds of relationships and sometimes will use an affiliate marketing company so that they are all handled in one place, including link placements, product features and payments – rather than having to liaise with thousands of companies.
However, affiliate marketing companies can sometimes take very high fees, including a third of all revenue generated. As a price comparison website, you need to determine whether taking this in-house and managing all relationships yourself will save you money on commission and is also in your best interests.