The financials of any business are the foundation that determines a significant amount of the company's success. Knowing where to allocate your money for startup expenses and where to hold back is a strategy that takes time to perfect, but it's certainly achievable.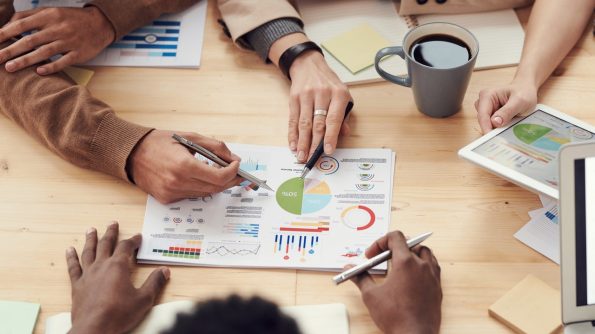 Credit: Fauxels via Pexels
In this article, we'll look at where companies can save their dollars and which items or services are worth the splurge.
Save: Pre-Owned Equipment
Equipment can be one of the most significant startup expenses involved in running any aspiring large-scale business. It may seem as though this category would fall under splurge since you would likely buy new equipment — in reality, there are ways to produce quality work on your production floor without going into debt or taking out excessive business loans.
We've seen an increase in the availability of quality pre-owned metrology equipment in recent years, as the demand for these pieces has increased among major industries — from aerospace to automotive. In many cases, these industries only need metrology equipment for a limited time and ordering brand new doesn't make sense, so they look for ways to save on quality used CMM machines. This route helps them maximize their productivity and production without sacrificing a large sum of their capital.
Splurge: Location
No matter what industry your company resides in, without a functional location, you'll likely face major challenges producing the products that your customers rely on. Where you work can set the tone for the rest of the company, and if you're running a production line, chances are you won't want to move in the near future, so choosing a suitable location should be a spending priority.
That being said, being able to afford the cost of your rent or property should also be at the forefront of your mind. If you're unable to make basic payments, you won't last long in that location regardless.
Save: Negotiating with Suppliers
Negotiations are key to any successful business, especially when it comes to your suppliers. If you're a new company, you may feel inclined to pay full price without even asking for a better deal. Shop around for suppliers and collect quotes from each so you can identify where the best deals are.
If there is a particular supplier you prefer but their prices aren't where you need them to be, communicate that you've received great offers from their competitors but would love a chance to work with this particular company. If they value building a relationship with you, they'll be willing to negotiate, and you have a greater chance of saving money.
Splurge: Company Website
Your company website is likely going to be the first impression for most of your customers. While you can undoubtedly find website templates at a low cost, they are often operating on a lower scale than their professional counterparts. In most cases, it's worth the extra startup expenses and spending more money on an engaging website that clearly outlines your company's values and services. After all, you want potential customers to see you as the best in the business, and they're unlikely to use that logic if your website looks like anyone could put it together.