So, you have a business idea and want to get your new company up and running. But, before you get going with it, there are six vital things you are going to need to do.
You might think that starting up a new business is easy, but you couldn't be more wrong. To build up a successful business, you will need to work incredibly hard. To successfully run a business there are certain things that you must have in place.
For our guide to six essential things every business startup needs to do, have a read below:
Create an incredible website
Every new business needs a website to give them a professional image and advertise their services. However, the type of website you choose will ultimately depend on your budget.
If you are computer savvy yourself, there is no reason you can't create your own website. Just make sure it looks professional and runs correctly. If you are unable to build your website yourself, then it is a good idea to hire a professional web designer to do it for you.
Whilst you may be tempted to use a free online website template, this is not the best idea. Not only will it not run as smoothly as a specially built one, it may also look less professional. Your website says a lot about your business, so it is vital that it is created correctly.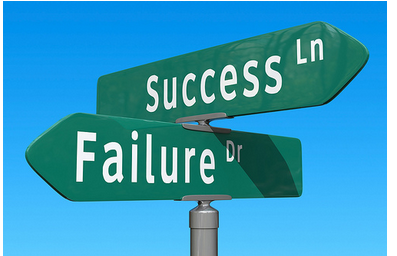 A realistic business plan
To create a successful business, you will need a well-written business plan. Your business plan should outline the structure of your company, including your long-term and short-term goals.
Creating a good business plan will take some time, but it is vital for building up a successful business. A good business plan will give you direction for your new venture and help you to understand things that need to be changed.
Set yourself goals
To keep you and your team (if you have one) focused, it is important to create a list of objectives. Start off with small goals, like getting five regular customers. As you reach your initial goals, you can set yourself larger goals to meet.
When setting yourself goals, make sure to put a date on them. Remember that a goal without a deadline is just a dream. If you set yourself a time limit, you are more likely to build your business up quicker.
Get the right equipment
Whilst money may be a bit of a problem, it is crucial that you get the correct equipment to start your business off properly. Think about what you need and find a way to buy it – either with your startup budget or a loan or grant.
Consider what equipment you need to run a successful business. Do you need a desktop computer, a work phone, a printer / scanner, a retractable cord reel for your laptop lead – what exactly do you need?
Market your business
Whilst you will probably have a small marketing budget, there is no need to despair. There are many ways you can market your new venture without spending too much money.
Start by creating social media pages for your business. Social media is one of the best free marketing tools. All you need to do is set up social media pages for your company, post interesting things, share other statuses and build up your followers.
Take advantage of word of mouth marketing. One of the best ways to get the information about your business out there is by word of mouth marketing. Give your customers the best service possible and then ask them to recommend you to their friends.