If you're starting a small business in Colorado, congratulations on joining the more than 572,500 small businesses that inhabit the state. Getting to do fulfilling work you love and achieving a meaningful profit is easier when you get organized and legally execute all that is required. Business formation can be complicated. Use this legal checklist to make sure your business and your livelihood is protected as you begin your small business. Though we focus here on Colorado, the outline and process is similar in all locales.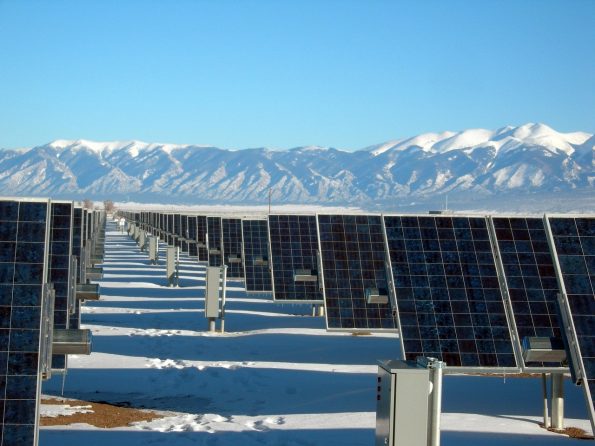 Register Your Business with the State
Legally form your business by choosing what type of structure you want it to be. You'll then file the appropriate business paperwork with the state of Colorado. These can include:
LLC (Limited Liability Company): An LLC is a legal entity for sole proprietors that gives a business entity a tax identification number and the ability to open a business bank account separately from a personal bank account.
S Corporation: An S corporation requires a board of directors and allows the business to have up to 100 shareholders. Corporate taxation is eliminated, since all profits and losses will be claimed on the shareholders' personal tax returns.
C Corporation: A C corporation also requires a board of directors but does not place a limit on the amount of shareholders the business can have. Both the business and shareholders are required to pay taxes on the profits.
If you are a sole business owner and don't have any partners or a formal business structure, the business may operate as a sole proprietorship. It does not require registration at the time of business formation.
Have an Heir in Place
You never know when you'll need to pass on your business to someone else, whether you retire, become incapacitated or die. It can be tough to think about, but getting your affairs in order now protects your business and anyone who might benefit from it in the future.
Contact a Colorado succession lawyer to get information on how to prepare for an uncomplicated business transfer, should that need to happen. Any business plan should include business succession information, so that the business legacy and benefits it provides customers and employees can continue on.
Apply for Licenses and Permits
Depending on the type of business you have and the goods you sell, you as a small business owner will need to apply for federal permits. These types of business activities include:
Agriculture transportation
Alcoholic beverage manufacturing, importing and retail
Aviation
Firearms and ammunition
Fish and wildlife
Mining and drilling
Nuclear energy
Radio and TV broadcasting
Transportation and logistics
Locally in Colorado, there are many other types of professions that require licensure in order to operate. The Colorado Department of Regulatory Agencies lists some of these professions as:
Accountancy
Architects
Beauty technicians and barbers
Therapists
Social workers, and many more
Also, if you want to serve food at a business or provide public accommodations in Colorado, verify with the local and state health departments what permits are required. If your small business employs professionals who must be licensed, you'll need to make sure all employees have up-to-date licenses in order to qualify for work.
Operate with a Legal Name
Business formation tasks include marketing considerations. Before ordering thousands of marketing materials with your dream business name on them, make sure you can legally operate under a certain brand first. The Colorado Secretary of State Office has guidelines on trademarks. But it's wise to consult with an attorney if you are interested in trademarking your business name.
Even if you don't trademark your business name, it is a requirement in Colorado that businesses other than nonprofit entities or individual transacting businesses file a trade name with the Secretary of State's Office.
Determine Local Zoning Regulations
Colorado zoning laws will affect you depending on where you want to operate your business. Zoning may restrict where commercial enterprises can operate, or how large a commercial building can be in a certain area. Look into zoning codes and contact the city where you want to operate to see where your options are.
Get Insured
Insurance is required to protect business employees and consumers. Depending on the type of business you're running, you may be required to have Colorado insurance types including:
Fire and Premises
Liability
Auto
Crime
Get more information on Colorado insurance for businesses here.
Meet Tax Requirements
After hiring employees using Colorado Department of Labor and Employment guidelines to hire legal workers, make sure you understand the tax and liability impact for employees. Depending on the hours full-time employees work, there are insurance and overtime laws that affect those employees. Create employee contracts with the help of an attorney. Both your business and your employees are protected.
Get Expert Help for Legal Business Needs
These are just a few areas where consulting with a business attorney is wise. All the hard work you put into your business plan, marketing and sales can be negated by not following Colorado small business laws. Get an attorney's help at business formation time so that you stay covered.