The term which has been generating a lot of buzzes lately is 'Cryptocurrency'. Each day we are witnessing new Initial Coin Offerings (ICOs) and cryptocurrency Exchanges coming up. The list of merchants who accept a particular Cryptocurrency in return of their services or products is also increasing. This clearly indicates that people have accepted Cryptocurrency as a mode of payment and are ready to use it for their daily spending. The main reason behind merchants accepting the latest mode of payment is that Cryptocurrency makes them stand out among other businesses who haven't accepted the standard yet.
A Business Standard?
But does this mean that your business should also start accepting Cryptocurrency? The answer to this question depends on your actual needs and the kind of product or services that you offer. If we keep this on the sidelines there certainly are advantages and even some disadvantages associated with accepting payments through cryptocurrencies. Let us have a look at each one of them in order to help you make a better decision.
Advantages of Accepting Payments through Cryptocurrency
Low Transaction Fees or no Transaction Fees at all
Your customers won't have to acquire an extra cost in transferring funds to you as most of the Cryptocurrency transfers levy zero or a negligible amount of transaction fees. Also, you don't need a bank to verify each and every transaction. You keep all the money with you instead of handing its responsibility to other financial institution.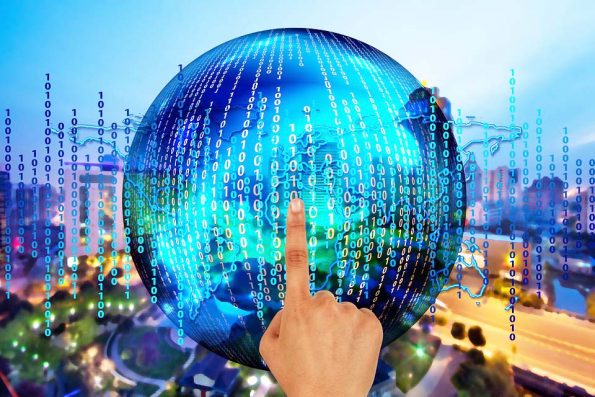 Cryptocurrency has no borders.
If you are sending goods or services to different countries across international borders then you can accept payment directly in the form of Cryptocurrency as they are not limited or governed by international borders. Moreover, you bypass the foreign exchange and transfer fees. So you earn every single penny which you deserve to earn.
Transactions can be done easily and quickly.
Since customers acquire the much-needed ease of doing transactions with Cryptocurrency it ends up in more sale for you. Your products and services are readily accessible to the Cryptocurrency owners. This helps to expand your business and achieve your business goals in a much shorter time. Since we are moving away from paper that brings in more amount of convenience to the customer.
Moreover, transactions are performed and settled much quicker as there is no additional party through which funds are diverted to you. There is just you and the customer; no middle-men or banks in between.
No chances of fraud.
As the transaction is verified by both the parties; sender and receiver, there is, absolutely, no possibility of any future disputes in regard to the transaction. Moreover, all transactions are added to a blockchain through mining so all the funds are verified. Hence, the chances or a fraud are almost impossible.
Disadvantages of Accepting Payments through Cryptocurrency
So, above all were advantages associated with accepting payments via Cryptocurrency in your business. However, there are certain disadvantages too associated with the same which we are going to discuss below:
Cryptocurrency market is highly volatile.
Yes, you must be expecting this disadvantage to be on the top. This is actually the main disadvantage associated with the usage of cryptocurrencies. The value associated with a particular Cryptocurrency is extremely unpredictable and unreliable. It can change anytime. Hence, it is pretty difficult to keep track of its value as what to accept one day and what on the other day. This can end up in losses for your business if the value falls down.
Moreover, the consistently fluctuating value makes the process of financial planning pretty difficult. You have to devote a considerable amount of time every day over the status of cryptocurrencies. This results in loss of hours which you could have made productive for your business.
No laws governing cryptocurrencies are present.
Cryptocurrencies are completed unregulated. Fiat currency is accepted and backed by the government. However, there is no such case in relation to Cryptocurrency. This fact is enough to make people not accept cryptocurrencies as the mode of payments for their products or services. As of now, concerned persons are working on making Cryptocurrency enter into the string of laws. Until that time, this disadvantage does exist.
Prone to Cyber-attacks.
Cryptocurrency can be targeted by advanced hackers and if this happens then you can lose the entire money that you own.
Yes! There are security measures like multi-factor authentication and taking regular backups. However, the threat of losing your entire money, if you are not careful enough with it, constantly looms over your head.
Not much demand as of now.
As of now, there is not much demand from the consumer front on the merchants to add Cryptocurrency as a mode of payment. So it might seem unnecessary to spend and invest capital on the infrastructure required to accept Cryptocurrency.
Conclusion: Should You Accept Cryptocurrency In Return for your Products or Services?
Hence, we can see that with advantages there are considerable disadvantages also associated with accepting cryptocurrencies in exchange for the products or services that your business offers to the consumer.
But, taking into account the current situation of Cryptocurrency market, even if you start accepting, it won't impact your business in a negative way. Instead, the effect will be more of neutral rather than positive or negative since a vast majority of the population is still unaware regarding the usage of cryptocurrencies. However, if we see the rising graph of the popularity of cryptocurrencies, it's acceptance in your business can certainly open new doors of opportunities for you in the very near future.
Consequently, it is best to take some time out and consider whether your consumer base really wants you to add Cryptocurrency as a mode of payment. Then, if we see the other side of the story, adding that very mode of payment can help you to acquire a new customer base. So, do your own research before opting for the way you want your business to go.
Is this article helpful? Please provide comments and feedback.