The goal of becoming a successful business owner isn't as easy as it appears. In fact, statistically speaking, 90% of all startups will fail. Though the reason for their demise will vary greatly, one of the leading factors is finances. Unable to sustain enough capital to run their business efficiently leads to increased debt, dissatisfied customers, and the inability to sell your products or services. To reduce the likelihood of this happening, most entrepreneurs turn to money-saving measures to manage startup costs.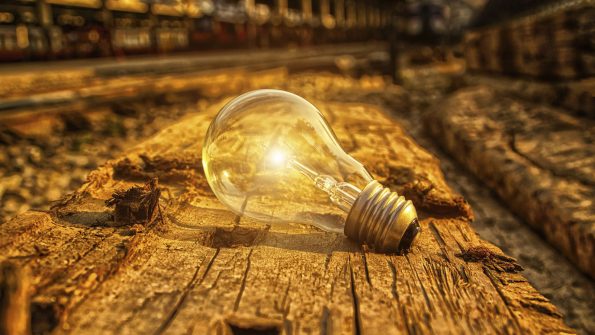 These can reduce the cost of running a startup in the long run too. If you're presently struggling with company finances, these strategies may prove beneficial to you.
Scale Back Business Ideas
There are enough startup ideas you can start with just a few bucks in your pocket you can consider. If you were thinking of opening a restaurant, for instance, you could save towards that ideal goal by starting with a food truck. A lot cheaper to manage, it would give you an opportunity to raise the capital required to be a successful restaurant owner. Thinking of starting a content marketing firm? Start off as an independent freelancer and build a client base. Then start hiring staff so the costs are less tedious from the beginning.
Outsource Instead of Hiring
At some point, every entrepreneur will need the expertise of another person to get to a new level. If you've reached that point, but can't afford all the associated costs of hiring a full-time staff, you can turn to outsourcing instead. Having your accounting, marketing, or IT solutions completed by a credible outside party saves you time and money. Since they aren't your employees you're not required to pay taxes or cover the cost of benefits. You'd simply be paying for services on an as-needed basis.
Make Wise Purchasing Decisions
In order to be successful, you'll need to invest in products and services to support your business. Whether you run a factory and need to invest in wearable technology and equipment from service providers like ajweller.com or you run a brick and mortar retail shop and need to invest in point of sale software and marketing products, it is imperative that you make informed decisions. Looking at factors like quality, ease of use, and longevity, will ensure that you invest your money wisely instead of wasting it.
Go Green
Being environmentally conscious within your startup can do more than just save you money on your energy costs, it can improve your brand's reputation and increase profits. To save money around the office, you can consider things like:
switching to energy-efficient lighting
investing in energy-efficient office equipment
starting a remote task force to work from home to save on costs
adding plants to improve air quality
requesting double-sided print jobs
going paperless where possible
Streamline Processes
In the world of business, time is money. If you're wasting a lot of time on old processes and systems, it's time to make a change. With modern technology available for use, you can streamline a lot of business practices. Therefore, concentrating on efficiencies at the outset will save in your startup costs. For instance, downloading a social media management app saves you from having to create individual posts for each site. Outsourcing your shipping needs can save you on the costs of shipping and packaging.
Smart hiring decisions help reduce startup costs. Looking for employees to hire through a temp agency helps to reduce the number of applications you have to review and decrease the likelihood of a turnaround. Each of these examples takes responsibilities off your plate and frees up your time. Thus you'll get more done in a shorter time frame.
Barter
If you're really new to the business and don't have much capital to work with, your products or services can be your best asset. Talk with other business professionals about the possibility of bartering services. In exchange for their products or services, you would be willing to provide a product or service they may need in return. For example, if you were a freelance writer in need of a website, you could write articles or marketing posts for a web developer. In exchange, the designer will create your website for you. There wasn't any cash exchanged and you both got what you needed to succeed.
Cash is king in the world of business. If you don't have enough of it, you'll soon find yourself in debt and among the 90% of startups who fail. To reduce the likelihood of money ruining your startup, start incorporating these money-saving ideas into your everyday routines. They will help you to cut corners. You'll save startup costs, freeing cash that can be invested back into the business to generate even more capital for the future.