For decades the big four credit card vendors, Visa, Mastercard, Discover and American Express have had a lock on non-cash consumer purchases. While these institutions continue to be responsible for a huge amount of retail transactions, their dominance has been eroded in recent years by the rise of alternative payment methods.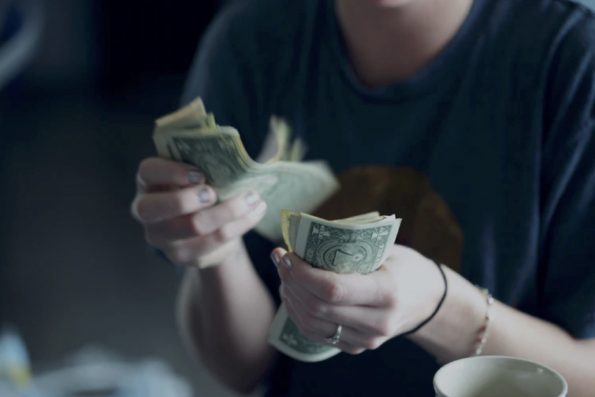 From a consumer's perspective, the ability to access alternative types of payment may be attractive when access to banking institutions is limited. Additionally, for consumers without any or much of a credit history, these methods can offer access to payment functionality they aren't able to access through the traditional banking and credit system.
The use of alternative payment methods has grown to the point where it is now thought to make up in excess of half of all ecommerce transactions. Thus, as a merchant, if you don't accept any of these payment types it could cause you to lose out on sales revenue from consumers who use them. For merchants who have many younger customers who are more inclined to utilize these methods, this can represent significant lost revenue.
Given that younger consumers tend to be more frequent users of these alternative payment methods, ecommerce merchants positioning themselves for future growth will want to carefully consider whether their business can benefit from adopting them.
Each of these methods has its pluses and minuses and merchants looking to add one or more of them to their forms of accepted payment should make sure to research their characteristics in detail before adding them, including their anti-fraud protections and policies with regards to chargebacks. It is particularly important for you as a merchant to evaluate whether adopting these new options will expose your business to novel types of fraud and customer complaints.
Alternative Payment Types
Generally, if a payment method doesn't use traditional payment mediums such as cash, checks or a credit or debit card it would be classified as an alternative. These payment methods may ultimately be funded using the aforementioned traditional forms of transaction, but the payment is made via an alternative method. For instance, a digital wallet may be funded by a bank wire, ACH transfer, or credit card, but when payment is made with the wallet none of the details of the funding transaction method needs to be communicated to the merchant.
Major types of alternative payment methods include:
Digital Wallets
Digital wallets function as digital vaults for holding funds that can be used for investment or transaction purposes. These wallets are generally the most commonly used form of alternative payments for most merchants. Some of the most popular examples of digital wallet apps include Google Pay, Apple Pay and Paypal. A digital wallet app is loaded onto a consumer's smartphone and communicates with merchant transaction terminals directly without delivering any sensitive data in the process.
Bank Money Transfers
A number of consumers who prefer to stay away from credit card use send funds straight from a bank account to a merchant to make purchases. Platforms such as Zelle and Venmo for payment processing enable direct cash transfers to be sent without requiring the exposure of banking account information.
Digital Currencies (Cryptocurrencies)
These virtual currencies have become popular both for investment and conducting transactions. While Bitcoin is the best-known cryptocurrency, there are a wide variety of other digital coins in use. Transactions in these digital currencies occur over a distributed financial ledger called a blockchain.
There are a number of apps that enable the use of cryptocurrencies for payment in ecommerce transactions, often using what are known as stablecoins – digital currencies linked to a stable source of value such as the U.S. dollar.
Deferred Payments
Consumers have used delayed payment layaway plans for decades as a way to purchase goods they can't pay for all at once. In the digital age, apps such as Karna enable this functionality for ecommerce purchases. The apps generally work by paying the merchant in full when a purchase is made, and then charging interest to the consumer on the funds borrowed to make the transaction until the installments are paid in full.
Why Are Merchants Accepting These New Payment Methods?
With an increasing number of consumers using alternative payment methods, it is no surprise that many merchants have chosen to expand the number of forms of payment they accept. Doing so enables them to appeal to consumers who might otherwise shop at another merchant who does accept these payment methods.
Another reason driving the increase in use of these methods is their ability to facilitate contactless payment, which has grown in popularity during the pandemic. You may be wondering, are wire transfers safe? While each merchant must evaluate for itself whether the benefits of adopting a new payment method outweigh any risks or hassle involved in doing so, there is no doubt that as these methods grow in popularity the case for adding at least some of them grows stronger and stronger.
What Dispute Resolution Procedures Do These Methods Use?
Alternative payment methods take a variety of approaches to dispute resolution. In the case of PayPal, for instance, the service handles disputes using its own system for managing chargeback requests. Some of these platforms feature transaction finality, with no opportunity for customers to dispute payments once they have been made.
It is important that merchants do their due diligence in advance to make sure they understand how disputes will affect their business and relationships with their customers. It is especially important to understand how these dispute resolution policies fit in with your existing approach to handling customer complaints and chargebacks.
Preparing for the future of Payments
Credit and debit cards are likely to remain the dominant forms of payment for many years to come. However, the rising popularity of other payment methods means that forward-thinking merchants should be researching whether one or more of these methods would benefit them. In doing your research, consider the security and customer relations implications of doing so.
While alternative payment methods can bring in new customers, if they expose your business to greater risk of hacking, fraud or chargebacks, they may not be worth adopting. As a result, researching the policies used by these apps in this regard is as important as gauging their popularity when deciding whether to allow their use.