Approximately 60 percent of businesses don't have a long-term strategy in place for internal communications, according to statistics on Smarp. Internal communication is essential for boosting employee engagement and productivity, but many companies overlook its importance. It's natural for companies to allocate more money and time to external communication because they define a company's image to potential clients.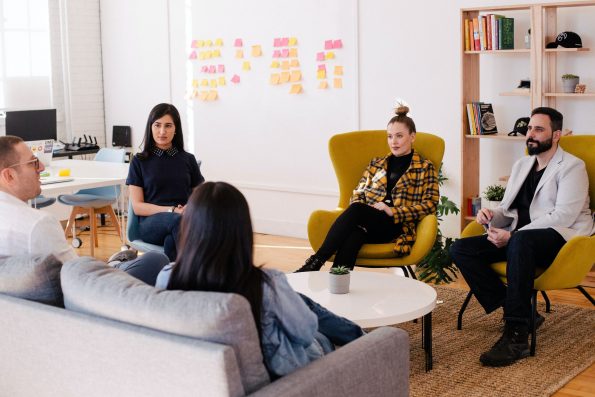 Employee populations are also lower than target demographics in customer bases. This is why entrepreneurs feel pressured to keep internal communication costs-per-employee low or communicate without expenditure. However, running internal communications effectively and creatively isn't expensive if you consider adopting a smart communication strategy. Below are some of the best practices for improving internal communications in business.
Review your internal communications plan
Assessing your current strategy is the first step to creating and promoting effective organizational communication. Therefore, you should find out how your communication system has been performing and what your strengths and weaknesses are. After that, make a roadmap on how to accomplish your communication goals. Also, identify the resources you need to succeed and build an internal communications team. Remember, you want to convey the right message to your employees so that you can align your brand image from the inside out.
Developing your communication skills in different ways is a must for business success. Civil discourse is one of the most effective means of professional communication. But why is civil discourse important? First, it allows people to express their opinions and ideas in a respectful way. Second, it encourages people to listen to others and to consider different points of view. Third, it helps to create an environment of trust and mutual respect. Finally, civil discourse is an effective way to improve communication within an organization or group. When people feel respected and valued, they are more likely to cooperate and communicate effectively. As a result, civil discourse can help to improve internal communication and to create a more positive workplace environment.
Know your key metrics for tracking success
Most businesses believe external communications are more vital because they create more brand awareness by spreading relevant information to target consumers. As a result, business owners ignore the importance of tracking the success of internal communication strategies. What they don't know is that internal communications keep employees informed and focused on meeting project deadlines. With this in mind, establish metrics to measure the outcomes of your communicating strategy. One way to achieve the best results is leveraging sentiment analytics to get clear insights into how employees feel about your company and their engagement level. With this type of information, you can create a successful internal communications plan.
Set goals and timelines
Like external communication, internal communication techniques create brand recognition in targeted customer bases. Ideally, when employees feel engaged and well-informed, they dedicate time and effort to become your brand's ambassadors externally. That's why it's imperative to set realistic goals. Doing so helps you determine the challenges and best ways for creating a successful internal communication strategy.
External communication is vital for creating brand awareness in target customer bases, but that doesn't mean you should neglect your internal communications. As an entrepreneur, you need to boost organizational communication to improve employee engagement and productivity. Ensure you set realistic goals, re-evaluate, and track the success of your internal communication strategy often.