Entrepreneurs in Canada have lots of advantages with its thriving startup ecosystem and government grant support programs. But it's no secret that having no credit or bad credit can be a huge hindrance in trying to buy a car, especially in Canada. If you're looking to qualify for a car loan and buy a car in Canada, there are still many options, even if your credit is less than perfect. Use this advice to help you qualify for a loan and buy a car, even with bad credit, in Canada.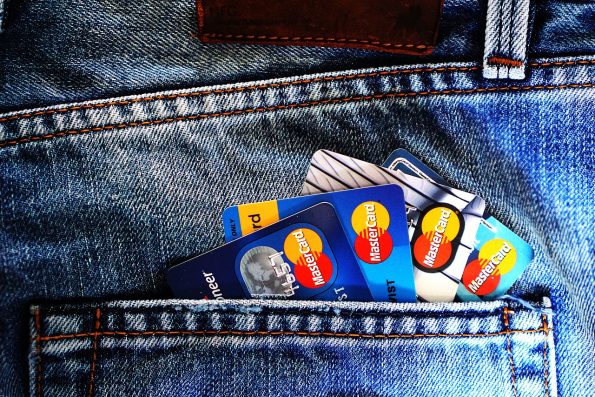 Know where you stack up
The credit situation in Canada is unique from anywhere else in the world: credit scores in Canada range from 300 to 900 points, with the average score being around 650. If your credit is around 650, you should be able to quality for a standard loan pretty easily, but if it's anywhere below that, you may have a difficult time receiving new credit and qualifying for an auto-loan.
The majority of people in Canada fall below this 650 line, so for many, applying for a loan can be a frustrating endeavor. Especially considering that one of the best ways to rebuild your credit is by opening more lines of credit to show that you're responsible enough to pay off debts.
Before you start the loan search process, do what you can to work on your credit. Check your credit report, and do what you can to pay off outstanding debt. If you can, pick up a side job to make some extra money that you can put towards this debt. And if you have any credit report errors, work on disputing them.
Most important, be sure that you can demonstrate a consistent source of income to encourage lenders to work with you. Having a full-time job, with fixed income, or a set hourly wage can help show this to lenders.
Put together a down payment
Capital is hard to come by for startup operators. And lenders prefer larger down payments on vehicles, especially for someone with less-than-perfect credit. So start to save for a down payment that you can use to purchase your car. Putting together a down payment will help lower your monthly payments for the car, which will then help you focus on other debt payments, which will help you improve your credit over the long run.
Once you put together this down payment, come up with a number that you feel comfortable paying each month. Do not overestimate, or assume that your financial situation will improve dramatically in the next year. Overestimating your monthly payment allowance will end up hurting your credit score too. Be conservative, and estimate reasonably.
Get pre-approved
When you're working on getting a loan for your car payment, do the work ahead of time to get pre-approved. Seek out an organization, like secondchanceauto.ca, that works specifically with potential car buyers who struggle with bad credit. They deal exclusively with this market, so they'll be very familiar with your situation, and be able to help you as much as possible.
Buying a car is exciting, but it can be stressful if you go into the situation underprepared. Use this advice to do your research and be as prepared as possible for your upcoming purchase. It's one area that entrepreneurs don't want to have to worry about.