Making the right career choice is a hard task, especially if you decide to cling to an already existent job market, instead of finding a way to make a fortune by being self-employed. In the present day and age, where you can work or make contacts online, there's virtually no reason for you to leave your home. Sure, you still might have to outfit it for certain industry-specific tasks, yet, even this expense is minor when compared to the cost of renting out an office and outfitting an entire team with necessary equipment. With that in mind and without further ado, here are several home-based startup business ideas you should consider.
1.     Web Design
Some of the best business ideas start at home. The first thing you need to understand about working from home is the fact that, although it's not ideal, it provides you with a much better work-life balance, which is an incredibly important thing. This means that you get to work when you want to (even though you might be more productive with an actual schedule) be your own boss, as well as change your work environment if you feel the need to. Also, there's no dress code and, due to the fact that you work on the variety of projects, not just one site, you won't get bored that easily.
The best thing about this particular home-based business idea is that you'll have room to learn and grow for as long as you're in this field. This means that your profit will also rise exponentially and, if at one point you decide to stop working by yourself and feel the need to look for employment elsewhere, you'll have a much easier job at doing so. In other words, this is not just a good home-based startup idea but also a solid career move.
2.     Translation
Business ideas that offer flexibility are particularly attractive. Freelance translation is a flexible occupation, seeing as how it gives you so many options to work with. Sure, some may claim that here, you get the same perks as with the above-discussed web design or any other freelance profession, for that matter. Nonetheless, the difference lies in the fact that a translator may work from their phone, even without typing. You can just record a verbal translation and then transcribe it when you arrive back home. Moreover, transcribing legal documents and transcribing fiction are two completely different jobs, which is one more thing that you have to look forward to.
3.     Catering business
People who have always dreamed of getting involved in a food industry could consider starting a catering business. First of all, this is an ideal job for amateur chefs, second, it provides you with an opportunity to start with relatively small initial investment and, finally, this is a field that's welcoming towards newcomers.
Technically, all you would have to do is get adequate equipment and make a basic menu that you know you can handle. Sure, you may already have a kitchen but preparing a meal and outfitting the place so that it is ready for commercial purposes you might need to invest in high-end LG appliances. Also, keep in mind that ruining a single order may generate a lot of bad word of mouth, which is why you should never accept more tasks than you know you can complete in time.
4.     Video production
One thing that's great about going into the business of video production is the range of services that you can provide to your potential clients. First, you can edit and produce videos or add special effects. Second, you can work from home (which is the very basic reason why it even made this list). Then, you can team up with photographers and videographers easier than ever before, due to the fact that there are so many people offering online services.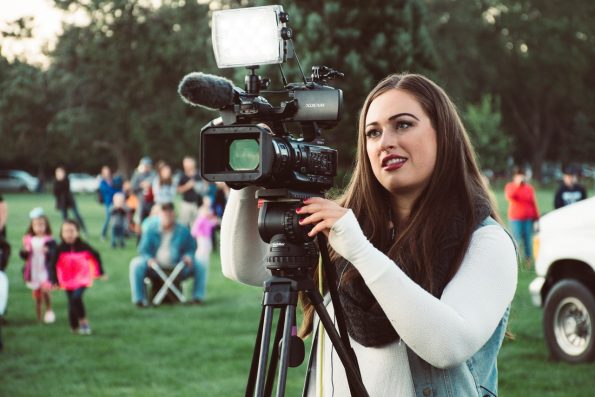 Most importantly, once you become skilled enough and establish a loyal customer base, your profit might start growing exponentially. The greatest downside of this idea is the fact that it takes too much time to master this skill good enough to start commercializing it. Be that as it may, for those who see video editing as their passion, this shouldn't be an obstacle for long.
5.     Copywriting
At the end of the day, all those who want to do something creative and low-cost might want to look a bit more towards the idea of copywriting. The reason why we put emphasis on low-cost is due to the fact that unlike photography, you don't actually have to own a camera. Sure, this may be seen as not that big of a money-saver, yet, it means that you can start working right away. Copywriting platforms are numerous and setting up a profile there takes no more than several minutes. Needless to say, it will take a while until you boost your ratings and reputation to start making some serious money, yet, how is this any different from any other business idea.
Conclusion
The above-listed five business ideas are all something that you could pull off in a matter of days, meaning that you could start making money, or at least start making a name for yourself, in a matter of weeks. This expediency is yet another reason to give this whole idea another thought if you haven't already made up your mind.