With more and more people opting to leave their traditional jobs for more unconventional careers, many people are exchanging the title of "employee" for "entrepreneur". If you're a business owner hoping to make it big form your entrepreneurial endeavors, it pays to follow best practices for earning more money. If your goal is to earn a five-figure-a-month salary as an entrepreneur, it's certainly possible. Keep the following strategies in mind to start making more money for entrepreneurs now:
1. Have Multiple Sources of Income
The first step to making more money as an entrepreneur is to diversify your streams of income. Gone are the days where entrepreneurs rely on a single source of income. Side hustles abound. The more streams you have, the better your chances are of earning a five-figure-a-month salary. While one income stream has the capacity to reach this mark, having multiple streams of income is more profitable.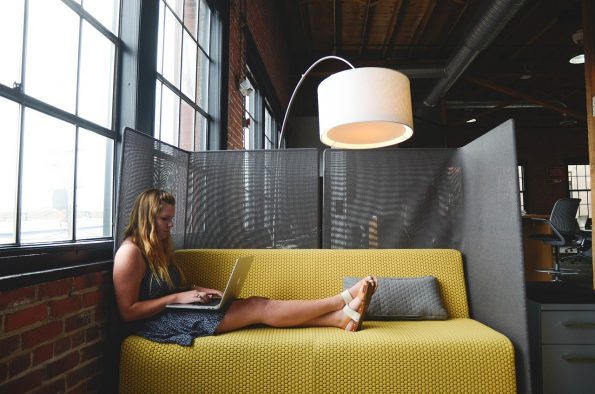 Choosing to diversify your income streams helps you avoid putting all your eggs in one basket should something happen. During times when your company isn't as profitable, you can rely on these other streams to make up the difference. Similarly, as your other streams bring in more money, you'll be able to reach the five-figure-a-month mark faster.
2. Find the Demand
In order for your brand to generate a five-figure-a-month salary, you need to create services or products that will generate consistent sales. Experts like Carina Advisors share that entrepreneurs hoping to make more money need to focus on value and demand. If all your sales are one-and-done, you'll spend the majority of your time trying to attract new customers. Make sure all your services or products appeal to your regular customers and returning clients to encourage them to keep supporting your brand.
3. Scale Your Business Properly
Though jumping to the next stage of business ownership may seem like the fastest way to make more money, failing to scale your business properly can have consequences. Before you decide to scale your company, make sure your customers are all on board with the new services and products you're offering. Then, make sure you have enough inventory to keep up with demand, keeping in mind that the higher the demand, the higher your supply should be.
4. Invest in Your Brand
The saying that "you have to spend money to make money" certainly rings true for entrepreneurs that are hoping to get to five figures a month. Though most business owners try to operate on a shoestring budget, scaling a company requires that business owners invest in themselves. Everything from new equipment to higher quality source materials for your products is all worthy investments that will help you grow your company.
The best investments for your business will make it easier to run your company and focus your energies on expanding your brand. The key is to use your money to make more money, so keep this in mind as you decide what investments will benefit you and your brand the most.
5. Handle Debt Properly
In your journey to start earning more money, don't let debt further complicate this process. While many business owners build their companies using massive amounts of debt, this debt can make it increasingly difficult for you to grow your net worth. Regardless of how much money you earn, with debt hanging over your head, you'll have to keep paying on the money you owe.
Entrepreneurs should handle their debt properly to reduce the amount of interest and late fees they have. One way to tackle your debt is to merge your various credit card bills and loan debt into one. This will allow you to pay off your debt in one single monthly bill, making it easier to pay off your debt as your finances grow.
6. Avoid Burnout
Entrepreneurs aren't strangers to hard work. In fact, they often spend all of their waking hours trying to grow their companies. While this type of work ethic may be productive, it isn't feasible in the long run. Working yourself to the point of burnout will negatively affect your business as poor health will decrease your performance, reduce your productivity, and affect the quality of your work.
Entrepreneurs hoping to make more money need to invest in their health. Making it a point to sleep properly, eat healthily, get exercise, and work in moderation is the key to making more money on a consistent and stable basis.
7. Create Services and Products for Each Stage
Many entrepreneurs put the majority of their focus into selling just one thing at one price point. Even with a successful product or service idea, you'll never reach five figures a month running a company this way. The key to making more money faster is creating products and services for each stage.
Experts like Carina Advisors recommend that entrepreneurs offer services and products at every price point. To illustrate, having both low-priced products and higher-priced offerings is a great way to build trust with consumers and get them into your sales funnel. When first-time customers get value for their purchase of lower-priced items, they're more likely to spend money with you again.
8. Generate Passive Income
As you work towards generating more income, don't forget that one or more of your diverse revenue streams should be passive. Having passive streams of income makes it easy for you to keep earning money while you invest your time and energy in other things.
Not sure what passive streams of income are best for you? Consider courses, digital information products, paid content creation, membership websites, and the like. As more and more people invest in these products or services, you'll generate more money without having to actively do the work.
9. Work with Experts
Many entrepreneurs operate under the impression that they have to do everything themselves. While you'll be leading the charge for your brand, the fact is that building a company worth several thousand dollars takes a team of experts. If you want to grow a successful brand, you need the advice and strategies of other professionals.
In order to start generating more money, you need to pay for the specialists that will help take your brand to that level. Whether it's hiring a graphic designer or working with a publicist, making the decision to pay for expert help is the most effective way to start earning more.
Making a five-figure-a-month income as an entrepreneur isn't only possible, it's probable. With these key strategies, you'll be able to transform your entrepreneurial efforts into growing net worth.