Starting your own business is challenging. What's even tougher is discovering the right business to start. Unless you know what kind of business you wish to start, it makes sense to search for startup opportunities that check off your most important boxes. If startup cost is essential, make sure to look for a business with low costs. Perhaps, having time for yourself is the most crucial aspect of your business. If so, find a business that can be a side hustle and takes minimal time to run.
Think about what's important to you first. Then, go about your search based on your essential criteria. Doing so prevents you from wasting your time with a business career that doesn't interest you. It also leads you to opportunities that may not exist on any home business startup list. One such home-based business you can start without much effort is to become a pay per head bookie. Bookies, or bookmakers, run sportsbooks where bettors, or players, bet on sports events. Some sportsbook operators add casino platforms and a racebook platform.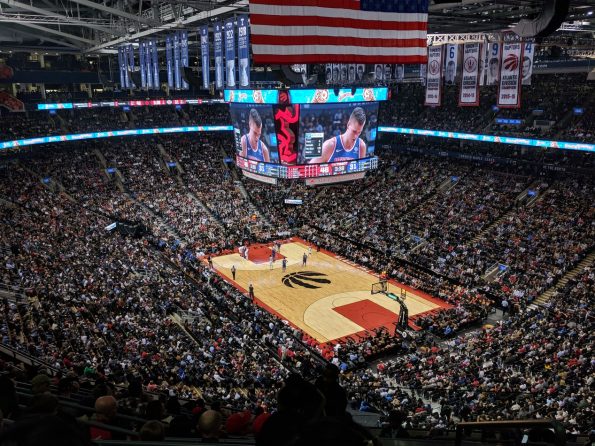 In the past, players had to wager through local bookies or in a Vegas establishment. Nowadays, companies like DraftKings, BetMGM, and Penn National run online sportsbooks. Online platforms have legitimatized becoming a sportsbook operator.
While technological advancements in sports betting have provided a boon for giant corporations, it has also exposed entrepreneurs to a niche home-based online business that checks most of the boxes. Becoming a bookie agent, someone who uses software to run their sportsbooks, requires minimal costs, even less upkeep, and can quickly expand.
Keep reading if you want to explore how some people have started and continue to make money from PPH sportsbook startups. Again, it never hurts to look for a startup that not only makes you money but also checks off your required boxes.
Bookies that make the most money don't look for low-costs leaders
Cliches are cliches because they've made an impact. One of the most famous cliches is that we get what we pay for. Perhaps, you started an online company with a low-cost leader.
How well did that work? If you decide to become a sportsbook operator, the best way for you to be a successful bookie is to partner with an organization that provides everything you require. You want to look for a company that serves as your partner.
Per head companies that have a vested interest in your success is an excellent place to start. When you purchase business services from an organization that makes more money the more money you make, you can be sure the company will work as hard for you as possible.
If you want to be a successful bookmaker, you must find a sportsbook software organization that provides, at the minimum, the following.
An online payment system
Action encouraging digital platforms
Risk mitigation tools
Team of industry professionals
We'll discuss the importance of digital platforms in the next section. For now, let's talk about getting paid and paying customers, how to mitigate bookmaking risk, and why every sportsbook operator, even the most experienced, requires industry professionals who have their back.
Online payment system
The last thing a business owner wants to worry about is how they get paid or, in the sportsbook world at least, pay their customers. Future bookmakers should look for a software company that provides a way for you to make payouts and collect on sports bettor losses. It helps if players can also make online deposits.
Risk mitigation tools
All companies must cut risk. Some companies use put option or call option strategies to cut risk on their stock price. Others, smaller companies, manage inventory. Still, others use tools. Sportsbook owners use what's called a layoff tool. The layoff tool allows bookies to make the same wager their players make. They use the winnings, or losses, to pay off the other account.
Team of industry professionals
Don't forget the sports betting software you use isn't your software. There will be moments where you must call your expert professional team to help you with a problem you can't solve independently.
When it comes to expert industry professionals, attitude is more important than knowledge. A sportsbook operator wants someone who will find the answer if they don't know it. They don't want someone who will make up an answer to get them off the phone.
Look for a partner that offers moneymaking digital platforms
You may know something about inventory control. Like most businesses, your bookie software sportsbook has inventory. Like in other industries, you control your inventory on both the front end, via sales, and on the back end, via cost controls.
What's your inventory as a bookie? Every time one of your players makes a bet, you've "sold" some of your inventory.
All your platforms should offer free sportsbook betting software. Becoming a successful bookie requires providing enough inventory for your players. The following platforms are necessary if you wish to profit as a bookmaker.
Sportsbook
Casino with 3D games
In-game betting platform
Racebook
Live dealer casino
It also helps to have a props platform. Props are out of the ordinary sports bets like how many strikeouts a pitcher gets in a game or how many three-pointers a basketball player makes.
Another name for in-game betting is to call it a live betting platform. Players like to bet on games while they happen. Offering an in-game platform with video streams and game trackers increases betting action.
The goal of all platforms is to keep players making bets through your business. The more action you get, the more potential money you make.
If you wish to start a sportsbook, either as a career or a side hustle, study the different software companies. Ensure the one you partner with offers action encouraging digital platforms, provides an online payments system and risk management tools, and has a team of industry professionals who know the more successful bookie you are as a sportsbook operator, the more successful they are.