For most businesses, this year had probably been the most difficult to survive, the lockdowns and the closing of companies and jobs have made it impossible to stay afloat. But somehow your business is still here and that is a good thing, but you need to be more strategic about how to improve your business at this time. One of the many ways that you can achieve success and growth in your business is inventory control. For any kind of business, you always have materials to work with in order to produce a product or provide a service, this is what we call inventory. For the most part, the capital you have for your business is found in your inventory, every stock or raw material translates to money that is not moving and may be costing your business more than it should be. The only way to make sure that your inventory is not hemorrhaging your finances is to have inventory management and control. This is where you will be able to buy enough materials that make you money but not too much to cost you more or not too low to lose your customers.
What is Inventory Control? 
Inventory control is a strategy that businesses use to make sure that you have enough inventory and to reduce the costs of your inventory. Understanding how your inventory works are crucial in being able to use inventory control. There is a fine balance between having enough stocks to be able to produce your products, and not having too much on stock that it becomes dead and unmoving money that could have been used somewhere else in the business. For example, if you have a restaurant and most people come for the steaks, then it is reasonable to always have steaks in stock, as it brings you more profit, however, when you have too much of it, it will cost you more because you will need more space to store it, electricity to keep it frozen and people to monitor it. If about twenty people come in every day for a steak, it does not make sense to have five hundred steaks in stock at any given time.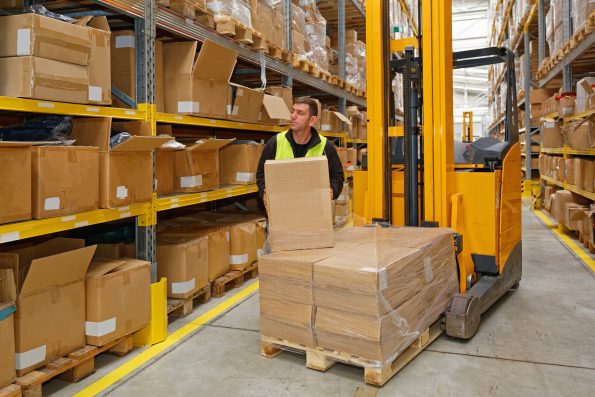 When you use inventory control, you are able to reduce costs and hence, can provide your business with additional capital for the things that actually sell fast. On the other hand, you also have to see to it that you do not run out of stock of the things that sell more since it will disappoint your customers.
How Important is Inventory Control? 
Inventory control is important because it will help your business efficiently manage your inventory and resources by making sure that you have enough inventory for your daily operation but not too much that it will cost you more in terms of holding and storage and not to mention unmoving resources. It is also important as you can keep track of what stocks to order and when it should be delivered and the right quantities so you will have an efficient system. By ensuring that your business operation is running smoothly, although a bit lean, it will reap you more rewards in the long term.
Moreover, having tight control over your inventory means that there will be no or minimal amount of wastage, your raw materials would not reach expiration date or be damaged, because when that happens, it is already considered unrecovered losses. So instead of making money, your business might actually be losing money because you have no inventory management in place.
What Are The Types of Inventory Control? 
There are actually three inventory control models that you can use depending on the kind of business that you have. These models are mathematical models that have been developed by business analysts to help you control your inventory. The most popular of which is called Economic Order Quantity, it enables you to determine the number of inventories you should order in relation to your holding costs, ordering costs, and rate of demand. The problem with this model is that it might not work with businesses that are seasonal and have varying demand rates over the year.
The second one is called the Inventory Production Quantity model which is like the EOQ but assumes that the inventory you order are in parts and delivered on a staggered basis over a span of time and the demand for your products is stable over time. The last one is called the ABC model, this model analyzes and categorizes the inventory you have according to A, B, or C, the Category A refers to the most prized inventory, the least number in quantity but the most profitable, and so had the most attention from you and should have tight ordering controls in place. Category B refers to those materials that are not vital to your business survival but are still needed and make about 25% of revenue while Category C is the least profitable but is consistent. Determining which model to choose could be perplexing and therefore a little help from an inventory control management system would not hurt at all.
What To Do To Set-up An Inventory Control?
Setting up an inventory control for your business is a painstaking endeavor and one that needs accurate analysis of your business and existing inventory management or the lack of thereof. Before you set-up an inventory control system, you need to determine first the kind of business that you have and identify your sources of revenue and the amount of money you are putting into your inventory. Then try to choose which inventory control model is the right one for you taking into consideration your production costs, seasonal demands, the stability of market and customers, and the categories of your inventory.
After which, you can begin to put into place the inventory control model you have chosen, by using such you can now have accurate information to guide you on how to track and manage your inventory. With an inventory control system in place, it is expected that you will be able to see an increase in revenues because you will be able to put resources into those that matter the most.