Binary trading in the United States dates back to 1973 when binary contracts were traded across the counter. These instruments were not available to everyone, so they were traded as exotic options. But with time, the market expanded to include derivatives clearing organizations. 
The official binary trading option started in 2008. But, it is vital to note that it is legal to trade binary options on certain regulated exchanges. The exchanges offer new options for residents and citizens interested in trading binary. Nadex, is the official organization that clears entities interested in providing binary trading options services. It is mandated by CFTC, which is a government agency that oversees swaps trading and future options. Essentially, its goal is to protect the public and market users from fraud. It also targets to stop abuses, systematic risks, and manipulation.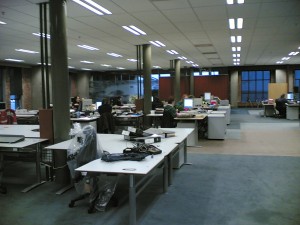 Notice that you cannot trade binary options with online providers that are not registered and regulated in the US. Besides, providers that hold member funds in offshore accounts cannot offer binary options trading to clients in the US. 
Americans are only allowed to trade binary options through companies that are registered. Typically, Nadex matches sellers and buyers. It holds funds from members in segregated accounts. It derives its income from exchange fees. 
So as a resident of the United States, you must ask yourself a few questions before you decide to trade binary options online. Some of the questions you need to ask yourself include:
Is the provider based in the United states? If they are not, ask them if they are allowed to solicit for customers in the US. 

Are the firms holding funds in segregate accounts? If yes, find out if you can withdraw the funds using a mobile app or website at any time. 

Find out if they profit if a customer loses. 
Trading online assets
The law governing trading binary in the US requires that all assets be listed on any of the platforms found in the US. They include any asset listed and traded on Nasdaq, Dow, NYMEX, COMEX, and any other options like exchanges on CBOE. 
Typically, a binary option is defined as a type of gambling, and so CFTC regularly warns traders against engaging in online binary trading. Once in a while, it weeds unscrupulous brokers and only allows the best binary options brokers for USA traders. 
Spreads and currency pairs
In the United States, the asset base available is limited to about ten currency pairs on trading platforms like Nadex. But other platforms like cantor exchange have as few as six forex pairs.
Conditions for trading online binary options
Online binary options in the US are unique and offer US traders an opportunity to trade a few contracts exclusive to an individual exchange. But they need and must comply with the commission's rules on binary options. 
Withdrawal and deposit options
The most popular deposit and withdrawal options for online traders are PayPal, cards, local banks, and digital wallets. 
PayPal
As an investor, you can enjoy trading as long as you use platforms that are verified. Deposits and withdrawals can be made through many other gateways. However, PayPal is the most preferred mode because it can check and verify traders. Besides, it allows for deposits and withdrawals to be processed and settled almost immediately. 
Cards 
They are issued by providers like diner's club, America express, visa, and MasterCard. They all process withdrawals and deposits almost immediately. 
Digital wallets
Unfortunately, binary options traders cannot access Neteller and Skrill. So, using this digital wallet in the US is not possible.
Local banks
Traders can deposit and withdraw money from any of the local banks. 
Safety 
Trading binary options in the United States is safe. CFTC is strict and regulates the financial markets by enforcing sanctions to any broker that engages in illegal activities. It punishes brokers who take money from clients through irregular practices.
Generally, binary options trading in the US is legal as long as one trades assets that are listed on licensed exchanges. Also, the platform must be registered as one of the trading exchanges in the US. You can choose to trade through brokers who must be registered as a derivative contract market.