When you're already a qualified accountant with a bachelors degree, at some point it's natural to ask yourself whether it's worth investing the time and resources into taking on a masters degree in accounting. It's an important question, and it will certainly impact your career as it progresses, so this detailed article covers some of the benefits of potentially taking it to the next level, the masters degree.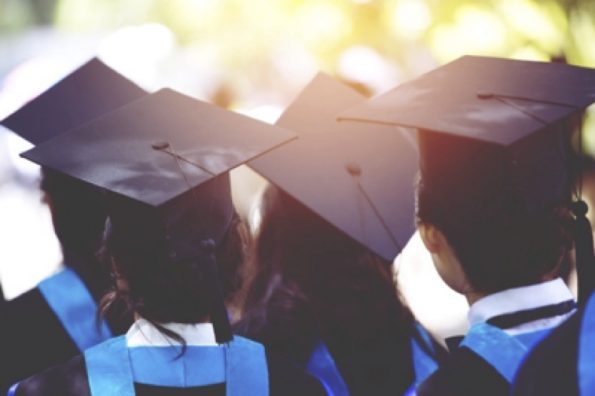 Here are 7 benefits of studying for a Masters in Accounting.
1.     Better Pay Prospects
When thinking about the investment in your education, it's natural to ask about salary prospects first. This not only bodes well for recouping the educational expenditure but also looks at the long-term earning potential too. When considering a 401(k) and retirement planning, it helps to get nearer to the six-figure level to ensure you'll have enough when you're older.
Median Salary for All Accountants
According to various sources including the Bureau of Labor Statistics, the median accounting salary was $70,500 in 2018. This is the mid-point for all accountant roles and so it likely understates what it's like for accountants with a masters degree, not a bachelors. Also, career experience counts for a lot with salaries improving with greater levels of experience on the resume too.
Salaries Vary by Industry
There are some variances with the median accounting salaries when working in certain industries that place different demands on you.
For instance, insurance is a field that requires extra skills that are different from a regular accounting role. Dealing with the float management, asset allocation and so forth, is different than an accountant's role at a fashion brand.
Similarly, companies that operate in a fast-paced environment like a digital startup present new challenges and opportunities for accountants who want a little more excitement in their business day. When predictability isn't always what's desired, then a startup has that element of risk vs. reward that satisfies this need for something different.
2.     Networking Taken to the Next Level
Networking comes to life when you've reached a masters level. Like-minded, similarly qualified people recognize that quality in others and respond well to it.
Whether looking for qualified staff and struggling to find someone suitable or just reaching out to get a peer's take on a business problem that they're wrestling with, it pays to have a wide network of contacts to rely upon.
However, gaining entry into the higher echelon of people who are so busy that they have little time for trivialities means having an existing connection is essential to get their ear. Being recommended or referred by someone who's at the same experiential level is the entry into the executive suite. You never know when this will prove useful.
3.     More Interesting Roles
With a masters degree, it opens the door to more interesting roles than are impossible when not possessing one. Often, this is chiefly because the staff at the executive level feel more comfortable handing over responsibilities to someone who also has advanced education.
As you gain entry into a new world of different roles that include accounting but aren't 100 percent about that all the time and the resume fills up with this experience, it creates new possibilities to explore different roles beyond that. Eventually, accountants with a masters can end up working high up in business with enough career development time.
Here are some examples of this:
Corporate Controller – This role includes being responsible for billing and control systems overseeing major systems for huge corporations. Salaries are over $90,000 for this role.
Financial Analyst – An analyst in the finance industry needs to understand companies to recommend which ones to invest in. Starting at the Junior Financial Analyst level, they work their way up to more responsible positions. These roles often include understanding consumer demand, changing market conditions and how news events reflect positively or negatively in the investment market. Salaries reach $80-90,000 and may include a cut of the fund's profits too.
Strategic Tax Manager – A tax manager typically is employed by or consults for major conglomerates with complicated business structures. They're responsible for finding ways to reduce tax liabilities for business through different investment, spending, and corporate structural positioning. Depending on the level of complications incumbent with the role, the salary may reach six-figures or high five-figures.
4.     Work Globally, Not Only Domestically
When considering whether an accounting degree is worth it, it pays to think about whether you enjoy traveling abroad or don't own a passport and don't see yourself ever needing one.
For people who have a knack for the numbers but also a bit of wanderlust in them, then employability abroad should be high on their list of benefits when considering education.
Working for Other Companies Abroad
Does a masters degree make you more employable abroad? Certainly, for people wishing to work abroad in interesting positions, it's easier to be taken seriously with a masters. There are many people with a bachelors degree wanting to work abroad. Sure, accounting is a specific profession and it makes it easier to put you to use at international companies. However, there are far fewer accountants holding a masters who show the same level of interest.
Going on International Placement for Conglomerates
Suffolk University Online decided to look at whether an accounting degree is worth it and concluded positively that it was. After all, accounting is a global profession. Certainly, experienced accountants can work in different offices around the U.S., but also they can be placed abroad working for a multi-national corporation too.
When employed at a multi-national corporation and performing in a role that includes oversight responsibilities, being asked to work in Asia or Europe for several years is a distinct possibility. Indeed, being unwilling to relocate abroad can limit your career opportunities at these types of fast-paced, rapidly growing multi-national corporations.
5.     Leadership Roles, Not Just Management Responsibilities
While managing small teams can be rewarding, it's difficult to see the long-term benefit that this provides to the company. As such, it can feel limiting in some ways and lacks growth.
However, with a masters degree, top executives will see a kindred spirit – someone who is equipped to handle leadership roles and not just manage people on a day-to-day basis. With leadership, the idea is to provide the role model to the people below you and encourage them to better themselves rather than need to be pushed along.
The best leaders inspire loyalty, courage, and determination to succeed in the people below them. There is also a degree of mentorship with certain staff to guide them along in their career where the potential is there. This is entirely different from merely managing a small team of other accountants to produce last month's financials. Not only should it inspire your people, but it can provide the professional fortitude to push ahead against strong winds and complex challenges that are frequent obstacles at the higher executive level.
6.     Starting a Business is Less Daunting
Starting any business is difficult to do. What lets people down most often is having no experience on the financial side with business accounts, broking deals, negotiating preferential terms and more. For most entrepreneurs, it's the first time they're tried to tackle any of these issues. And it shows.
On the flip side, when you have business experience at the executive level, you've seen how companies run behind the scenes. You're not stuck in one role but are clueless about how a business operates or the way decisions are made. Instead, you'll have a better grounding in basic business principles and also have seen first-hand how companies get through difficulties and succeed. If you have had experience working for startups, that's even truer.
7.     Taking a Career Break is Less Impactful
Sometimes, it's desirable to take a career break. This may be to recover from feeling burnt out, to travel around the world for a year (which magically turns into three) or to have a baby! Whatever the reason(s), taking a sabbatical is becoming increasingly common as people try to find a better work-life balance and struggle to do so.
When working as an accountant with a bachelors, it's easy to be quickly seen as out of touch with the latest requirements. However, when possessing a masters, you're operating at a different level. Most likely, you will have long since ascended beyond the day-to-day accounting duties and instead work as a leader in performing different roles on behalf of the executive team. When working in these types of positions, you don't become irrelevant very quickly. Proven business experience is valuable and remains so.
Studying for a masters degree means taking your career prospects to a higher plane. It distances you from other possible applicants for a job, but furthermore, it allows you to apply for positions with less competition. While the demands of these positions are difficult to manage, the rewards are higher both materially and on a job satisfaction basis. You'll have a greater impact on the success of the organization because you'll have a greater influence on it. That's extremely satisfying and makes tough jobs easier to handle. And the financial prospects are better too.