Ok! So how many of us actually read the brand names beside the logos of the boards? Don't we often just recognise a shoe is of Nike because of the tick that represents it? Or if we see a lady (mermaid) in green enveloped in a circle printed on a coffee cup, we know it's Starbucks! And the picture of two bright yellow arches that look like the letter 'M' always brings the term McDonald's to our mind. This proves how important a great logo design can be for any brand.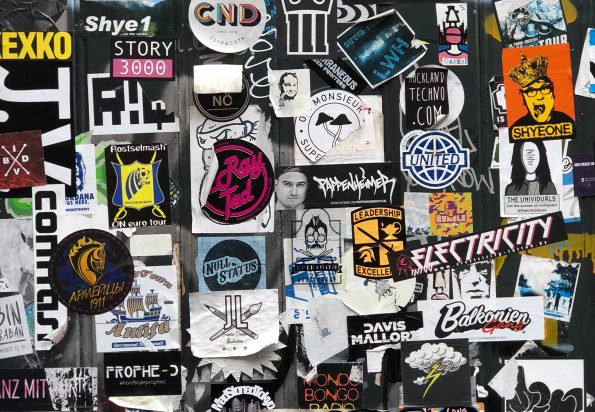 A logo basically defines your business in due time and eventually people no more recognise your website or business by its whole spelling; they just guess the brand by the logo that's printed (be it on an advertisement banner, on the shopping bag of your retail store or the website). When a small picture or symbol can be so important for a business, surely designing it needs extra care too, right? That's why consulting an expert for its unique design is essential. So the next time you are thinking of getting a logo design in Greenville, SC, connect with Radical Results. It's an agency that creates a unique signature for your brand, keeping in mind your expertises and the services you offer. They have got some immensely creative people in their team, all eager to brainstorm to come up with super innovative ideas and designs. 
How important a logo can be?

 
A logo is a pictorial representation of your services and products. It's the one badge you flaunt openly when you create a website design in Greenville. Let's see how it can take your business to new horizons of recognition and identification: 
o   It creates your first impression — We have heard first impression is the last (or at least, lasting) one! Do you know many times customers log out of some e-commerce site just because its logo seems unappealing? Yes, a logo appeals and repels customers largely! Also, if you are too casual about your logo design and just download any from google and create your logo around it – the whole message gets lost (not to mention facing the consequences of using a copyrighted image from the Internet)! The Logo of your brand is the mascot that says about the ethos, the product or services and the image of the company. So, always ensure your first impression stays unique, impressive and perfect! 
o   Gives you a point of recognition— A great logo design always makes you recognisable even amidst a crowd. Like if you are in a store to buy groceries, and you spot around ten products selling the same soya milk with the same ingredients and almost similar packaging, you'll obviously pick your choice after checking the logo on it – a brand that you always buy. This shows how a great logo design becomes the main point of recognition for any brand, and how well people can relate to it. You can further check the same recognition point when you are searching for a specific app to download – there may be a number of similar named applications out there, but with the logo, you know which one you should be opting to download. 
o   Serves as a mark of recognition on your website, bags and visiting cards — A logo is what you can always flaunt on your bags, business cards, brand's website and even on advertising channels. They mark your presence in the Social Media. It walks the extra mile to give your branding a solid leverage. 
o   Gets customer loyalty for you — A brand logo is what a customer has always related to. This also gets you their loyalty for years. They tend to buy products of the same logo no matter what happens (unless your quality goes down!) and choose the same even from a rush of other products. 
o   Gives a special message to your consumers — A logo ultimately is made to give some kind of a special message to your consumers. These logos are curated with extreme care to give the consumers a special message from the brand about their products or their coinage. It should be appropriate with respect to your company. For the message to stay on, it needs to be timeless, classic, simple, versatile and catchy – along with resonating the principles of the company of course! 
These factors convey how a great logo design can be extremely necessary for your business. The benefits of it and the necessity of it can be felt by the fact that no business in the entire world runs without a logo. There are trillions of logos around the globe representing their brand in the best way possible! The trick is to make yours visible and prominent.