For the success of any business, ensuring the security of business-related data and information becomes an integral part. Cybercrimes are increasing day by day, and businesses know how much remains at risk. Thus, it becomes imperative to fight against computer viruses and malware that are designed to sabotage the operations of your business. An antivirus software solution can help you provide a defense mechanism against such computer malware and viruses.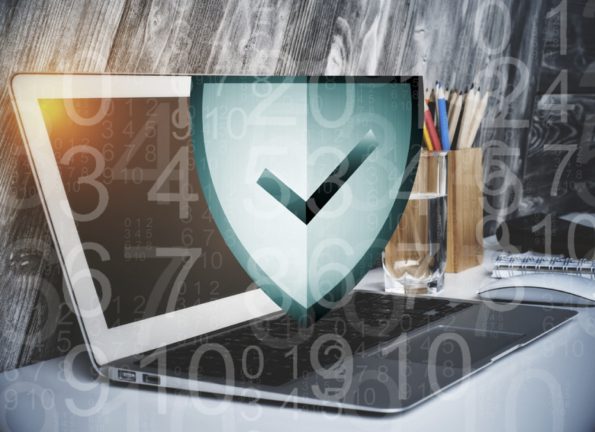 Following are the 5 best business antivirus software solutions that you choose to have an additional layer of security in your defense mechanism.
Norton Small Business Antivirus Protection
For a business that is looking for an antimalware solution that does an effective job protecting all business devices, Norton Small Business Antivirus is a great solution. Best suited for small kind of businesses, the protection for 5 devices can be availed at the price of $99.99. Its pricing is one of the major reasons why it is so popular among small business owners.
The software solution is user-friendly and can be installed comfortably without the need for any technical assistance. It provides a warning to the user if they are downloading something that can harm the system. There is no free trial of the antivirus solution but does offer a 100% money-back guarantee, if the software solution fails to detect the malware.
Bitdefender GravityZone Business Security
GravityZone Business Security is another excellent antivirus software solution for businesses who are looking to safeguard their information and maintain its confidentiality. The antivirus solution has been designed to offer protection against numerous threats such as phishing scams, malware, ransomware, and much more.
It constantly monitors your network to detect any potential threats. The antivirus solution comes with a free trial, which you can use to know what you are getting into. The software solution has been specifically designed to serve small and medium-sized businesses. After using the free trial, if you think the software is the right choice, you can avail it for the price of $240 per year for 3 devices.
McAfee Endpoint Security
Another excellent solution for businesses of all types is the Endpoint Security solution from McAfee. You will get the basic protection along with a built-in firewall. The software solution is easy to use and install and doesn't require much technical assistance. However, if you need some help, you can get in touch with the customer support executive anytime.
There is a free trial available for the antivirus that can be used to get to know the kind of protection McAfee has to offer for your business. If you like the product after the trial period, you can choose from the different types of packages available and sign up for their subscription. It is suited for all size of businesses.
Avast Antivirus Pro Plus
The Avast Antivirus Pro Plus has been specifically designed to offer protection against all types of online threats. There is also a built-in firewall that continually monitors the network and blocks unauthorized access. There is also a data shredder feature that will help you delete the files forever that you no longer need.
The antivirus software solution can be used on different kinds of operating systems including Mac, and Windows. There is a free trial that can be used for 30-days after which you will have to buy their subscription at $40 per year for one device.
AVG Business Edition
AVG Business Edition does a great job when it comes to protection against malware and viruses. It also offers a link scanner option that checks the webpages when you try to open them in your browser. There is a file shredder that can be used to delete the files permanently. AVG Antivirus encrypts all of the sensitive data on your system and stores it in a password-protected virtual disc.
It is a good solution for small business; however, is a bit costly in comparison to some of the other antivirus software options. You will have to pay $44.99 per device for one year.