The coronavirus outbreak has transformed commuting habits in the UK. For some, 2020 is now the year of working from home. For others unable to do their job from home, driving to (or for) work is seen as a safer alternative to public transport. In either case, however, this could be an ideal time to think about whether your current car is up to the task of the daily commute.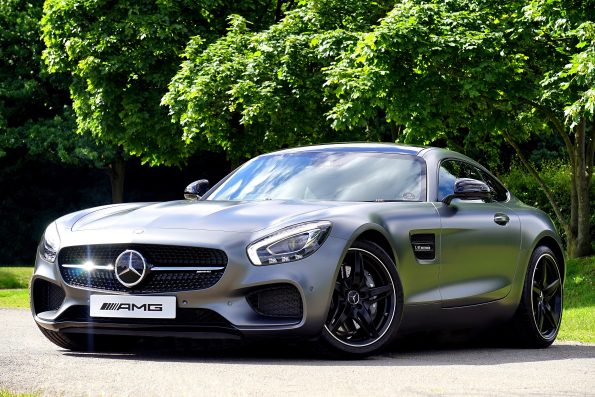 Was your existing car reaching the end of its useful life before you started working from home? Thinking about your next set of wheels now could make your eventual return to the office a lot more comfortable. Are you now going to commute by car instead of public transport? If so, it's important that you have a car that's up to the long-term demands you're going to place on it.
No matter your current situation, here are some of the key things to consider when looking for when buying your next car for commuting.
Fuel efficiency
One of the biggest outlays for motorists is the cost of fuel. It's all very well choosing a car that looks the part. But, if a tank of fuel barely lasts one trip to and from work, it'll end up being an uncomfortable drain on your finances. So, be sure to consider the fuel efficiency of the car that catches your eye. It could end up saving you a lot of money in the long run.
The good news is that you don't have to compromise on style or features. Even a premium car like the Audi A3 can make a little fuel go a long way. So, don't forget to check that MPG figure. 
Interior space and comfort
In 2018, the TUC found that drivers spend almost one hour getting to and from work. Your own commute might not be that long (or short). But everyone wants to be comfortable when behind the wheel – especially if you're sat in your seat for a while. That's why it's always important for you to make sure that you'll be as comfortable as you can be in your next car.
So, some of the things to look out for include how soft the seats are, do you have enough room for your head, will you be able to maintain good posture, and will your feet reach the pedals?
Controls and handling
How a car handles and the ease at which you can use its controls is an essential factor to think about. It isn't just because it makes the driving experience more comfortable and enjoyable. It also matters from a safety point of view. If your commute takes you along rural winding roads, for example, your next car must be up to the challenge of handling those bends.
Your car choice should also be influenced by features such as Bluetooth connectivity. This can be really important if your car is an extension of your workplace for those all-important calls. 
The bottom line is that your next car for commuting will come down to personal preference. But it is also vital that you think about your route to work and what you need from your next car. It can make all the difference to making the commute something you look forward to – or dread.