Getting around the country is often unavoidable if you're an entrepreneur. Business travel is a task that's been made more difficult by the Covid-19 pandemic, and it's likely that remote conferencing will remain a fixture of our professional lives in the long-term. Nevertheless, there's nothing quite like a face-to-face meeting when it comes to those important decisions.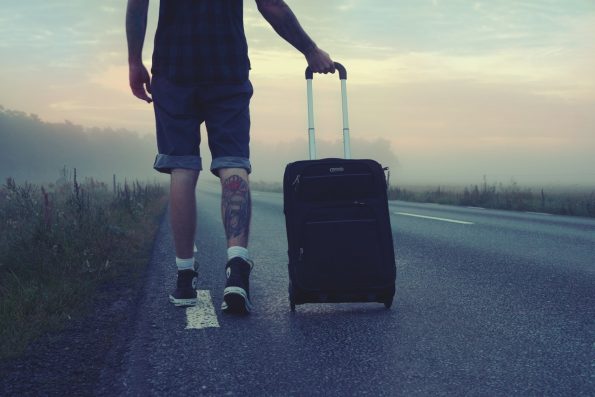 Let's consider the advantages and disadvantages of each mode of transport.
Taking the Train
In certain built-up cities, taking public transport is the only viable business travel option. Londoners who want to get from place to place have to get acquainted with the tube. It avoids the problem of congestion, and removes the difficulty of having to park a car. There's no up-front cost to contend with, though if you invest in a season ticket you stand to save in the long-term.
The train is also a great way to get from city to city. You'll be able to remain productive while you're travelling from place to place. You might catch up on work, take phone calls, and make time to read and to think. What's more, public transport tends to work out far better for the environment.
Taking a Car
The prime advantage of a car is that the driver can decide the itinerary. There's no waiting around for a train or a bus to arrive, or having to contend with cancellations and replacement services. Plus, you'll never have the stress of wondering whether your train does in fact stop at the station you're after. As such, it's generally the preferred business travel option for entrepreneurs who are visiting an unfamiliar part of the country.
Another key advantage is that the road infrastructure in the country is far more extensive than the rail infrastructure. A car can be driven to any remote farmhouse or hilltop in the country. Drive a car and you're not dependant on the existing routes of buses and train services.
If you actually own the car, then you'll need to protect your investment, especially if you're putting in plenty of miles. This means regularly getting it serviced, and making sure that tyres are inflated and that oil levels are adequate and that you're insured. If you're parking an expensive car in an unfamiliar place, then you might look at additional types of cover, such as scratch and dent insurance. That way, you'll have peace of mind, wherever you happen to be doing business travel.