2018 is the year of TechXLR8, the flagship event of London Tech Week, the largest tech festival in Europe, and backed by the mayor of London. Project Kairos, the startup program, will take centre stage. The event is 12 – 14 June 2018, at ExCeL, London. Attracting over 55,000 attendees to 300 plus events, London Tech Week is a unique opportunity to gain exposure to the largest and most engaged tech audience.
The Startup Magazine is happy to promote the event within London Tech Week. We even secured a 20% Discount Code for our magazine readers to help with the modest registration fee. Check it out, and send it to your friends and colleagues.
The TechXLR8 event brings together 8 conferences, 300 exhibitors, live demonstrations, and tremendous networking opportunities that are critical to startup success. Fintech and Blockchain are expanded topics this year, as we've seen global innovation in all areas of finance.
Challenge the Expected. Change the Future
Project Kairos offers tech startups an unrivalled platform to network with thought leaders, accelerators, corporates, solution providers, other innovative startups and the investment communities across each industry featured at TechXLR8.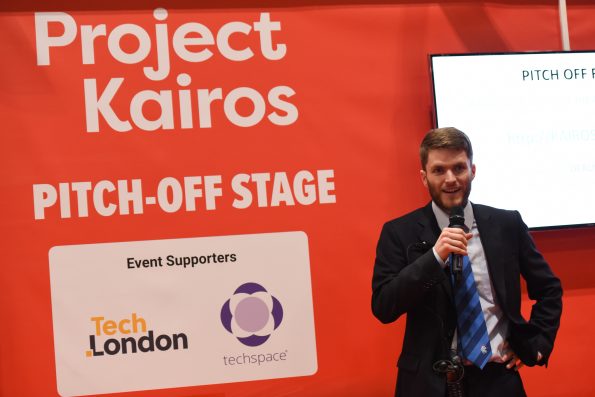 The program launched in 2015 and is now active in 3 continents and boasts an array of features.
Promoting future tech, realigning business strategy and forging collaboration, discover how digital transformation is changing how business gets done. London Tech Week's anchor event is elevating the transformational impact of technology on industry, lives and society.
Networking Benefits
One of the most valuable aspects of the event is the relationships that you make. Every element of the festival is designed to maximize those meaningful connection opportunities and to make sure they appeal to all participants – from more hesitant introverts to avid hand-shakers.  Many of these will be spontaneous, with people in fields you might not have imagined have such relevance to your own pursuits, while many will be more intentional. In order to help facilitate these chance meetings, there is a VIP team that offers you an array of events, ranging from informal parties and lunch discussions, to sessions that incorporate dialogue among participants, like workshops and fireside chats.
"There's only one thing more precious than our time and that's who we spend it on."
TechXLR8 Tracks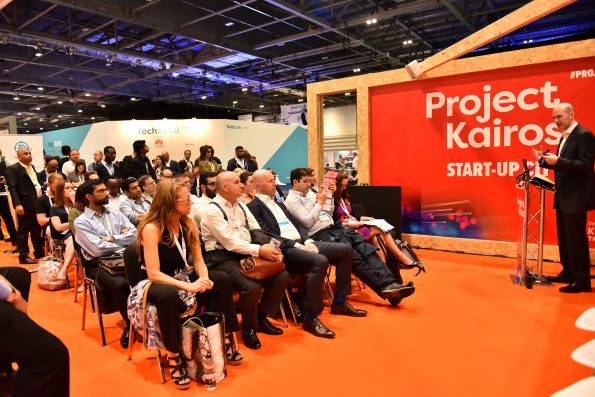 Blockchain 360
Learn how this revolutionary technology will transform industry verticals. Our Fintech experts on stage will make sure you understand Blockchain 360 and will give you a guide on how to apply blockchain in your business.
Hackathon
Developers will gain exclusive opportunities to build with technologies from top tech companies and compete in teams for our grand prize!
AR & VR Demo Zone
The AR & VR Demo Zone showcases pioneering Virtual, Augmented and Mixed Reality projects across the enterprise spectrum, and demonstrates how enterprises can strengthen their skillsets, optimise their work!ows, reach new markets and equip themselves effectively for the century ahead.
5G Live! Demo Zone
Showcasing new & innovative edge cutting technology & services enabled by superfast connectivity powered by 5G networks, featuring everything from VR/AR headsets to flying drones.
Industrial IoT Demo Zone
Don't miss the industrial demo zone, showcasing real life industrial IoT applications in Manufacturing, Supply Chain, Energy, Environment and Agriculture.
Project Kairos Startup City
Startups will be in investor heaven, getting the opportunity to get face time with some of the biggest VCs in the industry via our Project Kairos programme.
Developer Summit
A combination of tactical training sessions, workshops and presentations will examine how developer, design and open source technologies are fundamental to the success of IoT/AI/UX/AR and CX.
Smart Mobility & Transportation Demo Zone
With interactive demos coming from key ecosystem players, the connected car demo zone provides the perfect opportunity to visualise and understand the changing automotive landscape.
Futurist Summit
Bringing together the problem-solvers of tomorrow, the Futurist Summit will be exploring both the opportunities and challenges FutureTech and the 4th Industrial Revolution will create– and how to prepare your business for both. A key learning opportunity for your future leadership team.
Diversity in Tech Summit
A diverse workforce brings with it diverse perspectives and ideas, which ultimately brings great benefits to business. The Diversity in Tech Summit explores the positive impact of a diverse workforce, and brings together those driving real change in the workplace.
TechXLR8 Awards
The TechXLR8 Awards are part of TechXLR8 and London Tech Week. The awards celebrate innovation and excellence in the tech industry, acknowledging the entire ecosystem both within London and beyond.
The award categories have been designed to showcase both research & development and solution providers leading the way in 5G, virtual & augmented reality, IoT, Cloud, connected automotive and artificial intelligence.
The awards take place at Gibson Hall, located in the very heart of the City of London. This spectacular Grade I listed neo-classical building is a truly stunning venue and the perfect location to celebrate the best of tech.
Award Categories
5G World
Best 5G Trial Between an Operator & Vendor
Best Plan for Integrating LTE Advanced Pro and 5G
Best 5G Fixed Wireless Network Solution
Best 5G Core Network Technology
Best Use of Virtualization Technology
Best Network Development of the Year Award (Operator Only)
Best 5G Radio Access Network Solution
Best Test & Measurement Solution
Internet of Things World Europe
Best IoT Deployment
Best End-to-End IoT Solution
Best IoT Platform
Best IoT Connectivity Solution
Leadership in IoT
Cloud & DevOps World
DevOps Transformation (Enterprise Only)
DevOps Tools/Product of the Year
Best Cloud Platform
AR/VR World
AR & VR Futureproof Award
Smart Mobility & Transportation
Best Mobility Product/Service
Best Autonomous Vehicle Product/Service
Digital CX
Leading Digital Customer Experience Solution
Blockchain360
Blockchain Innovator of the Year
TechXLR8