Every business set their goals and objectives which help employees to prioritize their task and stay motivated. The success of a business depends on how many targets it meets. Key Performance Indicators (KPIs) is a metric to monitor how effectively a business is accomplishing its specific objective. By measuring performance against these goals, companies establish a learning environment. They use business KPIs to determine whether they meet the specified targets within the timeline. Calculating the appropriate KPIs provides data to compare progress with other industry businesses and spot areas that require improvements.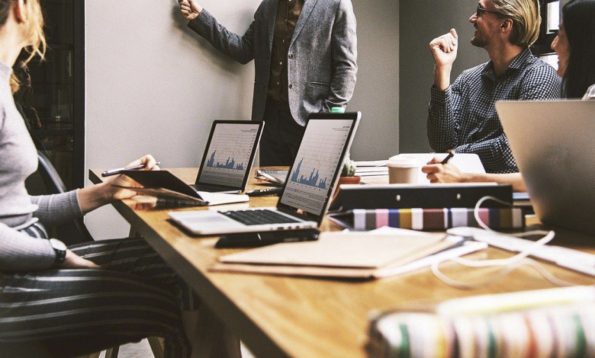 With tons of KPIs in the business world, each business must choose the right ones that align with its goals and targets. An effective way is to understand some common KPIs. In this manner, you will know which one is specific and advantageous to your business. Below are some common business KPIs for different departments in a company:
ADMINISTRATION KPIs
EMPLOYEE NET PROMOTER SCORE 
You may be familiar with the net promoter score (NPS). The metric is useful for measuring the chances a customer would recommend your products or service. However, tracking eNPS is a critical factor for determining administration KPI. Employers use this metric to measure their employees' loyalty. If you want to receive honest feedback through eNPS, it is advisable to keep it anonymous. In this way, employees would feel free to share their sincere feedback.
MET AND DELAYED MILESTONES
Every business must set some goals and milestones to determine their success within a specific timeline. Dividing small and big plans into milestones helps companies keep track to measure their progress. Is your company continually failing to achieve milestones? Then, it may be an alarming situation for your business. Consider hiring professionals with an online masters degree in business administration, so they can utilize their business analytics skills for tracking these milestones
MARKETING BUSINESS KPIs
In the end, it all comes down to the success of your marketing campaigns. To determine success, companies usually calculate sales growth. While measuring the sales revenue, it might take time to figure out those marketing parts that yield sales. Calculating this KPI is crucial for the development and success of a company. It helps the marketing team strategize plans and give them an idea of which trends will work better in the future.
It is a simple and easy mathematics formula that counts for the marketing department. Leads generally refer to the customers interested in the company's product or services, which may turn into prospects. The more your company generates leads, the more sales opportunities and increased sales growth.
WEBSITE TRAFFIC TO WEBSITE LEAD RATIO
It is the metric that determines the number of potential customers. Among all the people visiting the company's website, how many of them become the leads. With the help of this indicator, businesses can calculate the following two factors:
The quality of the website's content
The conversion rate of the website
The most important thing is to obtain a benchmark. The marketing team finds out the current ratio and discovers methods to improve it.
FINANCE BUSINESS KPIs
Regular checking and evaluating the company's operating cash flow is necessary to infer the paying ability of deliveries and operational costs. The ratio of operating cash flow to the net capital gives insights into the financial status and anticipates profits.
It is quite challenging to envision stock turnover that occurs all day. With this KPI's help, businesses can calculate the average inventory that a company sells out in a given duration. The formula for calculating this turnover divides the sales in a specific interval by the average stock sold in that same period.
It is also one of the project management KPIs used to show how much the actual budget deviates from the expected budget. If this KPI's value is low, the revenue generated will be greater than the expectations. Too much optimistic approach and wrong decisions can cause a substantial difference.
SALES KPIs
By calculating the net sales based on locations, be it a store or an online website, the company can comprehend the products' demand. They can picture which areas have the greatest and lowest-demand for a specific product.
Although it isn't a smart move to keep checking every tactic of your competitors, keeping track of their pricing can help you formulate an effective pricing strategy. If there is the slightest bit of variation between the prices, your business can go for lower prices. The lower the costs, the more customers will attract, hence the increase in sales. Moreover, companies can keep tabs on the average selling prices to determine the influence of low prices and whether you can promote offers.
CUSTOMER SERVICE KPIs
AVERAGE RESOLUTION TIME (ART)
Average resolution time is the overall duration a customer support team takes to solve tickets after reviewing them. A business must resolve the issue in real-time to keep the customers from leaving you. ART is measurable in either hours or days. Therefore, to increase customer satisfaction, you need to ensure the average resolution time is low.
Determining cost per conversion is the imperative customer service KPI. The metric measures how much it costs for a customer to make a successful purchase. The primary objective of every business is to deliver high-quality customer service at a minimum cost. Monitoring infrastructure cost, revenue for resources, and training and managing cost can help you evaluate cost per conversion.
Though acquiring new customers is every business goal, retaining them builds trust and loyalty. When you provide customers with high-quality and consistent services, you are valuing them, and hence retention rate increases.
CONCLUSION
Although these KPI examples might help bring you on the right track, they might also negatively impact in case of inappropriate use. To better understand the business KPIs, preparing a multi-tiered dashboard presenting insights to all departments would be great. It can also serve as a reminder for the employees to achieve their business goals and targets every day. So, if you have still not started measuring your company's success, now is the high time to make the most from KPIs.