Anyone thinking of setting up their own small business needs to be ready to face a long list of responsibilities. From branding to marketing to hiring, handling human resources, getting a business lawyer, taking care of customer communications, keeping control of your budget, finding financing for your equipment, and more, there's a lot to think about.
It won't be easy, and the statistics show that a lot of a worrying number of startups can fail in the early years, with only 50% estimated to make it through to their fifth year of business. However, the prospects of potential success, combined with the desires of many people to be their own bosses, encourage many entrepreneurs to give their startup a try.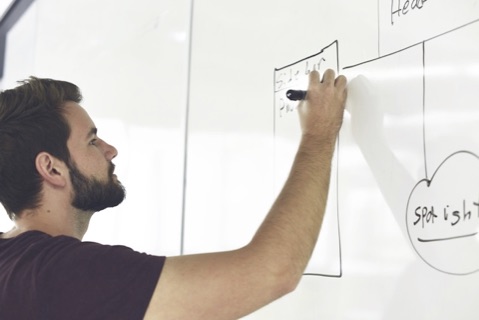 As well as focusing on building up your brand and getting in touch with prospective customers or clients, one aspect you might need to consider is the legal side of running a business, especially if another company files a complaint or takes legal action against you, for whatever reason. When this happens, contacting a business lawyer is key, but how do you know which one to choose?
Fortunately, many lawyers offer consultations. During these consultations, you'll be able to sit down and speak with lawyers, asking questions about how they work, finding out more about your case, and generally figuring out if they're the right match for you. To help you get started, here are some common questions that can be useful to ask during a consultation.
How much will I have to pay?
One of the first things many people want to know when hiring a lawyer, whether it's a business lawyer, a criminal lawyer, a personal injury lawyer, or any other kind of lawyer, is how much their services will actually cost. A lot of people aren't sure about the specifics of lawyer fees, and this is why it's totally normal to make a point of asking the question during your consultation.
The costs of lawyers can vary a lot from one firm to the next, so many people often consult with a few different firms and compare their options in order to find the right fit for their budget and needs. In general, better lawyers with more experience of successful cases will charge higher rates, but it's perfectly possible to find a great value lawyer if you take your time.
How will I have to pay?
As well as learning more about the exact costs of your chosen lawyer, it's also wise to use any consultations you get to ask some questions about how you'll be expected to pay those costs too. Once again, this can vary a lot from lawyer to lawyer and law firm to law firm, with some having totally different payment plans and systems in place to others.
Some lawyers might expect you to pay a retainer, which is essentially an up-front fee, and this is quite common in business cases, but others might not have the same requirement. There are even firms that will allow you to get discounts by taking an active role in the legal process and taking care of some of the document preparation and evidence collection yourself.
Do you think the case will be successful?
When it comes to legal cases of any kind, the ultimate question you want to know the answer to is whether or not you'll actually win. Of course, it's impossible for lawyers to be able to predict the future and tell you with absolute certainty whether or not a case will be successful and what it will mean for your company, but they can still have an estimation of the possibilities.
This is why it's also recommended to use your consultation as a way to gauge the strength of your case and figure out whether or not you've got a good chance of winning in the future. The answer your lawyer provides to this question will also give you an indication of their confidence levels, which can help to provide some much-needed peace of mind and make it easier for you to choose a lawyer to work with too.
Do you have a lot of experience in my business' field?
There are over a million attorneys operating in the United States today across a range of fields, each with their own histories, experiences, and track records. They may all offer similar services, but they're far from equal, with some legal firms being much more respected, experienced, and qualified than others to handle certain kinds of cases.
Use your consultation to learn more about each lawyer's specific experience levels and areas of expertise. Business cases can be exceptionally complicated and there are lots of different characteristics for cases across different industries, so it's vital to find a firm that has experience handling legal matters for businesses just like yours.
How do you tend to communicate with your clients?
Communication is absolutely key throughout the legal process, especially in business cases where startups are involved. This may very well be your first ever experience of working with a business lawyer, and you'll probably have a lot of questions as the case proceeds, wanting to be kept up to date with new developments and feeling free to ask questions and call your lawyer when needed.
Again, different lawyers can have totally different attitudes towards communication with their clients. Some are really open and accessible, ready to be called up and contact at a moment's notice, while others will be more independent in their approach, only really contacting you as and when they feel the need. Find one that fits with your personal preferences and way of working.
Conclusion
Finding a business lawyer to preserve the interests of your company can feel like quite a challenge, especially on top of all the other responsibilities you have as a small business owner. However, with a patient approach and a careful consideration of the consultation process, you can make the correct decision. Keep these questions in mind to make every consultation count.