It's natural for people to have concerns about transferring money online. There have been many cybersecurity breaches in recent years, and smart consumers will want to be cautious. With that said, PayPal is a major payment processing platform, and it's considered to be safe for both buyers and sellers. Read on to learn more about why you can count on PayPal.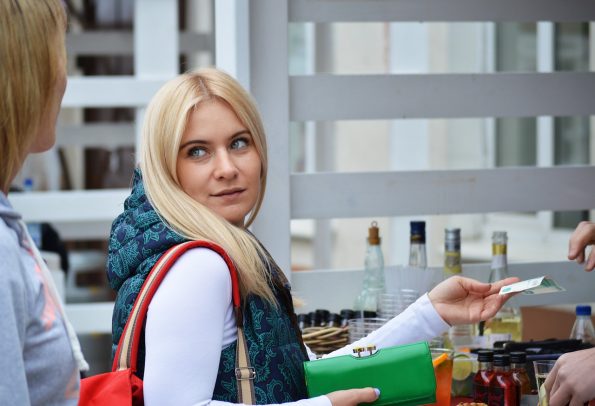 PayPal Relies On Encryption for Transactions
PayPal is essentially unhackable. This is partly because of the encryption methods that PayPal users. PayPal's encryptions make it virtually impossible for anyone to access the sensitive information you have stored on PayPal.
A lack of encryption can put you at serious risk. This is one of the reasons that you can count on PayPal. All of your transactions will be protected, whether those transactions are large or small. Even if it charges fees for the recipient, most people prefer using PayPal. If a currency converter is used for PayPal currency conversion, it makes the recipient determine the exact fee charges on each transaction.
Users Can Set Up Two-Factor Authentication
Typically, if someone does access your funds on PayPal, it will be because they managed to access your account. Thankfully, there are precautions that you can take that will keep your account safe during payment processing. If you set up two-factor authentication, you will be sent a code via text whenever you try to log into your PayPal account via a new device.
With this security measure in place, it will be impossible for someone else to access your account even if they have access to your password. This is an easy and effective way for you to improve the security of your account.
PayPal Allows Buyers and Sellers to File Disputes
If you have an issue with a PayPal transaction, you have the option of filing a dispute. You'll be able to get support through PayPal's customer service department throughout this process. You can file a dispute whenever there's an issue with a transaction on PayPal.
When you shop through PayPal, you're not taking on the same risk you would be taking if you paid via a different payment processor. If you do run into an issue, you'll be able to contact PayPal support. They'll work with you to resolve the problem.
PayPal May Be Safer Than Credit Cards
When it comes to an online purchase, it's possible that using PayPal is safer than using a credit card. PayPal goes far beyond industry standards when it comes to online security. Unfortunately, some banks and credit card issuers don't meet these payment processing security standards.
If you read recent news, you'll notice that there have been several credit card data breaches over the last few years. PayPal has not had these kinds of problems. If you want to ensure that your transactions are secure, you may want to use PayPal for online transactions instead of credit cards when possible.
PayPal Has Several Security Measures In Place
PayPal uses several security measures that are designed to protect your sensitive information. For example, purchases are covered under the PayPal Purchase Protection policy. This makes it possible for you to get a refund if you purchase a product that does not arrive as described.
If you make a purchase that is not shipped to you within 60 days, you'll also have the opportunity to get a refund. These extra security measures can make a real difference, especially if you already have concerns about shopping online.
PayPal Offers a Range of Services
Some people only use PayPal for certain types of transactions because they're not familiar with all of the different services that PayPal offers. If this is an issue for you, you may want to look more closely at some of the services that PayPal provides.
PayPal offers an online app for payment processing, and PayPal users can get their own PayPal debit card. You can use PayPal to cash checks and to make contactless payments at retail stores. If you utilize all of these services, you'll be able to take full advantage of the high level of security that PayPal provides.
PayPal Is Easy to Use
Some payment processors make users jump through hoops to keep their information secure. Unfortunately, this can sometimes be more frustrating than it is helpful. PayPal, however, is designed to be easy to use. In fact, PayPal even offers features like one-click payments.
When you use PayPal, you'll be able to get the security you need without going through a lot of hassle. PayPal makes it easy for you to make purchases, send invoices, and receive funds. Since PayPal is so simple to use, it will be easy to keep your financial information secure.
PayPal Has an Excellent Track Record
PayPal's record speaks for itself. While many major companies have had serious security breaches, PayPal hasn't had the same kinds of problems. When PayPal users run into issues, PayPal's support can work with them to make things right.
If you look at PayPal's history, you'll see that PayPal offers security and support that you can depend on. When you use PayPal, you won't have to worry about security breaches. You'll have the peace of mind that you need.
As you can see, PayPal is a safe choice for many reasons. PayPal has made security a major priority, which is one of the main reasons that PayPal has become a top payment processor. If you're concerned about hacks and take financial security seriously, you may want to make PayPal your primary source for online payment processing.