Over the years, Americans have worked together to come up with solutions to existing problems in their communities to improve their lives. Through labor unions, workers come together to advance their interests and strive for improvement at their workplaces. Unions take the lead in negotiating better terms and working conditions on behalf of employees through collective bargaining and union-made product promotion.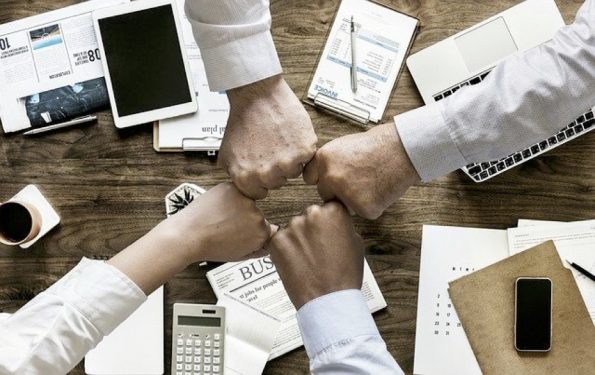 Moving forward, unions have played a significant role in ensuring workers achieve safer working conditions, health benefits, reasonable working hours, and higher workers' pay. That said, workers in unions value the craftsmanship, attention to detail, and hard work that goes into American union-made products (you can find curated products on sites like Frank Doolitle here: https://www.frankdoolittle.com/) .
As a business, you can support organized labor by choosing products and services made and provided by union workers. Not only will you be supporting the tax base close to your community but also help promote good-paying jobs in the country. Here are more reasons why American businesses should consider buying union-made products when possible:
Higher Standards for Quality
The union label on USA-made products means quality. Unionized workers collectively agree on how to advance their interests and often have a voice at their workplaces. As such, they can freely share ideas and discuss candidly with employers on how to improve processes and operations without fear of retaliation. This encourages innovation, thereby improving the quality of products.
For instance, in 2017, JD Power awarded GM's Fort Wayne Assembly Plant—an automotive manufacturer whose employees are members of United Auto Workers, Local 2209—with the prestigious Gold Plant Quality Award for delivering the highest level of quality. Buying union-made products and services will give your business the best value for your shopping dollars.
Save and Create Jobs in the American Communities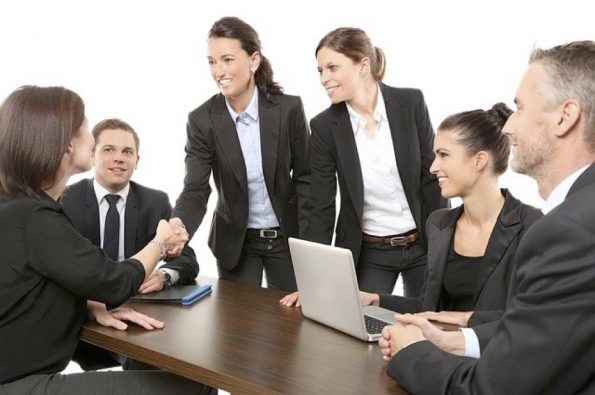 As mentioned, unions continue to protect workers' rights by negotiating better terms and working conditions for them. What this means is that there are millions of Americans who work in factories that manufacture local products. And buying these products is an important act of solidarity to the rights of unionized workers in the sector.
According to the National Association of Manufacturers, the manufacturing sector employs 8.51% of the workforce and accounts for 11.39% of the total output in the American economy. The sector grows as more people and businesses invest in American made products. As a result, well-paying jobs are created and those already working in the sector can keep their jobs.
Also, union workers often use their bargaining power to get their employer to expand their investments, which means more job opportunities for people. More jobs mean more money and taxes for the economy. Buying union-made products will therefore help save and create jobs in the country.
Buying Union-Made Products is Investing Back into the Economy
Technological advancements have made it possible for local businesses to purchase goods and services from foreign countries at a cheaper price than American-made products. While this helps businesses save a few cents, it takes away the American pride and spirit. As a business, you want to invest back into the country's economy—into the American people and local communities. When you purchase American made union-made products and services, you're not only supporting union jobs but also helping rebuild America's economy.
Higher Standards for Worker Fairness
The fact that a product has been made in the U.S.A doesn't necessarily mean that there were no questionable practices in the manufacturing process. The US Department of Labor has over the years found wage and working hours violations among manufacturers across the country.
Moreover, most of the countries that manufacture the products American businesses buy often have weak (or no) laws to protect workers' rights and ensure safe working conditions.
In 2015, the Institute for Global Labor and Human Rights uncovered unsafe working environments, sexual harassment, and other labor violations at a Chinese factory that produces toys for leading American brands. A labor rights NGO also recently raised allegations of gender-based violence, restriction of freedoms, poor working conditions, and low wages at several factories producing toys for international brands.
You won't find the level of health, safety, and labor protections enforced in the US with products made from other countries. Unionized workers have collective bargaining rights which means they can fight for a safe working environment and much more. When you buy union-made products, you're not only supporting these workers but contributing to the fight against worker exploitation in the country. You can rest assured safe and fair working conditions for American workers are being supported.
The more union-made products are purchased, the more the country will be able to produce locally. By buying these products, you're directly supporting union workers, creating good-paying jobs, and the entire economy.