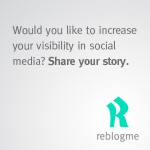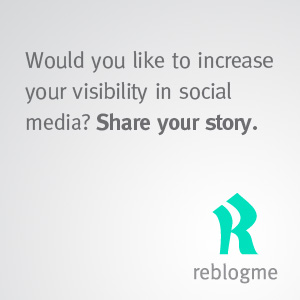 "Some brands are more successful than others", Simon Sinek explains. Successful brands answer three questions: why, how and what. Every organisation can easily show their customers how they operate and what they do. However most of them don't really pay attention to explaining why they do it. Reblogme is a startup that aims to help brands to explain their purpose, their cause and belief why their corporations exist.
Reblogme believes the best way to do that is by telling a story. Studies of human psychology have found that if we are told something through narrative, we are more likely to relate to the message, absorbing it further and remaining engaged from start to finish.
For a brand to appeal to consumers and replicate this empowering engagement, its content must tell a story, one that draws us in, broadens our horizons and delivers added value to our lives.  It is a common belief that the most effective way to deliver a message is by creating something visual. Research at 3M Corporation concluded that we process visuals 60,000 times faster than text.
Reblogme aims to produce outstanding visuals by collaborating with people from all creative disciplines to push boundaries of corporate design into being more creative. Their tools will be able to deliver a variety of  of visual communication: videos, photos, illustrations, posters, brochures, banners, websites, newsletters, mobile apps.
The Why, Who, How and What
What: Reblogme can help you to increase your visibility in social media. Reblog can turn your story into a video, a song, photos, graphics, interactive campaign or whatever suits you best.
Who: Reblogme have a pool of talented freelancers from a range of creative disciplines to choose from to suit your specific budget and needs. Whether you want your message/story translated into media by a comedian, fashion designer or artist, Reblogme can find the right person you.
Why Reblogme like stories and teamwork. They are passionate about visual communication. We enjoy producing artwork, which makes an impact on people and evokes their best emotions.
How: Contact Reblogme on their site!
Related articles