Bluehost has been a pioneer in the world of hosting since its establishment in 1996. Being one of the earliest web hosting service providers, it has amassed a vast amount of experience and knowledge to emerge as a leading brand for WordPress hosting. In fact, they are officially endorsed by WordPress as a recommended hosting service provider. Additionally, the company offers all services from websites hosting simple blogs to advanced enterprises supporting eCommerce activities. Hostadvice has gathered real BlueHost reviews from real users to understand whether the host service provider is worth the money.
Advantages and Disadvantages of Using BlueHost
Advantages
Affordable Pricing: BlueHost offers a range of plans for users to choose from. These packages accommodate everyone, from a well-established corporation to a business in its early stages.
Reliability: BlueHost powers a number of websites while offering minimum downtime.
Complete Rate Transparency: Unlike many other hosting service providers, BlueHost does not levy any hidden charges for availing their services.
Free Domain Name: When you sign up at BlueHost, users will be given a free domain name for a period of 1 year.
30-day Money Back Guarantee: BlueHost offers a 30-day no questions asked money back guarantee for all the hosting plans
Disadvantages
High Renewal Price: Even though the initial subscription is affordable, the domain renewal price is not as pocket-friendly as compared to its peers.
Upselling of Addons: BlueHost follows a very aggressive campaign to upsell addons when you are signing up. However, you can uncheck the optional addons if you do not need them.
Site Migration Fees: If you are switching your servers to BlueHost, the company will charge you site migration fees, which other companies allow at no additional cost.
BlueHost Performance Analysis
Speed is the first criteria while choosing the correct web hosting service provider. A highly responsive website will not only enhance the user experience, but it will also boost your SEO rankings.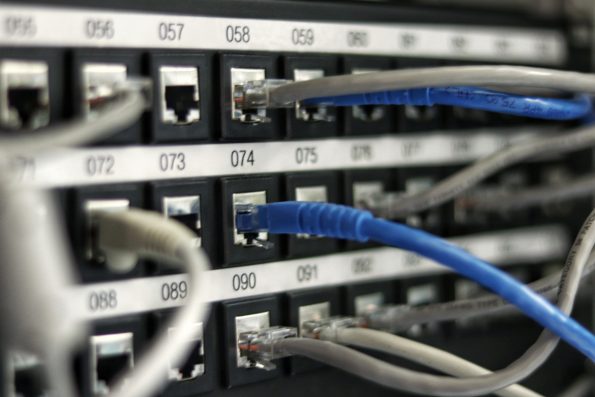 Let's check out how the BlueHost servers perform:
BlueHost Speed Test Results
For webpage of size 700kB, the load time offered by BlueHost is around 1.24 seconds, which is faster than 85% of host service providers. Even when the incoming traffic increases, the server load time remains consistent even at peak traffic. Additionally, BlueHost racks up a score of 99.99% uptime on an average, which sometimes also extends to 100%!
The speed test results indicate that BlueHost can support fast loading of websites even in high traffic conditions. For WordPress hosting, low latency is important.
BlueHost Server Response Time
When the BlueHost server response time is tested using the Bitcatcha tool, the servers responded within fraction of a second. On the other hand, server response times from other locations take longer but still within a second.
The server response time indicate that BlueHost servers are highly responsive to visitors from United States. However, if your target audience is located all over the world, then choosing a different server would be suitable.
BlueHost Hosting Plans and Pricing
BlueHost offers variable plans suited for various business settings. It offers dedicated server, shared hosting, cloud hosting, VPS, WordPress hosting, WooCommerce hosting, and much more. All the plans allow the user to install WordPress in a single click.
Let's look at the pricing for shared hosting plans offered by BlueHost:
Basic: Available at initial subscription cost of $2.95/month
Plus: Available at initial subscription cost of $5.95/month
Prime: Available at initial subscription cost of $5.95/month (with SiteBackup feature)
BlueHost Backup and Security
When it comes to security, BlueHost performs 24×7 network monitoring on their servers while SiteLock scans the host websites to detect viruses and malware. Although BlueHost offers complimentary backup to its clients, these backups are not guaranteed by the company. Thus, BlueHost recommends that customers can use cPanel to create site backup.
BlueHost Customer Support Services
BlueHost offers a range of channels for users to connect with the customer support team. These mediums include:
Live Chat: Users can access the Live Chat feature without signing up at BlueHost. This facility is available 24×7 for new and existing customers.
Phone Support: If you wish to seek assistance over call, you can drop a line on the toll-free number at +1(888)401-4678 (for US residents) and international calls on +1801-765-9400
Email Support: Even though BlueHost got rid of its ticketing system, you can still leave a mail to BlueHost to address your issues.
Online Library: In addition to all the aforementioned channels, BlueHost also offers a knowledge base of helpful articles for those who fix their issues by themselves. The library contains guides, how-to posts, instructions, etc. to deal with frequently occurring problems.
Final Thoughts
BlueHost is an apt hosting platform for beginners who are looking for a reliable host backed by a strong reputation. The easily navigable and simple user interface allows even rookies to get their website up and running in no time, especially WordPress hosting-based sites. Being the oldest company active in this field, it enjoys great trust from its clients. For those on a budget, their shared hosting plans are pretty affordable except that upselling may increase the costs so be wary of that. WordPress users who are willing to pay a few extra bucks to gain access to additional features can rely on the services offered by BlueHost. Their dedicated support and maintenance team of WordPress hosting experts will enable your operations to run seamlessly. Many websites consider BlueHost to be the #1 hosting service provider, and given its services, the position is justified.